Queen's Brian May Praises Nita Strauss With A Special Letter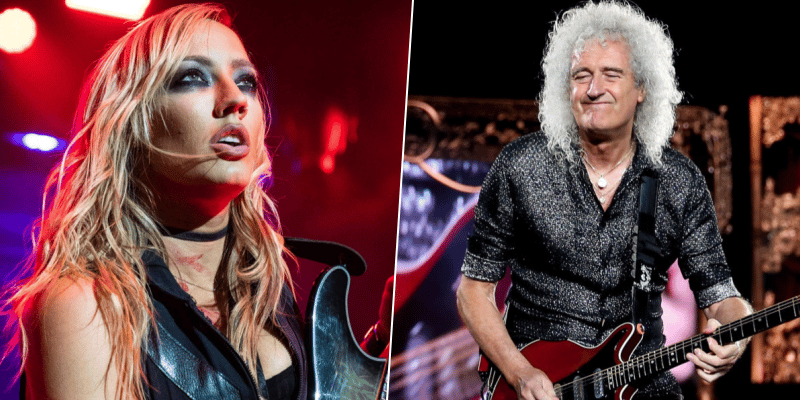 Alice Cooper's touring guitarist Nita Strauss' has been praised by the Queen legend Brian May because of his great success.
Recently, Nita Strauss made her latest appearance on the professional American football team Los Angeles Rams' new stadium and performed Queen classic, We Will Rock You. According to the Nita Strauss, it was one of the greatest stadium anthems of all time.
After Nita Strauss' that performance, Queen man Brian May saw it and celebrated her because of her mini-performance by saying he was honored. He praised Nita by remembering their meeting at the Sydney Fire Fight event and said that she is a monster guitarist.
In the social media letter, Brian May said the following words to praise her:
"Go Nita !!! I'm honoured ! Nita is a monster guitarist – I was happy to meet her at the Sydney Fire Fight concert a few months back when she played with my ol' buddy Alice Cooper. GO NITA !!! @hurricanenita —- Bri."
Brian May's social media post attracted great interest from people who love Nita Strauss. Some people shared their thoughts about Nita Strauss and said that she is incredible.