Alice Cooper's Nita Strauss Says She Missed Being On Stage As Before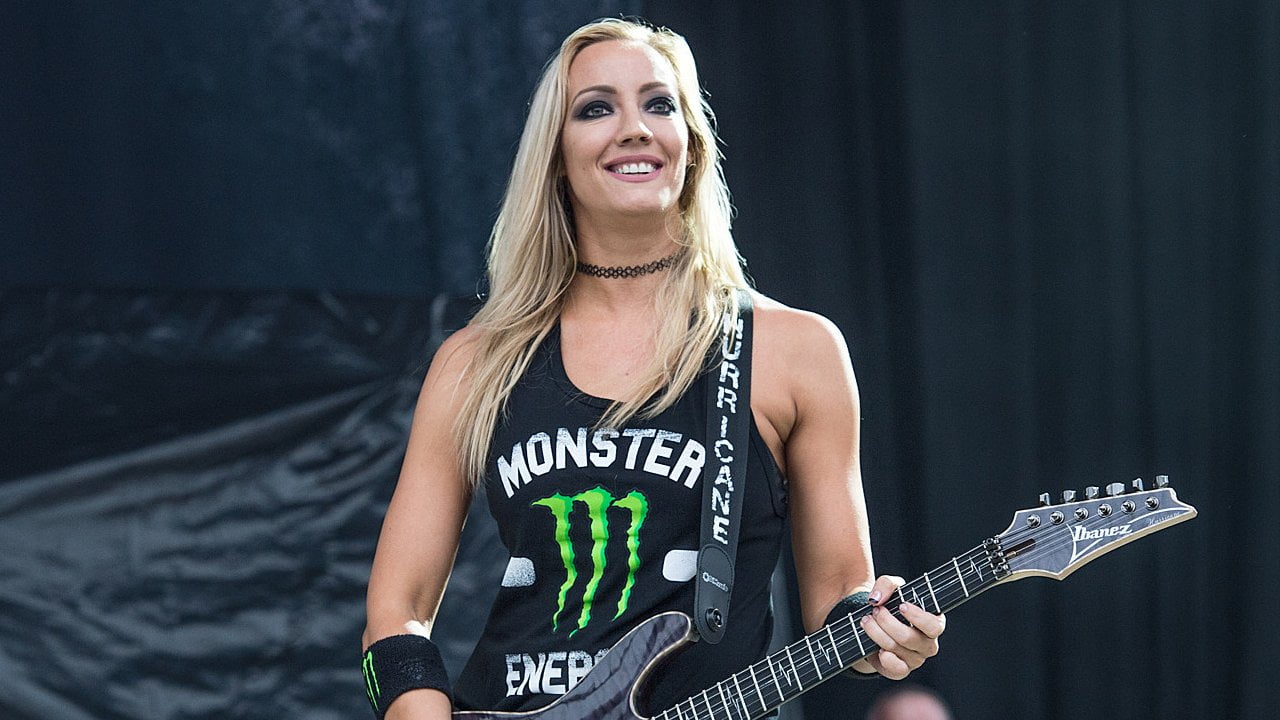 The 33-year-old musician Nita Strauss, who plays for the rock legend Alice Cooper for long years, took fans back to the golden show she played just before the coronavirus pandemic and expressed that she missed being on stage as before.
Nita Strauss, who was the first female artist of the Ibanez guitars, started her career in 2003 and proved herself to the rock community with her insane performances. The beautiful guitarist, who has a huge career in addition to her Alice Cooper years, achieved so many successes during her career.
RELATED: NITA STRAUSS DISCLOSES A FUNNY STORY BY REMEMBERING ALICE COOPER'S SPECIAL DAY
In addition to her musical career, Nita Strauss is known for the sportive side. She updates her social media accounts with the unseen photos she takes while making her workouts. Furthermore, recently, she launched a special challenge and aimed at people and musicians who want a better physical situation compare to their current situation.
However, recently, the 33-year-old guitarist, who uses her social media channels to contact her fans and enjoy, took her fans back to their 2019 Open Air show, which was held on August 31st in Aarburg, and recalled those days by expressing her missing to being on play live shows. According to Nita Strauss, it was one of the incredibly fun shows she ever played in her career.
In the social media post, Nita Strauss posted the only photo of herself. She was on stage and rocking the crowd with her great performance. Like her previous looks, Nita has some colors on her body. Also, as always, she looked beautiful in her skintight pants.
RELATED: NITA STRAUSS SENDS SPECIAL PHOTOS WITH TRIPLE H AFTER HIS LEGENDARY SUCCESSES
"Last year in Aarburg, Switzerland," Nita Strauss said in the caption of the photo. "This was an incredibly fun show, not just because it was the start of an amazing European tour, but our pals from @evanescenceofficial were headlining the next night of this festival and came to see us play!"
She continued by touching her missing to being on stage, "So nice to get some girl time with @jen_majura amidst all the craziness of touring! (We've somehow managed to get fairly good at that over the years haha!)… OK. Can we go back to playing shows now?"
Also, under her social media post, Nita Strauss made exciting comments on their future and responded to a fan's comment about tours. While a fan says the concerts will not be played before 2022, Nita Strauss thinks that they will be able to get on stage next year, 2021.
RELATED: ALICE COOPER'S NITA STRAUSS REMEMBERS ONE OF THE GREAT SHOWS SHE EVER PLAYED
Alice Cooper guitarist Nita Strauss' social media post can be seen below.