Queen's Brian May Looks Healthy After Serious Health Struggles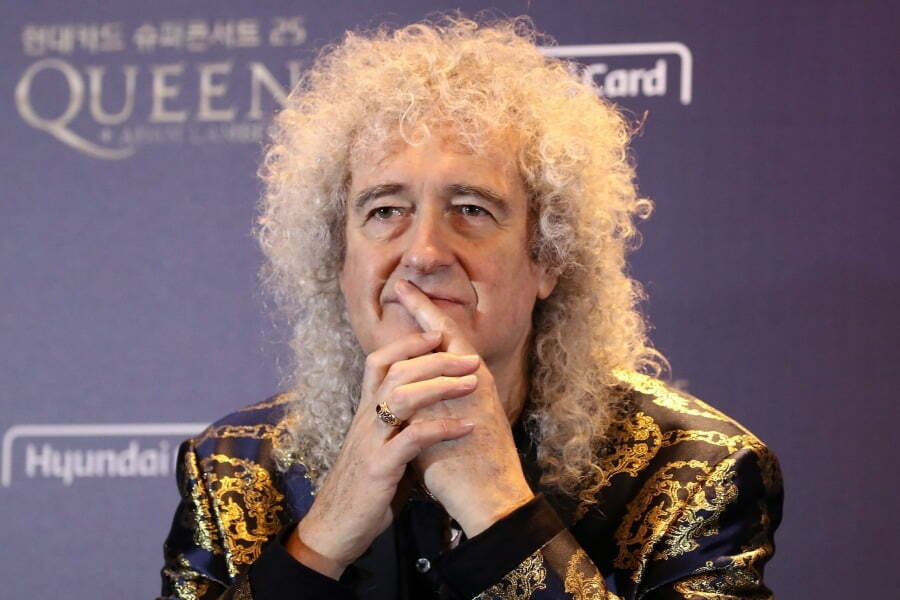 Queen legend Brian May has just updated his social media channel to contact fans and showed his new hoodie by taking a mirror selfie of himself.
2020 was a hard year for the Queen star, expect world-threat coronavirus pandemic. He made fans upset with the announcement that saying he injured himself while gardening and that suffered a small heart attack. He said at that time that he was near to death, and it affected him badly.
Also, just before his hoodie post, the talented guitarist Brian May disclosed his 'social distanced workplace' for the first time and showed where he records his new projects.
Recently, Brian May appeared to show his new clothe and mentioned the upcoming winter's greatness. Speaking about the hoodie, Brian May stated that people gonna need one of those to save themselves from the cold. It was writing "Dancing in the Rain" behind the hoodie and looked great.
In the letter he shared through his social media, Brian wrote, "Yeeeow! You're gonna need one of these fabulous new hoodies this Winter … so you too can be Dancing in the Rain !!! OK – just for the record, I'm not guaranteeing their waterproofing capabilities, but they sure are cosy! Get one at @kingsdaughterss website or @taliadean – or look for Kings Daughters in the SLINK link in my Instagram Bio ! Bri."
In the comments, while the young musician Talia Dean writes, "You ROCK a hoodie! It's too cute," a fan Mary wrote, "Bri is looking goodie in a hoodie!"