Paul Stanley And Gene Simmons Opens Up Why KISS Refused To Work With Van Halen: "Thank Goodness"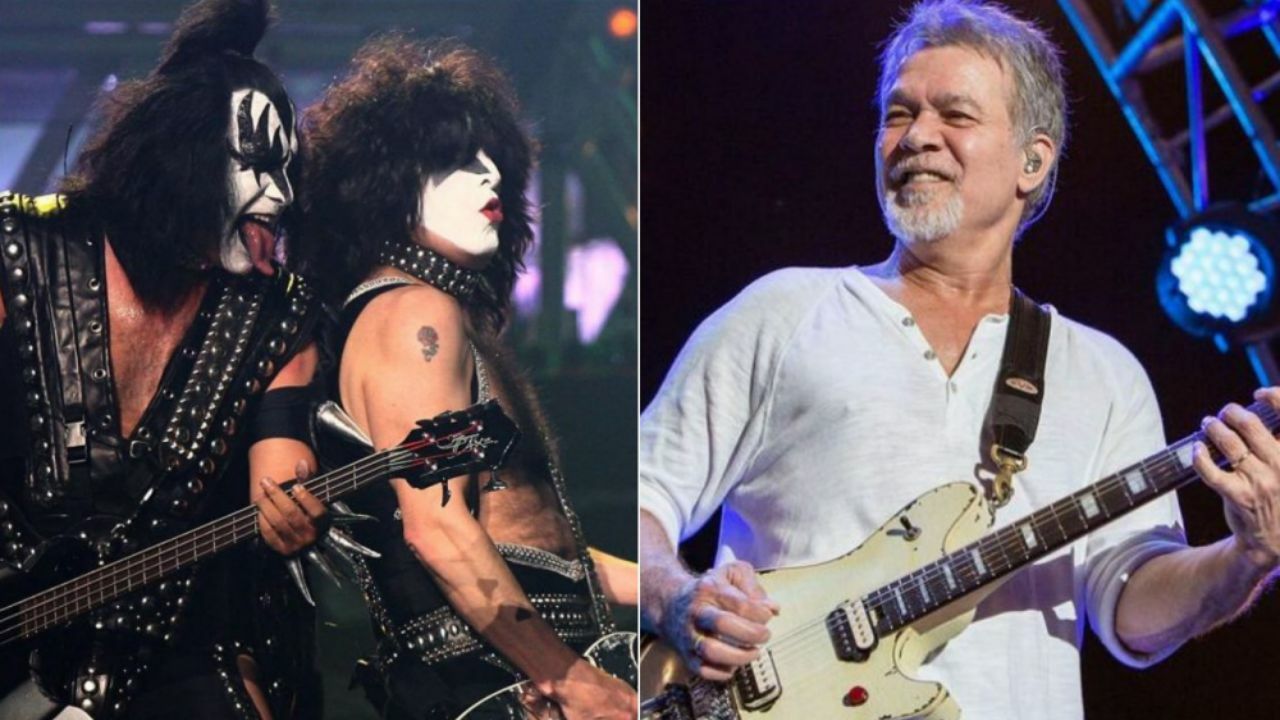 During a recent fan Question&Answer session, the band's founding members Gene Simmons and Paul Stanley have opened up why KISS did not work with Van Halen in the past.
The richest KISS member with $450 million net worth, Gene Simmons, is known for his musical tenure with his co-founded world-renowned rock band KISS. Debuted in 1974 with the band's self-titled album, Gene Simmons performed in every KISS album. He was one of the founding members of the band with Paul Stanley.
On the other hand, Paul Stanley is the co-founder and guitarist of his rock band KISS. Established as The Starchild for his KISS persona, Stanley released twenty studio albums with the band, which means he performed in every KISS album like Gene Simmons.
Furthermore, Van Halen was the rock band formed in 1973 and disbanded in 2020 after the passing of the late co-founder and guitarist Eddie Van Halen. Throughout their career, Van Halen released twelve studio albums.
However, recently, Paul Stanley and Gene Simmons recalled KISS and the band's manager Bill Aucoin turning down to work with Van Halen during the mid-'70s. At first, Gene Simmons commented and said it was a mistake to refuse to work with Van Halen.
"We made one big mistake – one," Simmons says. "There was a band called Van Halen. They were signed to Man of a Thousand Faces Inc.
"There was a 24-track demo. They were owned lock, stock, and barrel and signed and happy and wanted to sign with us, and we said no."
Paul Stanley Says Collaboration With Van Halen Could Have Hurt KISS
After Gene Simmons, the band's guitarist Paul Stanley chimed in and shared his honest opinion about that collaboration. According to him, KISS' collaboration with Van Halen could have hurt the band. He also said that it was a self-preservation move.
"Thank goodness," Stanley says. "The reason we said no was because part of Gene's joie de vivre, which means love of life, is he likes to look and do all different things.
"And sometimes that means reining him in, especially early on in the band's career where getting involved in other projects was really going to hurt the band.
"You couldn't listen to Van Halen and not think they were great. Bill knew it. I was with Gene when he first saw Van Halen at the Starwood.
"But the idea of managing or producing bands when we really were still at the beginning of our career was something that was… The move is called self-preservation."
This past October, Paul Stanley had opened up when KISS will play its final End Of The Road farewell tour show in the future. According to him, the band wants to make a circle.
"I believe strongly by the beginning of 2023 we will be finished," Stanley says. "It seems only natural [for the final show] to be in New York.
"That is where the band started, and that was really the background for the band getting together and writing these songs and played loft parties and played clubs starting with an audience of probably 10 people.
"It seems we should go full circle."