James Hetfield Speaks On Rappers Or Each Musicians' Covering Metallica Songs On The Blacklist: "That Is Beautiful"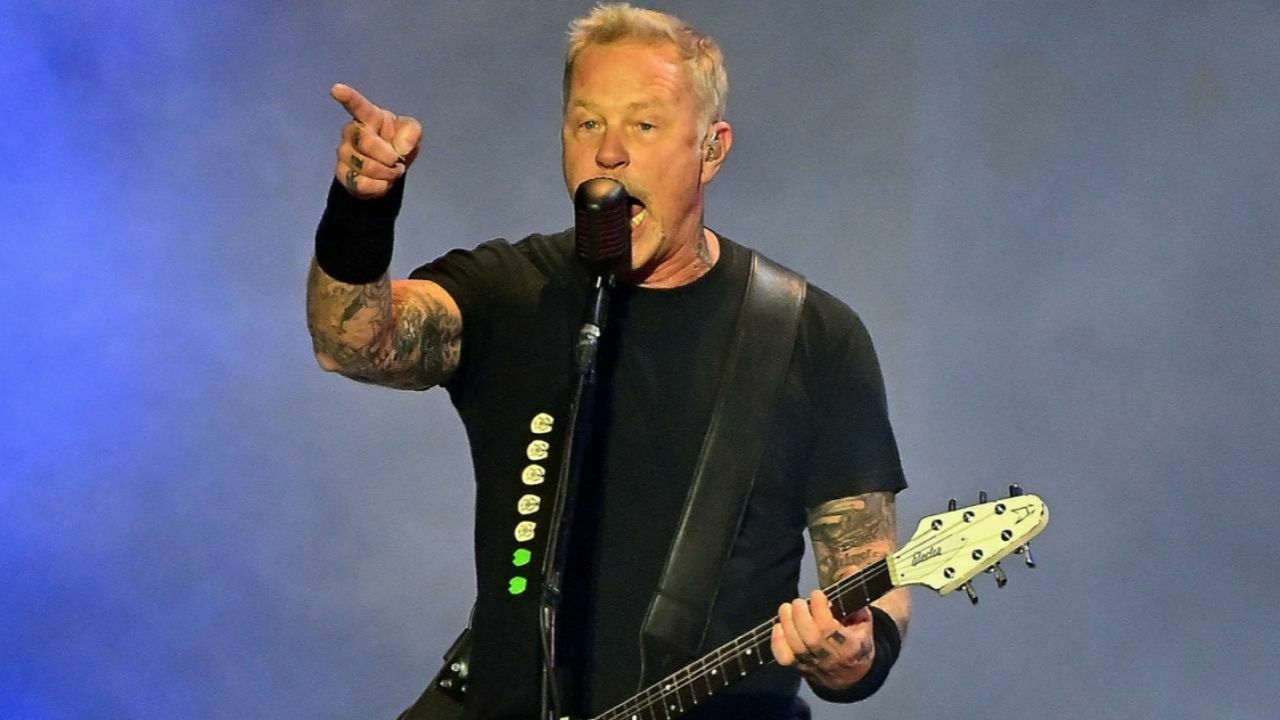 Metallica frontman James Hetfield has commented on musicians that covered Metallica songs on the band's newly-released Black Album anniversary album, The Blacklist, and said that that was beautiful to hear different sounds from different genres.
James Hetfield is known as the rhythm guitarist, lead vocalist, and the main songwriter of his co-founded heavy metal band Metallica. During his ongoing career with Metallica, James Hetfield performed in every album of the band.
The Black Album was Metallica's self-titled fifth studio album. Being one of the best-selling albums in the United States, The Black Album, aka Metallica, was released on August 12, 1991. The album consisted of 13 songs in total and sold more than 16,500,000 million copies worldwide.
On September 10, Metallica released The Blacklist Album with 53 massive artists to celebrate his self-titled album's 30th anniversary. In the cover album, there were musicians such as Elton John, Miley Cyrus, Corey Taylor, J Balvin, Ghost, White Reaper, Diet Cig, Jose Madero, Jon Pardi, Izia, and more.
However, in a recent appearance on SiriusXM, James Hetfield once again discussed how it was like to decide to make The Blacklist Album. According to him, the album is the baby of Mark Reiter from the band's management team.
"Yeah, Mark from our management, this is his brainchild, his baby," James reveals.
"Just getting an idea, 'Oh, what are we gonna do for the 'Black album'?' 'Well, we've done lots of covers, why don't we get other people to do covers?'
"And, the outpouring was amazing! The fact that 53 different people wanted to be a part of it…"
James Hetfield Adds Musicians' Metallica Covers Were Beautiful To Him
In the continuation of the interview, James Hetfield has shared his honest opinion on the covers of different musicians from different genres. Saying that he loved each cover, Hetfield added that The Blacklist covers were beautiful to him.
"There were definitely a lot more," Hetfield adds. "And I love the fact that people enjoy the music, they've taken it in, they've digested it, and they've to spit it out in their way what works best for them.
"Whether it's in Spanish, or it's in rap, or it's in a country twang or a crazy remix kind of thing…
"I love the fact that they're all really, really different. And the people that did them, the artists, they took the time.
"They took the time to make it theirs, and they didn't just phone it in and say, 'Oh, we'll just cover it how it's supposed to sound.' They took it in and made it theirs. That, to me, is beautiful."
Back in this past September, James Hetfield had responded to his band's fans' criticism and concerns about Metallica and the band's future after rappers or pop stars' covered Metallica. At the time, he said that there's nothing to worry about the band's future because Metallica is Metallica.
"Thirty years of the Black Album, it's a pretty big year," Hetfield said. "We're overachievers and we're perfectionists. We think outside the box and we try to be the first at things. There's no nostalgia driving this band; we used to be very fearful of it.
"We cast the net as wide as possible: to rock, alternative, country, bluegrass and rap.
"I know there's a lot of Metallica fans out there who are pretty concerned about that. Don't worry; Metallica is Metallica. Somebody covering our song isn't going to change us.
"We're still explorers. A project like the Blacklist is proof of that. Someone once told me: 'The rear-view mirror is smaller than the windshield for a reason.'"