Original Metallica Bassist Reveals Little-Known Fact About James Hetfield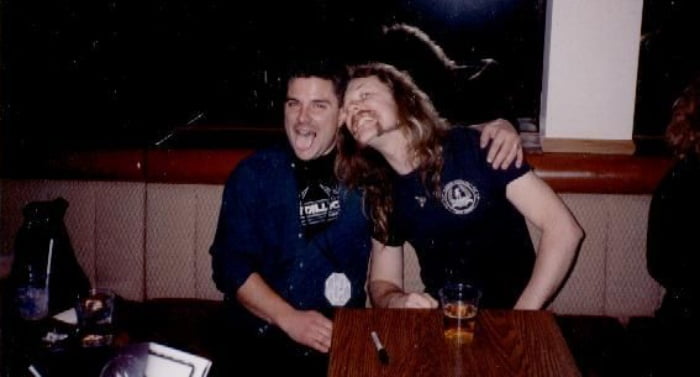 The American musician Ron McGovney, the original bassist of the American heavy metal band Metallica, has recently replied a tweet about his former bandmate James Hetfield and revealed his little-known fact.
Metallica's biggest fan archive account BookOfMetallicA has posted a quote of James Hetfield, who mentioned his former bands. Ron, who saw the tweet, has replied BookOfMetallica's tweet and talked about James Hetfield's former bands. He gave little details about it.
You can see the conversation below.
"'I was in a band called Obsession. & then there was another band called Leather Charm. Then I met Lars…' – James Hetfield"
Here's Ron McGovney's respond:
"James was in a band called Obsession. Then he was in a band called Syrinx. Then he met Lars. Then he was in a band called Leather Charm… without Lars. Then there was Metallica."
Ron McGovney has played with James Hetfield in the short-lived American hard rock band Leather Charm before Metallica. Ron has departure from Metallica in late 1982.
"I was in a band called Obsession. & then there was another band called Leather Charm. Then I met Lars.." —James Hetfield #Metallica pic.twitter.com/WEp4LsxaQI

— MᴇᴛᴀʟʟɪᴄA (@BookOfMetallicA) February 6, 2020