Listen How Metallica and Miley Cyrus Performed Nothing Else Matters Live on The Howard Stern Show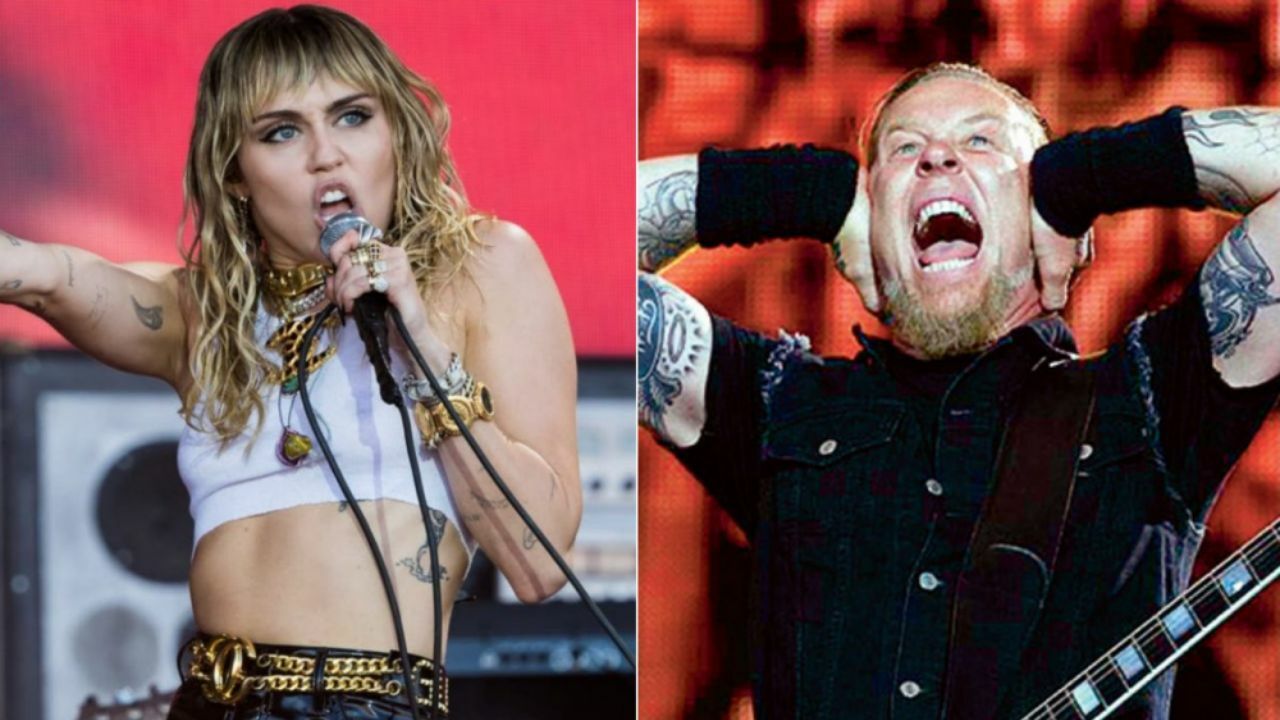 Metallica and Miley Cyrus officially performed Nothing Else Matters live.
The Grammy Award-winning heavy metal band Metallica and pop star Miley Cyrus have performed the heavy metal pioneer's classic song Nothing Else Matters on The Howard Stern Show.
As MetalCastle reported on September 4, the official The Howard Stern Show social media pages had shared a short clip to introduce what fans see this week on the show. It had been announced that this week's show feature Metallica and their collaboration with the pop star Miley Cyrus on the band's classic, Nothing Else Matters.
Also, as some of those Metallica fans might remember, the band had announced this past June that they will be releasing a new massive reissue of The Black Album, titled The Blacklist, on September 10, 2021. In the massive reissue, Metallica added Miley Cyrus to cover their classic song Nothing Else Matters.
Recently, Metallica and Miley Cyrus have shared the stage to perform together Metallica's Nothing Else Matters. Their performance was published on YouTube via one of the fan accounts Miley. Although there is no official announcement published yet, it was the only video of Metallica and Miley Cyrus's collaboration on The Howard Stern Show.
https://youtu.be/-jE6fnL-3-k
When Metallica announced the collaboration, they seemed very happy working with her.
"In celebration of the #BlackAlbum2021 & the #MetallicaBlacklist this Friday, the one & only Howard Stern has invited us back for another virtual visit," the band tweeted to announce the collaboration. "Tune in to the @sternshow this Thursday at 12 noon ET/9 am PT when we'll perform with special guest @MileyCyrus!"
This was not the first time Miley Cyrus appeared alongside Metallica members. In January 2019, the band's drummer Lars Ulrich had shared a social media post alongside the pop star. They were backstage and looked very happy.
"Still stunned by your next level version of 'Say Hello 2 Heaven' for Chris," Lars captioned. "Beyond inspiring."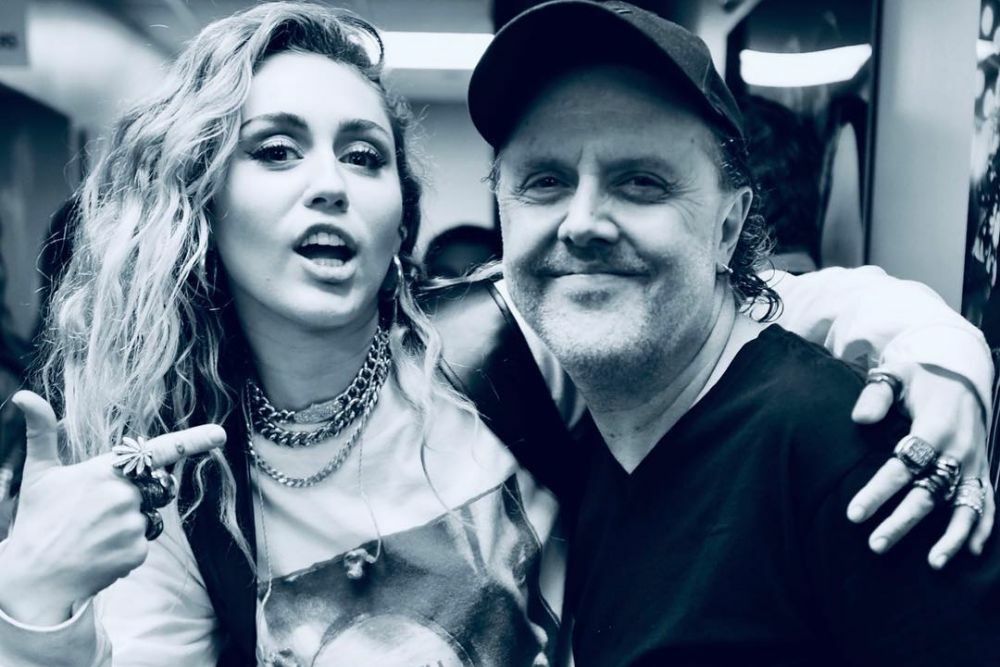 James Hetfield Addresses Metallica Fans' Miley Cyrus Criticisms
James Hetfield answered Metallica fans' criticisms in a recent interview with The Guardian. The frontman touched on his band's stability and said that nothing would change it. He also mentioned his band's fans' concerns and said that Metallica is Metallica, so there is nothing to worry about the band's future.
"Thirty years of the Black Album, it's a pretty big year," Hetfield said. "We're overachievers and we're perfectionists. We think outside the box and we try to be the first at things. There's no nostalgia driving this band; we used to be very fearful of it.
"We cast the net as wide as possible: to rock, alternative, country, bluegrass and rap. I know there's a lot of Metallica fans out there who are pretty concerned about that. Don't worry; Metallica is Metallica. Somebody covering our song isn't going to change us."
Later then, James Hetfield added about The Blacklist: "We're still explorers. A project like the Blacklist is proof of that. Someone once told me: 'The rear-view mirror is smaller than the windshield for a reason.'"