Metallica and Miley Cyrus Collabs For The Howard Stern Show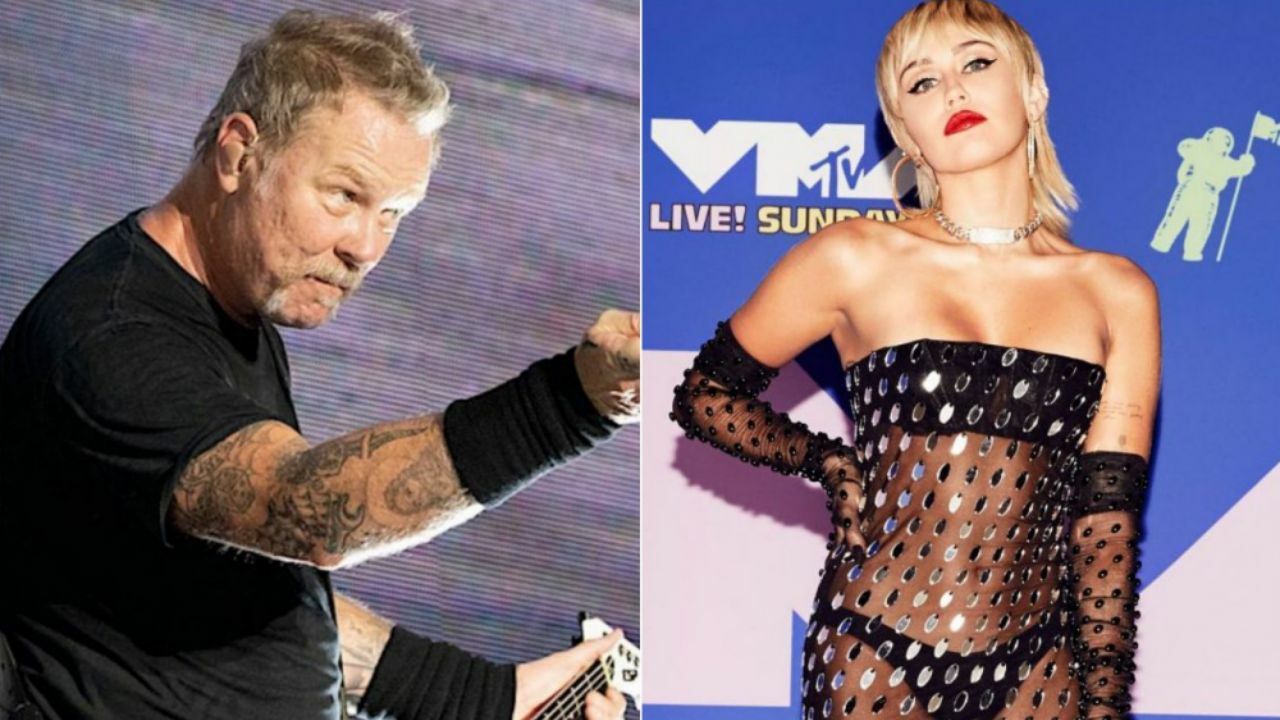 Metallica and Miley Cyrus will share the stage on The Howard Stern Show to introduce newest massive reissue of Black Album.
The American heavy metal band Metallica and pop star Miley Cyrus will be collaborated to perform together on The Howard Stern Show this week.
These days when all genres intertwined with each other, Metallica added Miley Cyrus to the celebration of the release of the remastered deluxe box set of their self-titled fifth studio album, The Black Album that features 53 massive artists in total.
At the show, it was predicted that Metallica and Miley Cyrus to perform the band's classic song Nothing Else Matters, whose features Cyrus in the new massive reissue of the Black Album.
The official date has not yet been announced for the show. Also, neither Miley Cyrus nor Metallica shared any posts via their social media accounts about the show.
Stop the clock. @HowardStern is LIVE this Tuesday on #Howard100!

Tune in all week for exclusive interviews with @SteveMartinToGo, Martin Short, @Metallica, and @MileyCyrus only on @siriusxm. pic.twitter.com/BgdeWsq0ML

— Stern Show (@sternshow) September 3, 2021
Metallica's Massive Reissue Of Black Album – The Blacklist
The new Blacklist album will include many great bands and musicians' covers. According to Metallica, Elton John, Miley Cyrus, Corey Taylor, Royal Blood, Volbeat, Ghost, Weezer, St. Vincent, Jon Pardi, The Hu, J Balvin, and many more will feature on the album.
At the time, when Metallica announced the new massive reissue of Blacklist, they said that the album includes some musicians in different genres they've shared the stage with.
"With contributions from countries all over the globe from the U.S. to Nigeria, there are tracks from singer-songwriters, country artists, electronic, and hip-hop artists alongside punk rockers, indie darlings, icons of rock, metal, world music, and many, many more covering the entire spectrum from musicians we've shared the stage with, to some who were not even born yet when the original album was released," they tweeted.
The new massive reissue of The Black Album is set to release on September 10.
On September 10th, celebrate "The Black Album" your way with "Metallica" (Remastered) and "The Metallica Blacklist". https://t.co/3bMYsWZALZ#BlackAlbum2021 #TheMetallicaBlacklist pic.twitter.com/662mUBwVc2

— Metallica (@Metallica) June 22, 2021