Zakk Wylde Recalls How Ozzy Osbourne Put His Terrible Riff Into A Song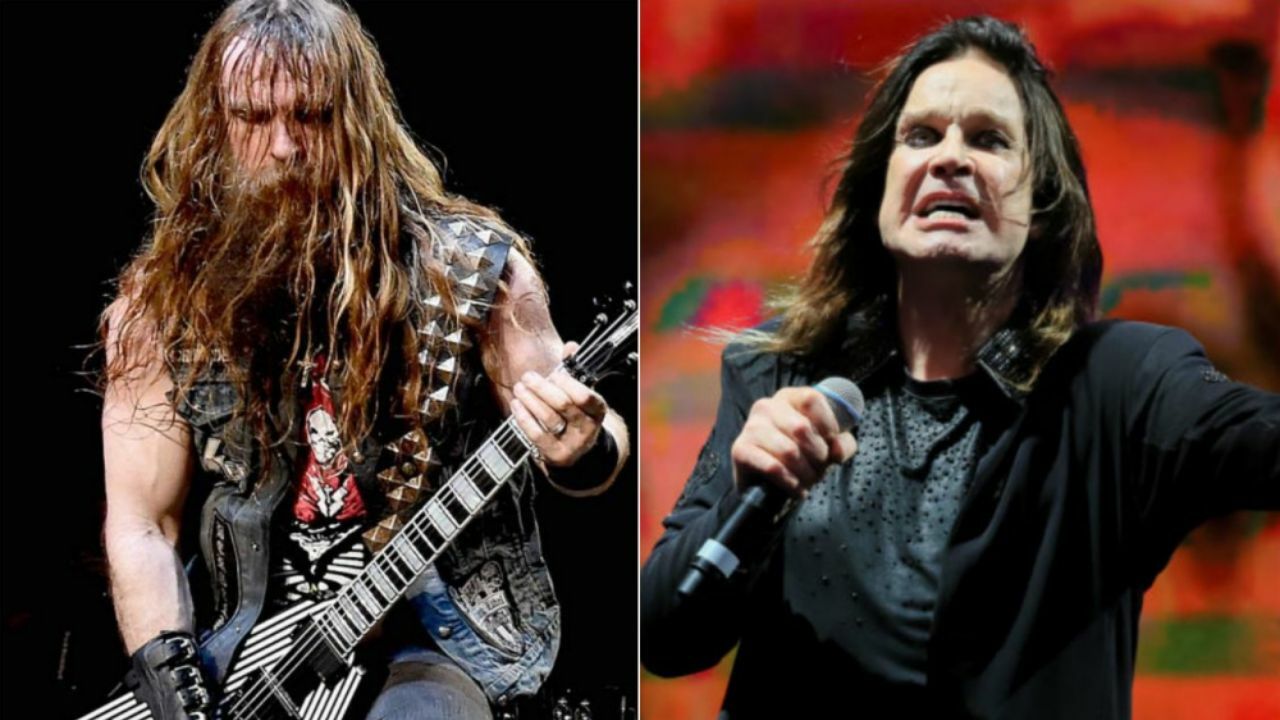 Zakk Wylde has recalled the day Ozzy Osbourne liked his terrible riff.
The American guitarist Zakk Wylde has recalled his tenure with Ozzy Osbourne and has revealed the day that Ozzy Osbourne liked his terrible riff to use it in his song.
Besides his Black Label Society career, Zakk Wylde is known for his musical journey with the heavy metal pioneer Ozzy Osbourne, who is also known as The Prince Of Darkness in the community. Previously saying that he would not appear on the next Ozzy Osbourne album, the guitarist had performed on several solo studio albums of Ozzy Osbourne. He also played on three live albums of the musician.
Ozzy Osbourne, who's been working hard for his next solo studio album that is a follow-up to his twelfth effort Ordinary Man, is an English musician who came to prominence with his tenure with Black Sabbath. So far, The Prince of Darkness has released twelve solo albums in his catalog.
However, in his recent interview with Rock Talk With Mitch Lafon, Wylde was asked about the 30th anniversary of No More Tears, the second solo studio album Zakk recorded alongside Osbourne. The interviewer asked him that whether he has any cool stories during the recording sessions of the album. Zakk revealed how it was like.
"We had a blast making that record," he reveals. "I mean, we had a blast making 'No Rest for the Wicked' [Zakk Wylde's Ozzy Osbourne debut] too. Any time, making any of those Ozzy records, I've been having a good time.
"First off, you're doing what you love and then you're around people you like hanging out with so it's all win-win. 'No Rest for the Wicked' was my first album with Ozzy and everyone was curious to see what I'm gonna sound like, and everything like that.
"Whereas 'No More Tears' was just definitely more of a relaxed atmosphere. Other songs were coming in like 'Road to Nowhere,' then 'Mama I'm Coming Home,' and stuff like that.
"To me, what we're doing, what I'm doing now on the 'Doom Crew Inc.' record [by Black Label Society] is no different than pretty much an extension of what we were doing then. With Oz, it's just more, 'Zakky, what do you got?' as far as riffs."
Zakk Reveals First Ozzy Osbourne Reaction To His Terrible Riff
Zakk has also revealed a terrible riff that Ozzy Osbourne wanted to use in his song. Zakk recalled how he wrote that riff and disclosed the main story of it. According to him, Wylde had written that riff while having fun with friends.
"I remember when we were doing the riff to I don't want to change the world, we were talking about how not to get a date – certain things you say to a chick and you go, 'Hey, no wonder why I could never get a date,'" Zakk continued.
"I had the riff and then you would come in and say something ridiculous like, 'Hey, I still live at home with my parents and I have no job.' And we'd have all this stuff.
"Ozzy walked in the room, we were on the floor, crying, laughing because I'd be doing a riff, and we would stop, and then you'd say something ridiculous, then I would do it with a riff again.
"And then Oz comes walking in, we were at Joe's Garage, at Frank Zappa's place, his rehearsal place, and I remember Oz comes in, he goes, 'What's that riff? Keep that, we'll turn that into a song!'
"And I'm like, 'It was just a joke. You're doing all these ridiculous things!' And we're all on the floor crying, laughing. I'm like, 'You're kidding, guys! This is terrible!' He's just like, 'No, we're going to make that a song!'"