Lars and Kirk Celebrates Legend's Birthday with a Special Photos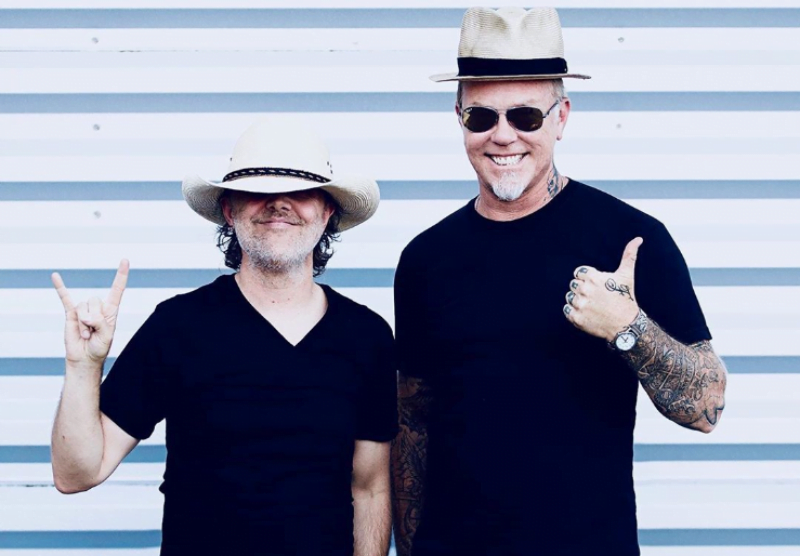 Metallica co-founder and drummer Lars Ulrich recently celebrated his bandmate James' birthday. Metallica legend James Hetfield was born on August 3rd, 1963.
In addition to their harmony within the band, they have a very good friendship. These two legends, which have always been side by side since the day Metallica was founded, have almost recreated metal music and they have accomplished great things together. They won the American Music Awards, Billboard Music Awards, Grammy Awards, MTV Video Music Awards, Kerrang! Awards and more.
You can see the Lars' Instagram post and the description what he wrote below.
"Happiest of birthdays to my brother of 438 years…
As I always say….we're just getting started!
Love ya big man! #wanna"
At the same time, Kirk Hammett, who joined the band after the fired of Dave Mustaine two years after Metallica was founded, did not forget James' birthday. He celebrated the birthday of his bandmate with a special Instagram post.
You can see Kirk's Instagram post and his description below.
"And with much love and respect – Happy Birthday to the Almighty Riff Lord and my fellow guitar brother, James, hope we have many more years together melting faces with our METAL!!!"
As in previous years, world-famous Guns N 'Roses legend Slash also celebrated James Hetfield's birthday. You can also find those posts below.