The Top 5 Albums Dave Mustaine Named His Favorites Of All Time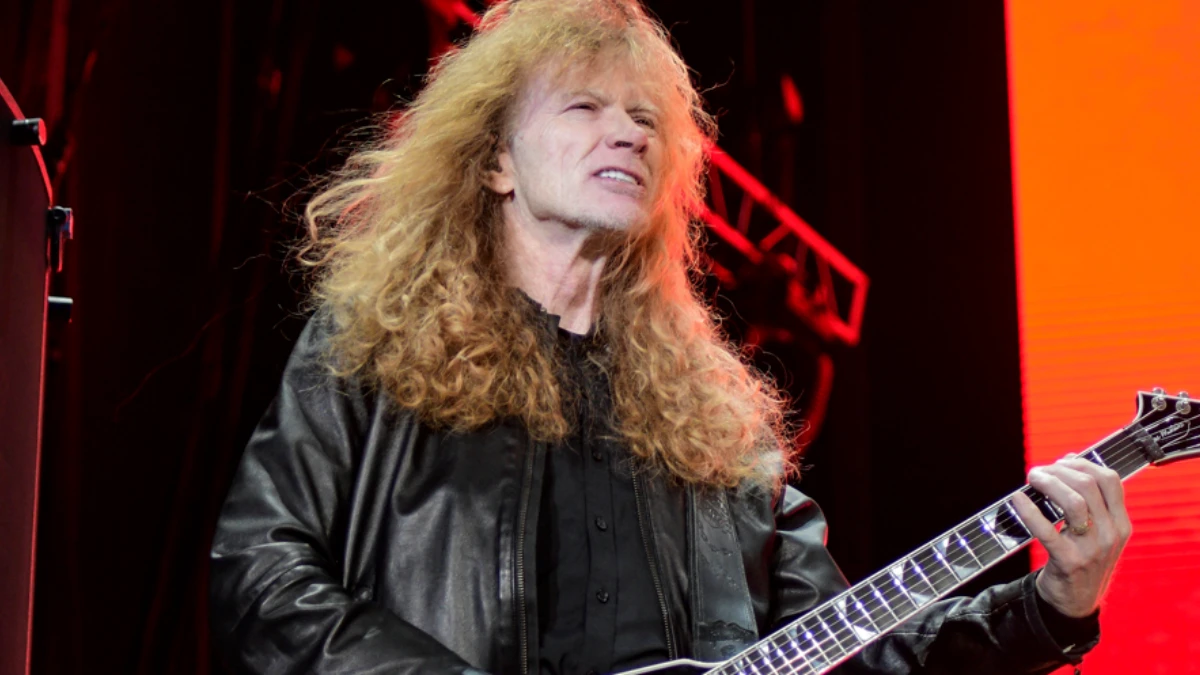 In the labyrinthine realm of rock and metal, where riffs roar like thunder and lyrics become the battleground for raw emotion, Dave Mustaine blazes like a comet across the night sky. As the founder of Megadeth, his discerning ear has not only produced his own legendary discography but has also tuned in to the harmonies and distortions of his contemporaries. In this article, we will look at the albums that Dave Mustaine picked as his favorites of all time.
The saga began in the early '80s when Mustaine found himself on the precipice of greatness. As a pivotal member of Metallica during its embryonic stages, Mustaine's contribution was a vital ingredient in the forging of the band's earliest sound. However, fate's capricious hand dealt a different card, and a clash of artistic spirits led to Mustaine's untimely departure, casting him into the tumultuous waters of uncertainty.
Undeterred by adversity, Mustaine rose from the ashes like a phoenix, channeling his creative fervor into the birth of Megadeth. With the fire of redemption burning in his eyes, he sculpted a sound that was both audacious and unapologetic. The band's debut, Killing Is My Business… and Business Is Good!, served as an unbridled declaration of Megadeth's arrival, delivering a sonic blitzkrieg that left an indelible mark on the burgeoning thrash metal scene.
So, it is time to learn the albums that Dave Mustaine named his favorites of all time.
The 5 Albums Dave Mustaine Named His Favorites Ever
Since he first picked up the guitar in the late 1970s, Dave Mustaine has developed his musical playing and songwriting skills. During this period, he was influenced by many bands and artists' musical works, and his favorite albums were changed from time to time. In 2019, he admitted The Beatles and AC/DC had a huge influence on him.
"If I was forced to pick my top three vinyl albums, I would probably pick some old classics," Mustaine said. "So, probably 'The White Album' from The Beatles. And most definitely, because it's very personal to me, AC/DC's 'Let There Be Rock'."
However, let's learn the complete list of Dave Mustaine's favorite albums.
#5. Motörhead – Ace Of Spades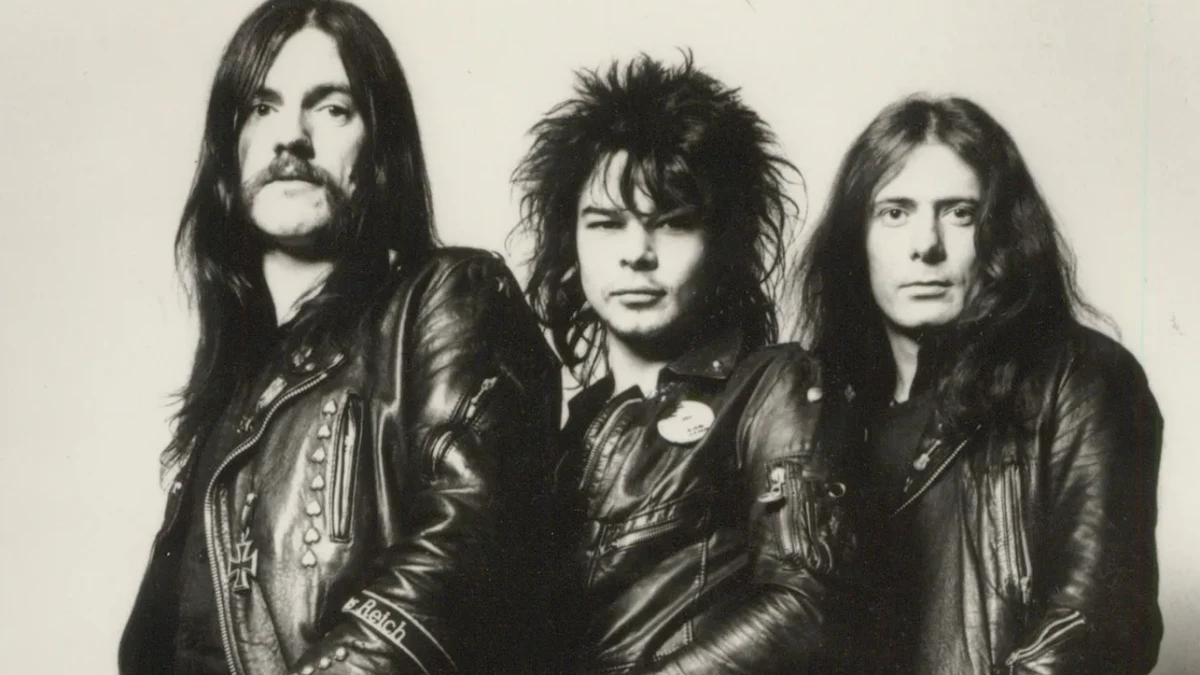 Led by the inimitable Lemmy Kilmister, Motörhead embodied a musical that defied categorization. Their sound was a maelstrom of punk's raw energy, metal's thunderous might, and rock 'n' roll's devil-may-care attitude. Released in 1980, Ace of Spades encapsulated this ethos with every note, every snarl, every heart-pounding beat. From the titular track's relentless onslaught to the blistering We Are the Road Crew, the album was a relentless sonic assault that left no eardrum unscathed.
The lyrical tapestry of Ace of Spades wove tales of hedonism, rebellion, and a devil-may-care ethos that resonated with a generation yearning to break free from convention. It was a battle cry for the disenfranchised, a rallying anthem for those who embraced life's wild, uncharted territories.
During his interview with Louder Sound in 2022, Mustaine praised Motörhead's Ace of Spades, saying: "That was an important record for me too, but the tempo wasn't as breakneck as the faster Motorhead tracks. They're the perfect band for speeding… or going to jail! (Laughs)"
Motörhead was also one of those bands that influenced Dave Mustaine. In the past, he said: "Motörhead influenced so many people. And the thing, I think, most people forget is that Motörhead was like a really loud, heavy blues band."
#4. Judas Priest – Sad Wings Of Destiny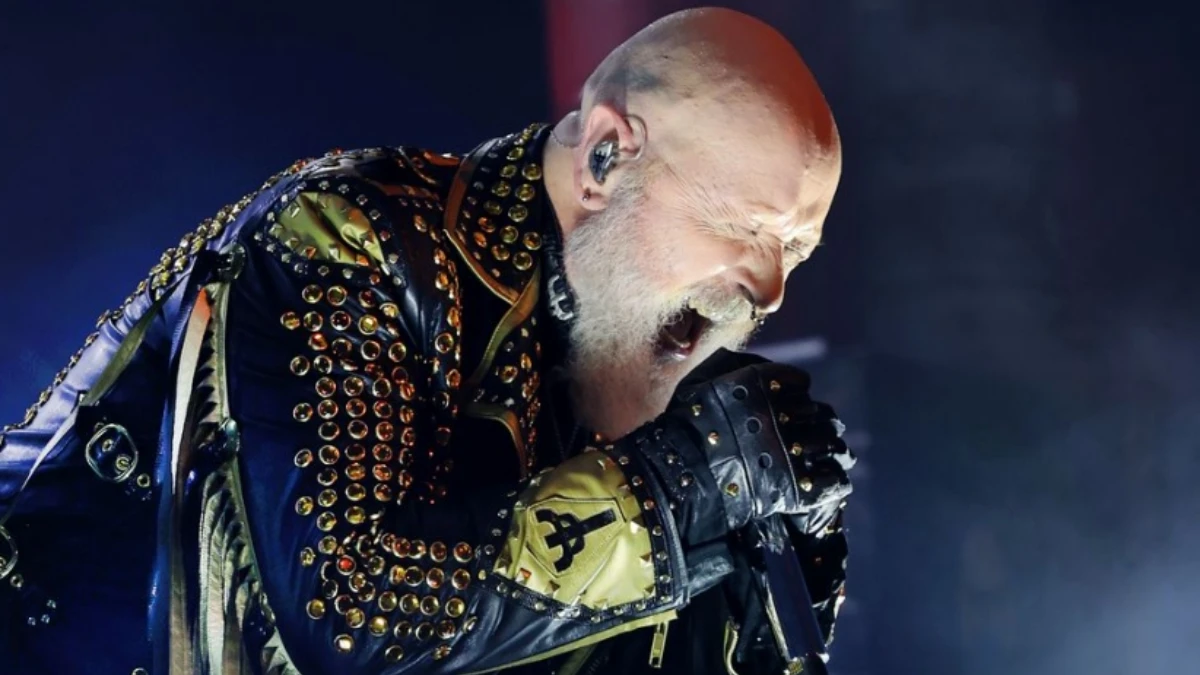 Dave Mustaine has also named Judas Priest's Sad Wings of Destiny one of his favorite albums since his first years in metal. Judas Priest released the album in March 1976 and got positive reviews from critics and fans.
The band's musical vision on this album was a revelation. The twin-guitar assault of K.K. Downing and Glenn Tipton forged a melodic alloy that was equal parts precision and passion. Their riffs danced like flames, intertwining with the rumbling rhythms of bassist Ian Hill and the rhythmic artillery of drummer Alan Moore, creating a sonic tapestry that was both intricate and explosive.
At the forefront of this sonic maelstrom stood the vocal titan Rob Halford. His vocal acrobatics soared from guttural growls to piercing falsettos, a testament to his vocal range and emotional depth. Tracks like The Ripper and Dreamer Deceiver showcased Halford's ability to traverse the spectrum of human emotion, his voice a conduit for the album's thematic exploration of darkness, longing, and the macabre.
Sad Wings of Destiny was more than just a collection of songs; it was a concept album that delved into the abyss of the human psyche. The lyrical narratives woven by Halford and company delved into themes of love and loss, dreams and despair, painted against a backdrop of mystical imagery. It was a sonic tapestry that invited listeners to explore the hidden recesses of their own souls.
However, speaking about the band's album, Mustaine admitted it was one of the great albums of all time.
"Judas Priest's 'Sad Wings Of Destiny' is definitely one of the all-time great opuses," Mustaine said. "Hearing Glenn Tipton and K.K. Downing's unison guitar playing and hearing Rob Halford let rip… who sings like that? Nobody."
Moreover, in February 2023, Megadeth released a cover of Judas Priest's Delivering the Goods, which means Mustaine and his crew got much respect for Judas Priest.
#3. The Beatles – White Album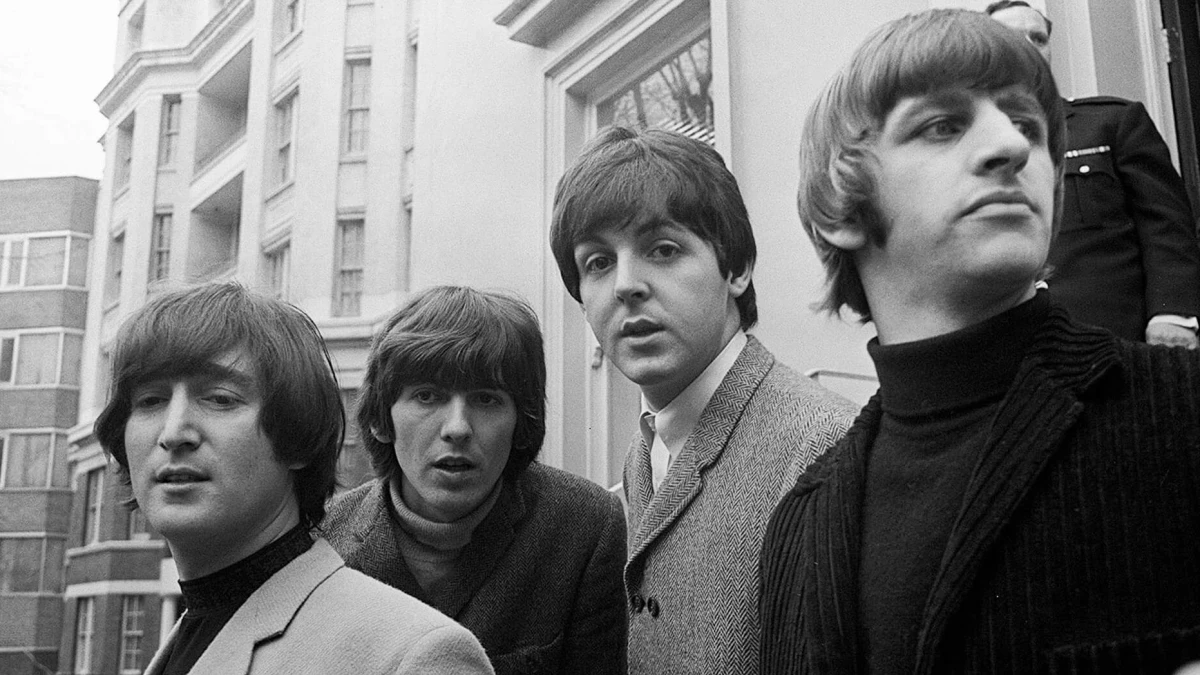 Released in 1968, White Album by The Beatles was more than a collection of songs; it was a sonic odyssey that unraveled the tapestry of the band's artistry, revealing a mesmerizing mosaic of creativity, diversity, and introspection.
Commercially, White Album was an unmitigated success, soaring to the top of charts worldwide and cementing The Beatles' status as cultural icons. Yet, its impact transcended mere chart positions. The album's departure from the glossy production of its predecessors signaled a shift in the music industry's paradigm, heralding an era where albums became canvases for artistic exploration rather than mere collections of hits.
Lyrically, White Album traversed landscapes both terrestrial and metaphysical. Tracks like Ob-La-Di, Ob-La-Da and Happiness Is a Warm Gun delved into the raw underbelly of desire and chaos, while While My Guitar Gently Weeps and Julia painted portraits of introspection and longing. The album's lyrical depth mirrored the tumultuous era in which it was born, capturing the spirit of a generation grappling with societal change and personal transformation.
In 2017, Dave Mustaine admitted he learned too much things from The Beatles, as he said: "One of the first music books I ever got was an anthology by the Beatles. So I learned so many brilliant chord progressions from those guys."
#2. AC/DC – Let There Be Rock
AC/DC's Let There Be Rock stands as a veritable lightning bolt, illuminating the sonic landscape with a raw energy that has echoed through the ages. The album was released in 1977 and has become one of the classics of AC/DC.
The album's title track, a furious ode to the rock gods, served as a fitting introduction to the sonic onslaught that awaited listeners. From the fiery groove of Bad Boy Boogie to the infectious energy of Dog Eat Dog, Let There Be Rock was a relentless barrage of primal rock 'n' roll energy, each track a visceral testament to the band's unapologetic ethos.
The album's musical view was a celebration of unabashed rock 'n' roll hedonism. AC/DC's sound was a distillation of the genre's most potent elements: bluesy swagger, thunderous rhythm, and a devil-may-care attitude that invited listeners to surrender to the sonic frenzy. "Whole Lotta Rosie" and Hell Ain't a Bad Place to Be encapsulated this ethos, their infectious hooks and scorching solos serving as a clarion call to those who sought the cathartic release of unadulterated rock.
In addition to his words when he said AC/DC's Let There Be Rock was an outstanding album for him, Mustaine also revealed how he discovered AC/DC.
"When I was in my teens I lived in Huntington Beach, California, and there was a girl called Cindy who worked at a record store," he recalls. "I used to sell pot, but I would trade her pot for records. She liked to come over to my house to smoke it and [makes a rude gesture], so that's how I discovered AC/DC.
"The first time I put on 'Let There Be Rock' I was looking at the back cover and wondering 'What the Hell's up with that dude's lip?' But hearing the music, my life totally changed."
#1. Led Zeppelin – Presence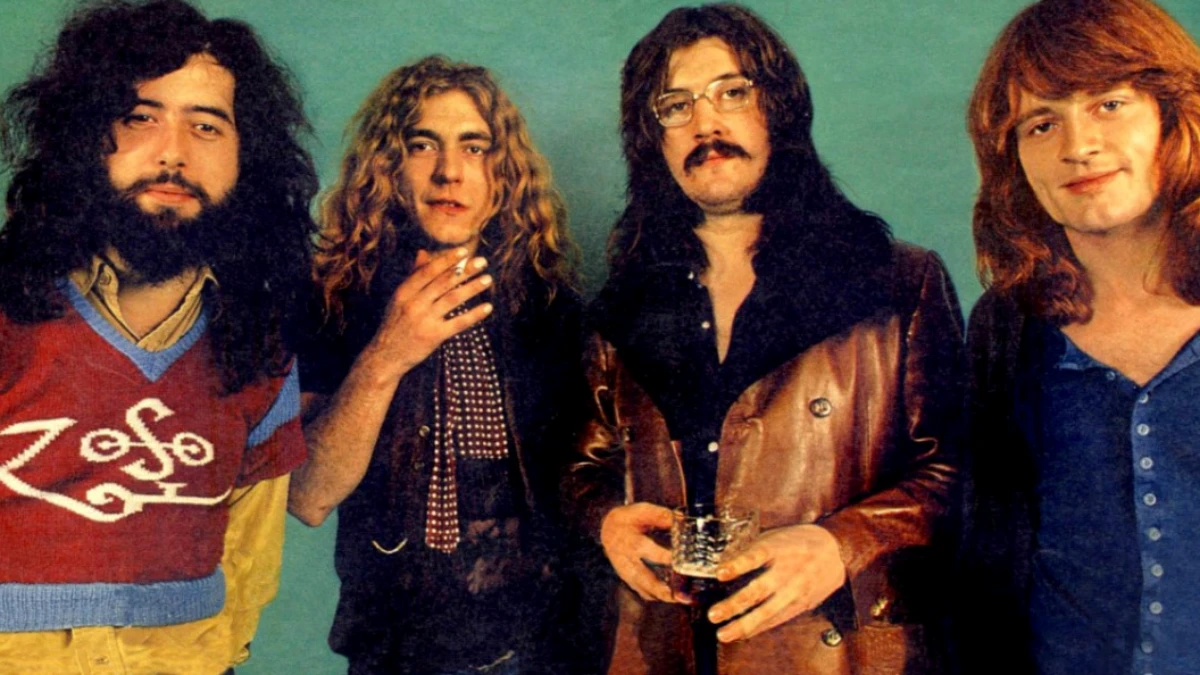 Dave Mustaine said Led Zeppelin's Presence was his all-time favorite album. Of course, he has much respect for most bands' legendary albums, but according to him, Led Zeppelin and its Presence was a different taste for him.
Released in 1976, Presence was a landscape of contrasts musically. The thunderous opening track, Achilles Last Stand, storms in with a relentless riff, summoning the listener into a realm where sonic storms and poetic contemplation coexist. Each track unfolds like a chapter in an epic tale, from the hypnotic bluesy strains of Nobody's Fault but Mine to the haunting balladry of Tea for One. Led Zeppelin's virtuosity shines through in every note, a testament to their instrumental prowess and unyielding creative spirit.
The album's success may not have mirrored the chart-topping heights of its predecessors, yet its impact was undeniable. Presence stands as a bold assertion of artistic integrity, a statement that Led Zeppelin was unafraid to delve into uncharted territories even at the zenith of their fame. The album's potency resonated deeply with their dedicated fan base and continues to serve as a source of inspiration for musicians who seek to marry technical brilliance with emotional depth.
Dave Mustaine named the importance of Led Zeppelin's Presence, saying: "If you put a gun to my head, I'd have to pick Led Zeppelin. Presence is the one that came out when I was becoming a fan, because I was too young when the earlier records came out."
Dave Mustaine's Favorite Albums:
Led Zeppelin – Presence
AC/DC – Let There Be Rock
Judas Priest – Sad Wings Of Destiny
The Beatles – White Album
Motörhead – Ace Of Spades