Ted Nugent Admits DONALD TRUMP Named His Next Studio Album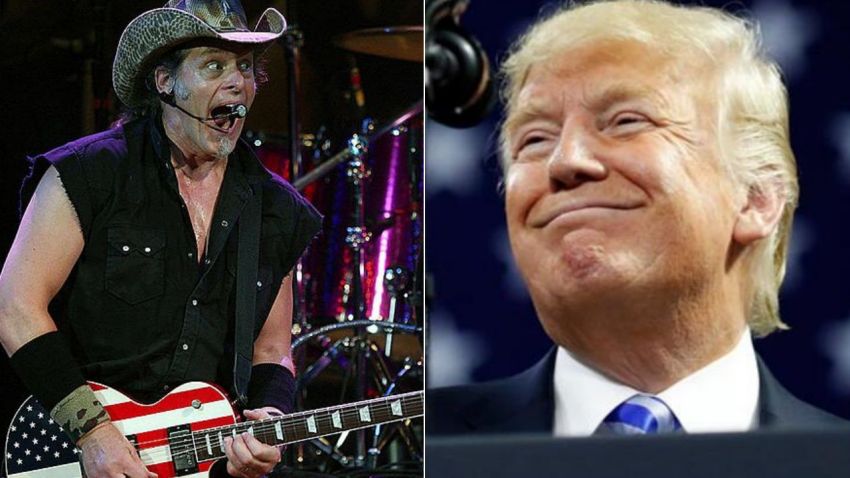 The American songwriter/guitarist Ted Nugent, also known for his political works recently, has recently admitted a fact about his next studio album and stated that former president Donald Trump has named it.
The political rocker touched the issue while speaking to the "Bolling With Favre" in a 55-min interview earlier this week.
YOU'RE A 'HANDSOME DEVIL'
Opening up about the issue, Ted Nugent recalled the rallies they made in Michigan ahead of the 2020 presidential election. According to him, Donald Trump came to him and said that he glad he was there and that he is a 'handsome devil.'
"When we were in Michigan, we did these [Trump] rallies [ahead of the 2020 presidential election] — the unprecedented rallies of 25 thousand, 30 thousand people that were chanting, 'We love you! We love you! We love you!'
"The only time it's ever happened in history, because here came a hell-raising president, a 'we the people', constitutional, businessman president that secured the border, that reduced crime rates, that reduced unemployment, that renegotiated global contracts to actually benefit America. Just a great, great man, a great president.
"And I'm in the audience, 'cause I would promote these events. And we really escalated the attendance, because Uncle Ted, especially in the winter wonderland of Michigan… And he would always acknowledge me. [He'd go], 'Where's that Ted Nugent? Well, there he is. Ted, we're so glad you're here. You know you're a handsome devil.' And I go, 'Whatever.'
"So my new record's gonna be called Ted Nugent 'Handsome Devil'. And we actually have the audio of the president saying that."
PRESIDENT DONALD TRUMP TITLED MY NEW RECORD
Later, Nugent continued by expressing that he loves playing music. He said again that Donald Trump titled his new record. Also, according to the talented musician, the new record will be coming up in May or June.
"I play my guitar every day," Nugent said. "I love what I'm doing. I love my new songs.
"I like soulful, high-energy, defiant, sexy, grinding rhythm-and-blues rock and roll. And me and Greg Smith and Jason Hartless, we still make that shit. And we're gonna do another record coming up in May and June.
"President Donald Trump titled my new record. My new record will be called Ted Nugent 'Handsome Devil'."
Ted Nugent has released his fifteenth and latest studio album on November 9, 2018, titled "The Music Made Me Do It."
Watch the entire interview below.