KISS Manager Clears Air About Gene Simmons' David Lee Roth Remarks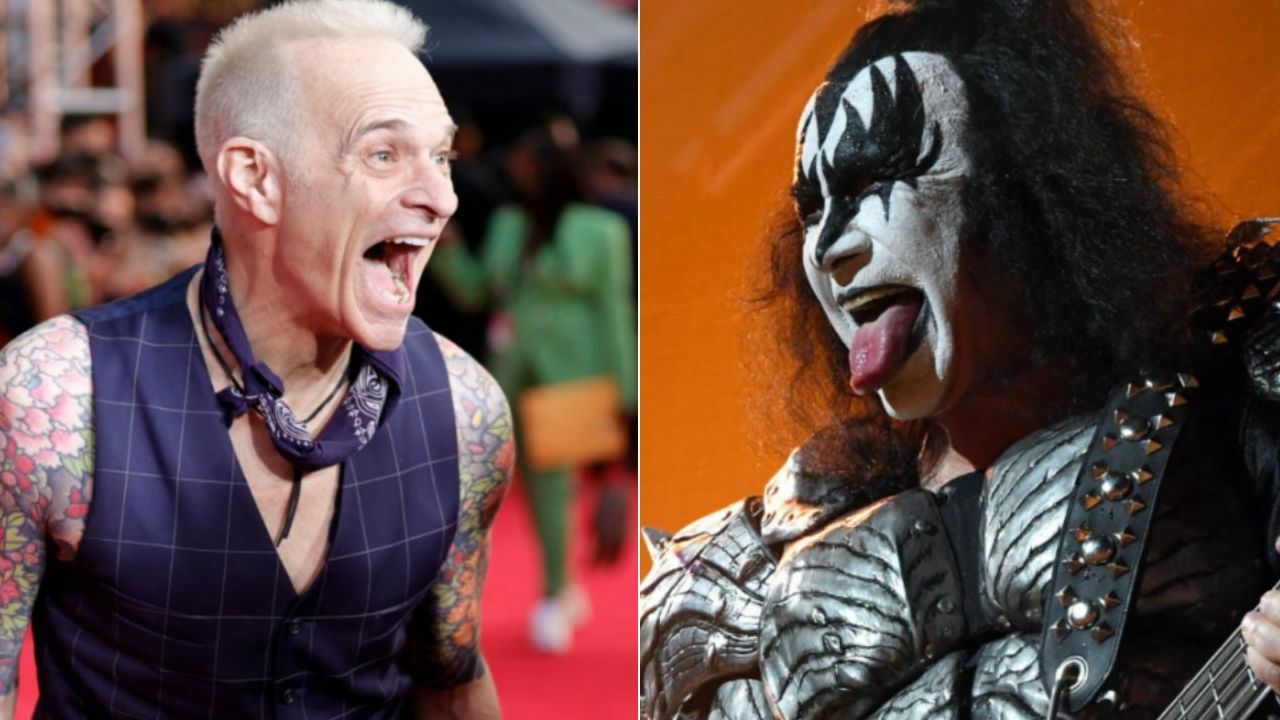 KISS manager Doc McGhee has cleared the air about KISS bassist Gene Simmons' David Lee Roth remarks and said no one would say any bad claims against Van Halen singer.
David Lee Roth was the lead vocalist of Van Halen across three stints. At first, the musician had appeared with the band from 1974 to 1985. Later, he rejoined the band in 1996 and departed in the same year. Lastly, Roth rejoined Van Halen in 2006 until the band's disbandment in 2020 after the passing of Eddie Van Halen.
On the other hand, the richest KISS member with $450 million net worth, Gene Simmons, is known for being the bassist/co-lead singer of his co-founded rock band KISS. Releasing his debut self-titled album with the band in 1974, Gene Simmons performed in every one of KISS albums.
As some of you might remember, Gene Simmons told Rolling Stones on August 16 that David Lee Roth's voice and playing style went bad over the years. He later added his words that he prefers Elvis Presley in his prime. When Simmons made those comments, Roth had taken to his social channel to share an image of a young boy extending the middle finger to the camera along with the words "Roth to Simmons:"
However, in a recent appearance on The Rock Experience With Mike Brunn, the long-time KISS manager discussed Gene Simmons' recent David Lee Roth remarks. At first, the manager explained Roth's non-participation in KISS' farewell trek, although he performed as the opening act for the February/March 2020 North American leg of the KISS farewell trek.
"It was just a year and a half later," he says. "He had commitments that he had to do. And we just, 'We get it. You've got stuff that you have to do.' We talked about it eight months ago.
"And I said, 'Listen, don't worry about it, David. If you've got things that you have to do, that you wanna do, it's been a year and a half later, don't worry about it.' And he said, 'Thanks.'"
KISS Manager Admits Gene Simmons Wouldn't Say Anything Against David Lee Roth
Later then, the KISS manager went on to explain the fight between Gene Simmons and David Lee Roth. He claimed that Paul Stanley and Gene Simmons would say that David Lee Roth was the greatest front guy in the '70s and '80s. He was even better than Robert Plant from Led Zeppelin.
"We really, really enjoyed having David out," he continues.
"The press drives me crazy, because they sensationalize every fucking thing you say or do, and they take things out of context to make it more sensational than what it is.
"In no way did Gene or anybody say — would say anything against David Lee Roth. Actually, if you ask Paul Stanley or Gene Simmons, in the '70s and '80s, the best front guy in the entire world was David Lee Roth — by far, hands down. [He] blew everybody away.
"There wasn't anybody that didn't look up to David Lee Roth and go, 'Holy fuck.' Robert Plant, anybody — I don't care who it was. That guy [Roth], he was the shit. So we have all the respect in the world [for him].
"I loved listening to all the Van Halen stuff; I really did. I had a good time with it."
Back in this past October, David Lee Roth shocked rock and roll community by announcing his retirement. He also had revealed the main reason behind his retirement. According to him, his upcoming shows at House of Blues at Mandalay Bay will be his last.
"I am throwing in the shoes. I'm retiring," he said. "This is the first, and only, official announcement… You've got the news. Share it with the world.
"I'm not going to explain the statement. The explanation is in a safe. These are my last five shows.
"I am encouraged and compelled to really come to grips with how short time is, and my time is probably even shorter.
"I thought I might have been the first, frankly… 'Hey Ed, objects in the rear-view mirror are probably me.'
"And my doctors, my handlers, compelled me to really address that every time I go on stage, I endanger that future."