Anthrax's Scott Ian Recalls The Time Van Halen Crushed Black Sabbath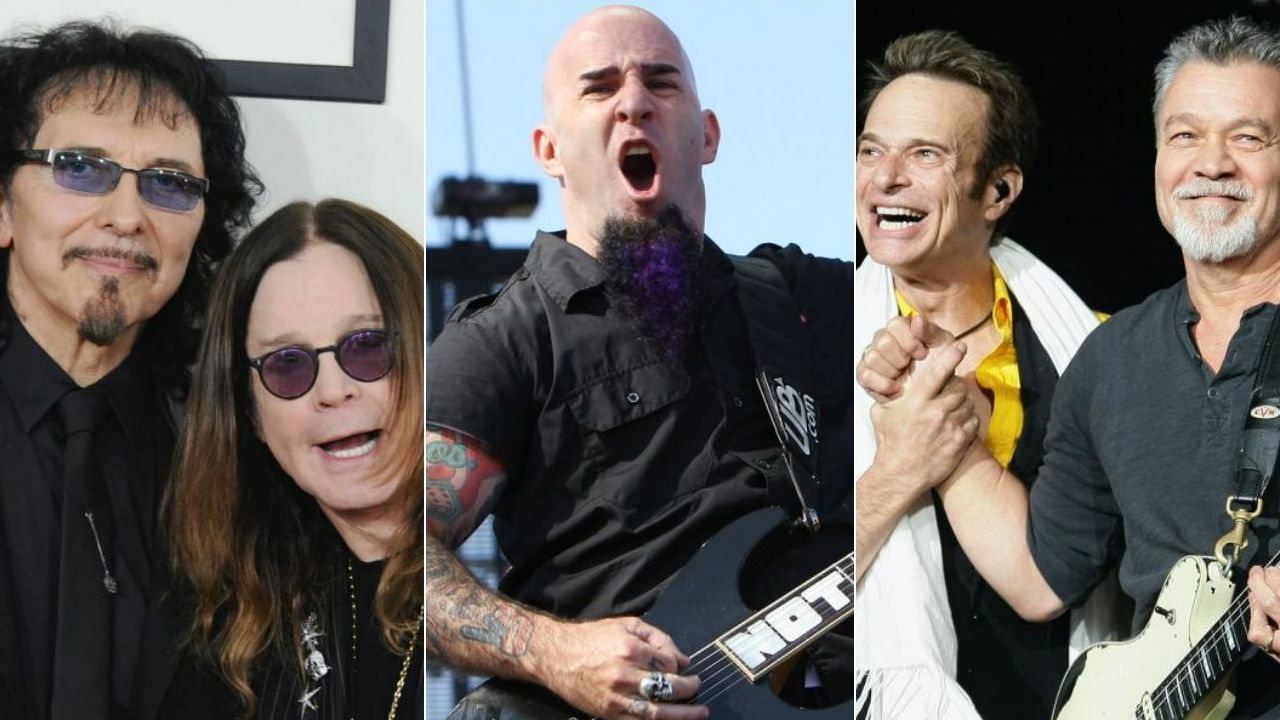 Anthrax guitarist Scott Ian has recalled the time Van Halen opened for Black Sabbath in the late '70s and admitted that Van Halen crushed Sabbath during the tour.
Black Sabbath is a heavy metal band that was formed in Birmingham, England, in 1968 by the band's main members Ozzy Osbourne, Tony Iommi, Bill Ward, and Geezer Butler. Breaking up and reuniting several times, Black Sabbath released 19 studio albums throughout its career.
On the other hand, Van Halen was a rock band formed in 1973. They were disbanded in 2020 after the passing of the late co-founder and guitarist of the band, Eddie Van Halen. Throughout their career, Van Halen released 12 studio albums, 2 live albums, 3 video albums, and more things.
In the late '70s, when Van Halen had just released its debut self-titled album, they had opened for Black Sabbath. At the time, not many people knew about Van Halen, but Ozzy Osbourne had a little idea about them.
However, during a recent interview on The NFR Podcast, Scott Ian talked about his passion for Black Sabbath. Recalling the first time he saw Black Sabbath during their Never Say Die! tour, Ian mentioned Van Halen's opening for them. According to him, Black Sabbath was destroyed badly by Van Halen over the tour.
"My first time seeing them was on 'Never Say Die!' with Van Halen opening, and it's all true," Scott says.
"I don't even like that Sabbath record, really, in that period Van Halen was the best band on the planet, opening for Sabbath on their way out of the Ozzy era, so I mean, come on…
"Yes, and I stayed and watched Sabbath, and you never saw a band get destroyed as badly… Maybe when Dokken went on after Metallica on the 'Monsters of Rock' thing, that's similar, and I'm comparing Sabbath to Dokken…
"Van Halen was insane. Everybody at Madison Square Garden was there, waiting, for the first time we were going to see Van Halen."
Scott Repeats Van Halen Crushed Black Sabbath
Later then, the interviewer asked Scott whether it was the first major tour Black Sabbath was doing after they dropped their first album. Saying that it was probably the late '70s, Scott repeated that Van Halen crushed Black Sabbath.
"Yeah," he continues. "I want to say the second record was already out… Wasn't that tour like '78, '79? I can't remember. I feel like the first two records were out, but yeah, they crushed them.
"And then cut to a year or two later, Sabbath puts out the 'Heaven and Hell' record, which I love, and I go see that twice, and I was already a massive Dio fan going back of course to his Rainbow days.
"That show was incredible, and 'The Mob Rules' was incredible, and I was like, 'Wow, talk about a band redeeming themselves…'"
Elsewhere in the interview, Scott Ian also mentioned his first meeting with Tony Iommi and admitted that he lost his mind. According to him, it was surprising that Tony Iommi came to his band to thank them.
"One of their people came to our people, and said, it was after the first night, and they said, 'Tony would like to meet you guys after the show, thank you for coming on these dates,'" he reveals.
"And we were like, 'He's thanking us? What the fuck? Take my wallet!' It was like that, we're standing in some room backstage after Sabbath was done, and he walks in, and it's him…
"And he's in a long black leather coat, the fucking mustache, and he doesn't break a sweat ever, and it's just like, I do this whole bit where in my mind, I don't say it, but in my mind, I go up to him, I grab him, I'm shaking him, 'Fucking Tony Iommi! Do you know what you mean to me?!'
"And then I was like, 'Actually, that's what I was doing in my mind,' because if I actually did that, I would have been thrown off the tour. Yeah, I fucking lost my mind.
"That's the 1980s, he knows my name, which is unbelievable to me, my name comes out of his mouth, it just doesn't make any sense.
"That guy, it doesn't make any sense to me, and I could stand there and have a perfectly calm, polite conversation, but I mean, I'm literally shitting my pants."