When Guns N' Roses' Slash Died For 8 Minutes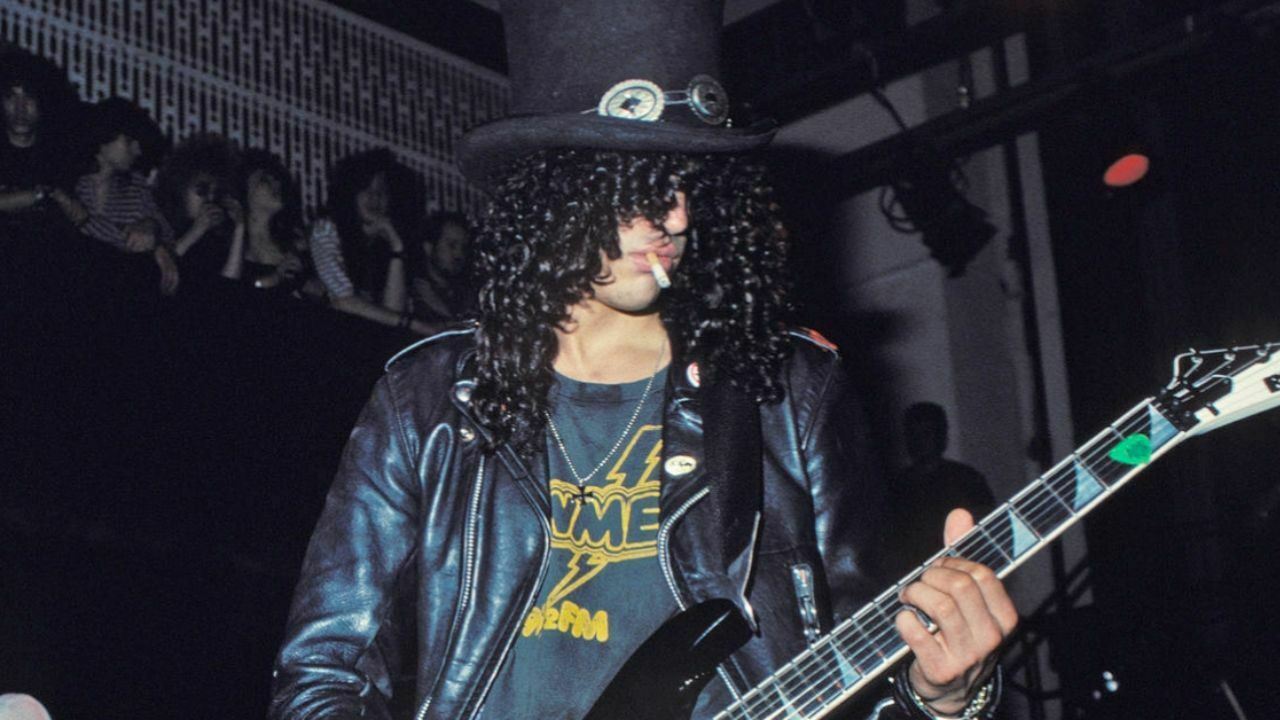 These were numerous different weird incidents in rock and roll history. One of those was the Guns N' Roses guitarist Slash died for 8 minutes due to an overdosed on a deadly mixture of cocaine and heroin.
Slash is the current lead guitarist of the rock band Guns N' Roses, which is a band he reached international success in the late 1980s and early 1990s.
At first, the guitarist parted ways with the band in 1996 for 20-year hiatus. He rejoined Guns N' Roses in 2016 and still rocking the fans. Slash, who recently talked about the new album rumors of Guns N' Roses, performed in the entire Guns albums except for the last one, Chinese Democracy.
Outside of his musical career with Guns N' Roses, Slash is a member of his side-project Slash featuring Myles Kennedy & The Conspirators. Preparing to release his fifth solo album named 4, Slash released 4 studio albums with them.
Slash's Passion For Alcohol And Heroin
Guns N' Roses guitarist Slash had a very deep addiction to a variety of different drugs, alcohol and heroin. Due to his passion for alcohol, drugs and heroin, Slash couldn't be around his family and was living in a hotel.
Luckily for himself, he was able to overcome it and recover from a bad habit and get his life back on track. He had said back in the days that he was lucky to dismiss himself from drugs, alcohol, and heroin.
When Guns N' Roses Guitarist Slash Died For 8 Minutes
In the early '90s, one of the weirdest moments had happened in Guns N' Roses guitarist Slash's life. He momentarily died of an accidental overdose for about 8 minutes.
In 1992, the guitarist was in a hotel with Guns N Roses while he was on tour with the band. At the time, Slash was a heroin addict, an alcoholic and a cocaine addict.
While he was resting in his room, Slash overdosed on heroin and lived a life-threatening experience.
However, after the incident, Matt Sorum, the band's drummer at the time, awoke to a call from the hotel worker, who explained that their guitarist was passed away. Quickly, Sorum jumped out of his bed and ran to Slash and called an ambulance immediately.
According to the sources, Slash wasn't breathing and passed away. His heart had stopped beating.
Luckily, the musician came back a few minutes later with a serious action.
Slash did die. Thanks to his bandmate, Matt Sorum, he came to life. If Matt hadn't been so quick, Slash would probably still be dead.
Slash Recalls The Experience Of Being Death For 8 Minutes
In an interview with BBC Radio in late 2019, Slash recalled what it was like to experience cardiac arrest for 8 minutes or be dead. Saying that he felt fortunate, Slash revealed before and after the incident.
"I'm really fortunate that I managed to get through all that stuff and come out the other end and have my passion for music intact and to be physically okay," he had said. "I really look at myself as being just super blessed because it should've gone the other way.
"Did you ever see Casino with Sharon Stone? Remember that part where she's, like, with the James Woods' character, Robert De Niro's taken off and she's in the hotel and she's coming down the hall, and she starts to collapse, she dies. That was me, exactly that.
"I remember everything up to that moment. And everything after that was just waking up with the paramedics, and I was still in the hotel. I mean, that happened in the hallway of the hotel.
"So, up into that point, I remember blacking out and I remember… there's a thing that happens when paramedics wake you up out of death like that where it's just, like, this huge shock of energy and lights, voices and pandemonium, and it's an unmistakable feeling. I've had it a few times, and I remember that."
Slash Reveals How He Got Sober
Back in 2019, Slash had discussed how he got sober after all those addictions. During an interview with Belfast Live, the musician had said that he embraced the thing. According to him, people thought that being sober was killing creativity, but they're wrong.
"I really embraced it and I came out of it really happy and all that energy I was putting towards self-destruction I just put towards music," he recalls. "I have definitely been fortunate.
"I knew a lot of musicians growing up and pretty much all through my career. But especially when I was growing up and being around musicians that my parents knew, there were people who couldn't imagine being sober because they thought that was the nucleus of their whole creative existence.
"When I got off it it didn't really have anything to do with the creative for me, it was really extra-curricular activity to do in between stuff.
"So I definitely feel fortunate that I didn't fall into a complete creative block because I wasn't high."