Jerry Cantrell On Guns N' Roses: "They Were Really Inspirational To Alice in Chains"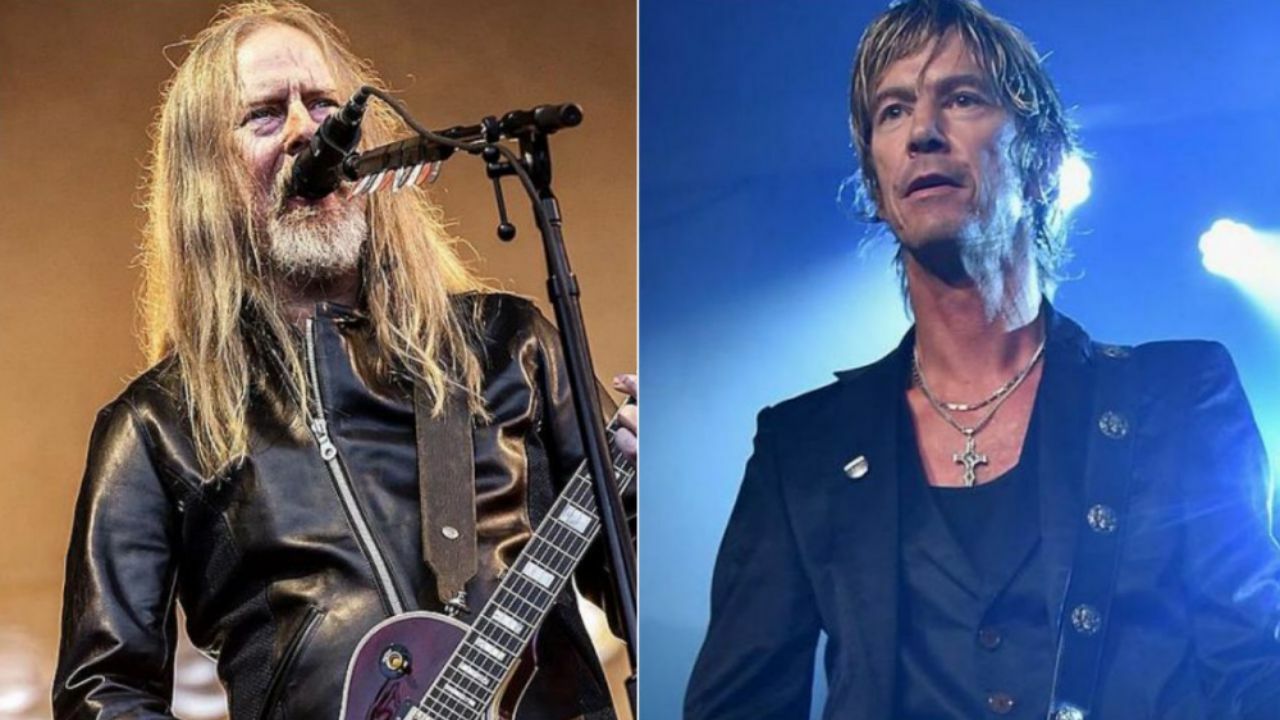 Alice in Chains guitarist Jerry Cantrell has opened up about Guns N' Roses' influence on his band while also touching on Guns bassist Duff McKagan's effort to grow Chains up.
Guns N' Roses is an American band formed in 1985. They released 6 studio albums, 2 compilation albums, 9 video albums, 4 EPs, 20 singles, and many more things during its nearly four-decade career. Debuted in 1987 with Appetite For Destruction, the band released its latest album in 2008, titled Chinese Democracy.
Duff McKagan achieved his international success by being the bassist of Guns N' Roses. At first, the musician had joined the band in 1985 until his departure in 1997. In 2016, he rejoined the band and still appears alongside his bandmates.
On the other hand, Jerry Cantrell is known for being the guitarist, co-lead vocalist, songwriter of his rock Alice In Chains. During his ongoing tenure with the band, Cantrell performed in every Chains stuff, including 6 studio albums, 3 live albums, 5 compilation albums, 3 EPs, and more.
However, in a new appearance on Q104.3 New York, Jerry Cantrell once again talked about Guns N' Roses. At first, he revealed Duff McKagan's impact on his band. According to him, McKagan supported Alice in Chains in its early days.
"Duff is an old friend of mine, and he's a guy I've always admired," Cantrell admits. "And we've jammed together in one form or another.
"When we first started doing gigs with Alice, he joined us on the road for a lot of gigs, playing guitar and just hanging out with us, giving us support, and was a part of us to get us going. That meant a lot to me."
Jerry Cantrell Admits Guns N' Roses Was Inspirational To Alice In Chains
Later then, Cantrell admitted that Guns N' Roses inspired his band Alice in Chains. He once again sent praising words for Duff McKagan and said playing alongside him was an awe-inspiring experience.
"His band was really inspirational to Alice in Chains when we were forming," Cantrell says.
"And they [Guns N' Roses] were breaking, and they were something new coming out of the old."
"Sitting down and playing with him is an awe-inspiring experience. He's so quick and so talented, he can go anywhere you want to go. And every once in a while, he'll surprise you."
Concluding his words, Jerry Cantrell recalled what Duff McKagan told him about one of his songs from his album Brighten, which features McKagan and more musicians. According to him, McKagan taught him a couple of tips about playing bass.
"He listened to the demo bass on 'Siren Song' and he was like, 'Man, you shouldn't change that, that's a really good bass line,'" Cantrell recalls.
"I'm like, 'OK, I'll do that but show me how to play it so I'm not sounding like a guitar player playing bass.' So he gave me a couple of tips.
"But it was great. He only intended to do a song or two but once I got him over in the seat, and we finished the song or two we were working on, I'm like, 'How about this one? How about this one?'
"Before I knew it, he knocked out five or six songs in two days."
Back in the late days of this past month, Jerry Cantrell had revealed how singer Axl Rose threw out Chains demo at Guns N' Roses show. According to Cantrell, it was funny.
"When you're a young band, you carry around your demo tape to maybe get it to somebody who maybe could do something with it or open a door for you," Cantrell says.
"They were a huge influence on us, and they played a gig in Seattle, and I handed him a demo tape back at the show.
"In all fairness, he didn't throw it away, his security guard threw it away. He handed it to his security guard as he was walking away, and his security guard tossed it.
"So, it wasn't Axl, it was his security guard."