Nickelback singer Chad Kroeger recalled the talented guitarist John 5 playing Mötley Crüe riffs at Tommy Lee's 60th birthday party.
It was officially announced at the end of last month that John would fill in for Mick Mars for future Mötley Crüe shows. After many years of health struggles, Mick Mars could no longer afford to do long-term tours. Also, the idea of making a solo album had been in his mind for a long time, and he didn't want to be late for it. So, known for being a top fan of Mötley Crüe, John 5 was named the new touring guitarist for Mötley Crüe.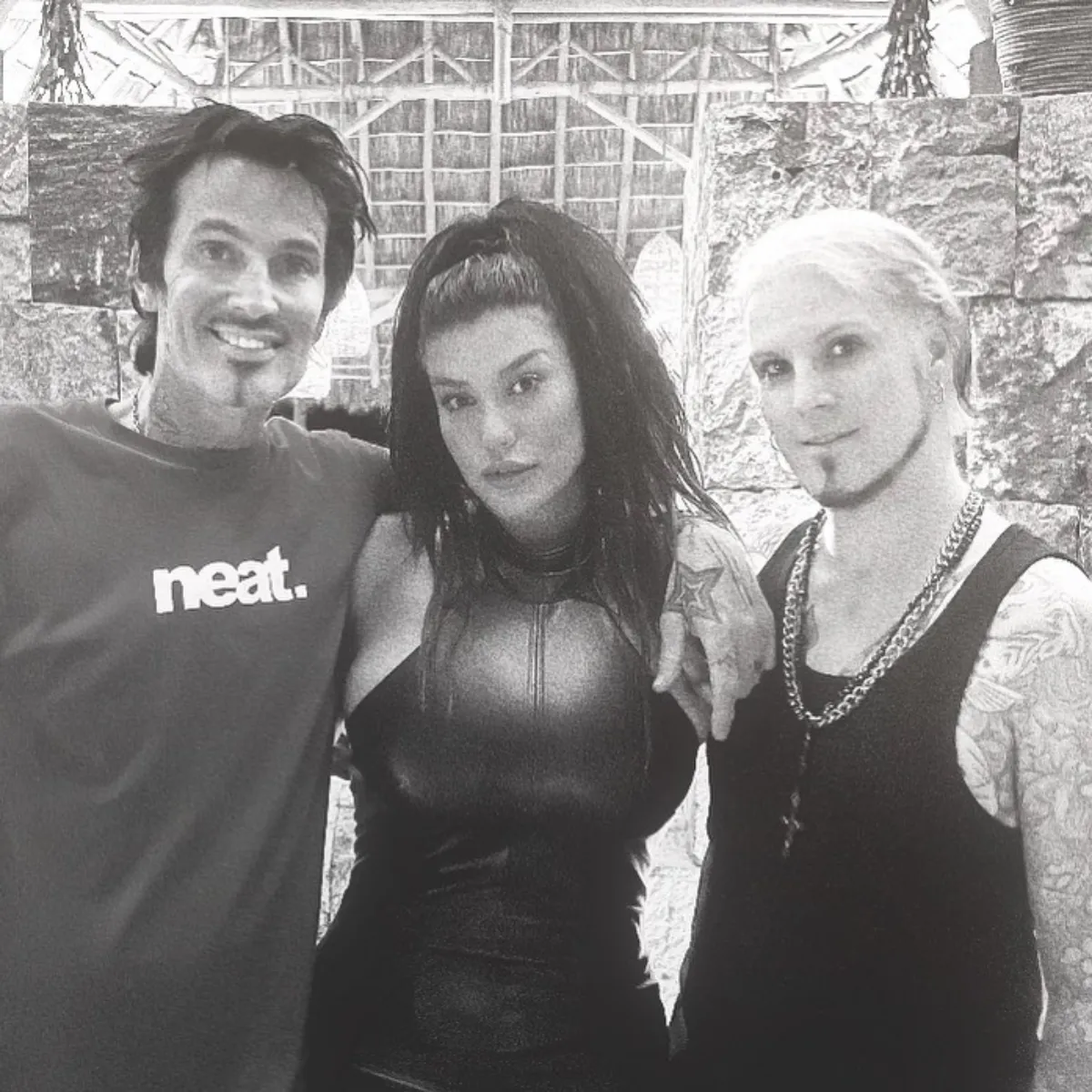 After the first rumor that John 5 was going to fill in for Mick Mars was serviced online, John updated his official Instagram account with a photo taken at Tommy Lee's 60th birthday. You may ask what the situation is, but everything was fine besides the fact that the photo belonged more than a month ago. However, with the photo featuring himself, his wife, and Tommy Lee, John 5 thrilled Mötley Crüe fans and gave them a spoiler. Finally, a few days later, Mötley Crüe band and members updated their socials to announce it officially.
Nickelback singer Chad Kroeger has revealed the new details about Tommy Lee's birthday party. During his recent interview with Meltdown, the singer first opened up about how a great day it was.
"We all got to go down to this spot that Tommy's got this love for," he says (via Blabbermouth). "It's about an hour north of Puerto Vallarta. It's called Punta Mita. And there were tons of us there. It's really strange, though, being friends with Tommy, and Nikki shows up. So there's Tommy and Nikki there. And, like, the 13-year-old fanboy in me, I'm trying to suppress that, push it down [laughs] — push it down. [Laughs] 'Don't fan out, dude. Don't.'"
Chad Recalls John 5 Playing Mötley Crüe Riffs 'Flawlessly'
When Nickelback star continued to his words, he started praising the guitar talent of John 5. Saying that John brought his guitar to play something to entertain them, the singer said there were only a few people around them.
"John's incredible," Kroeger admits. "He brought his guitar [to the birthday party]. 'Cause we were there for, like, five days. So on one of the nights, John brought a guitar out. And a lot of people were heading to bed. And it was just, like, John and Tommy and myself. I think Deadmau5 [Canadian electronic music producer and DJ] might have stayed up with us that night as well."
John played Mötley Crüe riffs "flawlessly," as Kroeger said. Mentioning the fact that John 5 is going to replace Mick Mars in the band's future shows, he adds that that night was "fantastic."
"John just played… 'Cause now I'm allowed to say that he's gonna be filling in for Mick for the rest of the tour. And so he just sat there and played every single Mötley Crüe riff that's ever been written and recorded — flawlessly," Kroeger says. "Flawlessly. You don't need to put on music when you've got that kind of talent just sitting right there. I mean, he was just running the gamut, and it was fantastic."