Bad News From Mick Mars: "He Will No Longer Be Able To Tour With Mötley Crüe"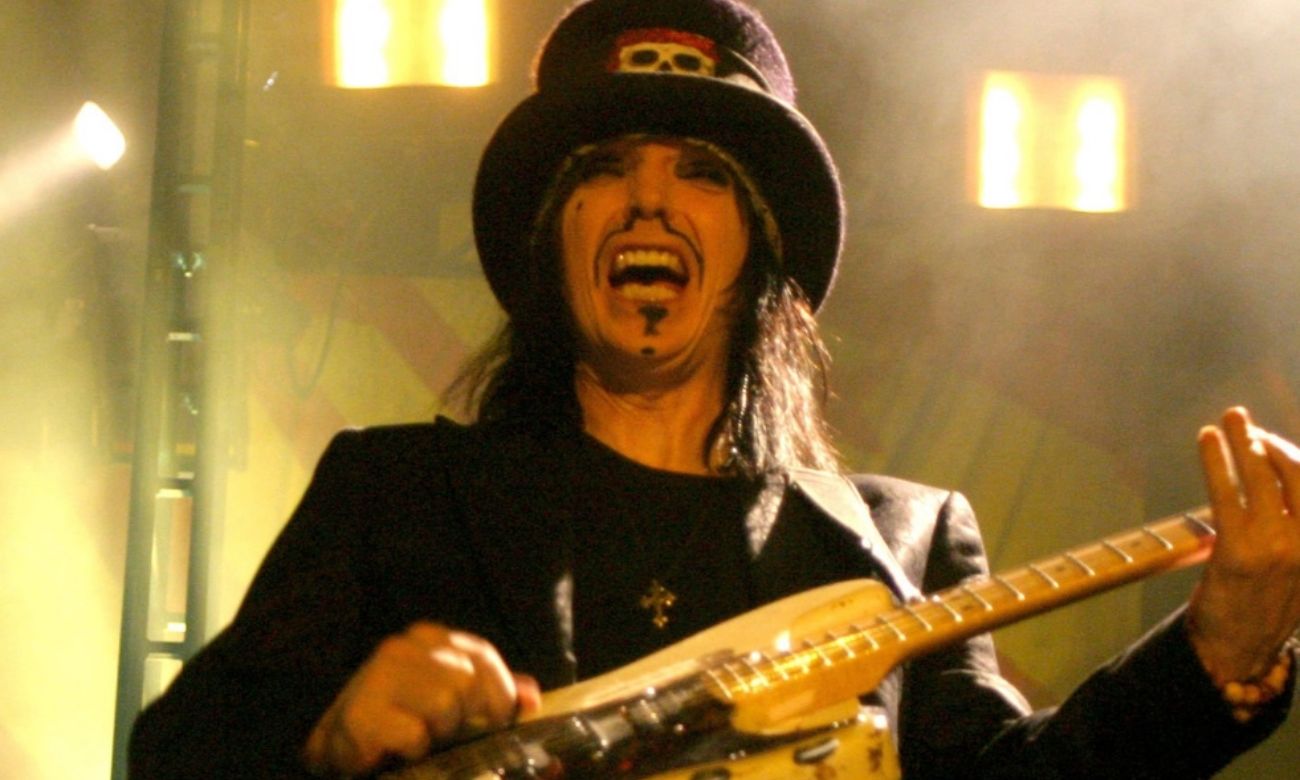 Variety reports that Mötley Crüe guitarist Mick Mars stepped down from the band's touring due to a chronic disease that caused him to endure tough times. Luckily, he will continue his career as a band member, but for now, he will no longer be a part of the band's tours.
Earlier this month, the fans who attended the Aftershock festival in Sacramento to watch Rob Zombie's band live on stage raised a rumor about John 5 related to Mick Mars. At the time, the fans realized something was wrong with the band; John 5 was not there, and the band was performing with the original guitarist Mike Riggs. After the guitarist didn't play at Aftershock with Zombie, the rumor that John 5 would be the new guitarist of Mötley Crüe started surfing on social media.
The rumors were quite logical for fans who knew that Mick Mars had been suffering from health problems for many years. But then, John acted weirdly and updated his social media account with a photo of Tommy Lee to celebrate the drummer's birthday, although it's been three weeks since Lee's birthday. This post excited people and made his joining Mötley Crüe even more powerful.
Recently, it has become official for the first time since the rumor leaked online. First, there was a statement shared by Mick Mars's representative. In the letter, they said that Mick Mars is no longer a part of Mötley Crüe future shows. He would have continued to be a band member, but his health prevented him from touring. In this way, Mick Mars' retirement from touring was officially announced.
"Mick Mars, co-founder and lead guitarist of the heavy metal band Mötley Crüe for the past 41 years, has announced today that due to his ongoing painful struggle with Ankylosing Spondylitis (A.S.), he will no longer be able to tour with the band," they said. "Mick will continue as a member of the band, but can no longer handle the rigors of the road. A.S. is an extremely painful and crippling degenerative disease, which affects the spine."
The rumors about Mick Mars' retirement first leaked days after Mötley Crüe and Def Leppard announced new dates for 2023, which will be taking place in Latin America and Europe. The bands had just finished their postponed Stadium Tour, which sold over 1.3 million tickets and earned a whopping $173.5 million.
Why Did Mick Mars Retired From Touring With Mötley Crüe?
Mick Mars has been struggling with serious health issues that have become chronic for himself for decades. But, over the years, Mick has not let his health problems wear him down and interfere with his musical life. Although the doctors did not recommend this, he adhered to music and has been a part of Mötley Crüe since he joined the band.
Detailing his illness, Mick Mars underwent a lot of surgeries and treatments to get back his health, but it didn't completely clear the disease. One of those treatments he suffered was in 2004 when Mars was hospitalized for hip replacement surgery. Although his health and mobility have improved, the recovery process was harrowing. Even so, he was not supposed to play the guitar for two years, as the doctors said. He listened to the doctors' orders and left his guitar for about two years.
So, Mick Mars' chronic disease has finally caused him to retire from touring with Mötley Crüe. He is still a band member but will no longer be part of their touring crew.