Ozzy Osbourne Recalls The Time He Thought 'Eric Clapton Still Hates Him'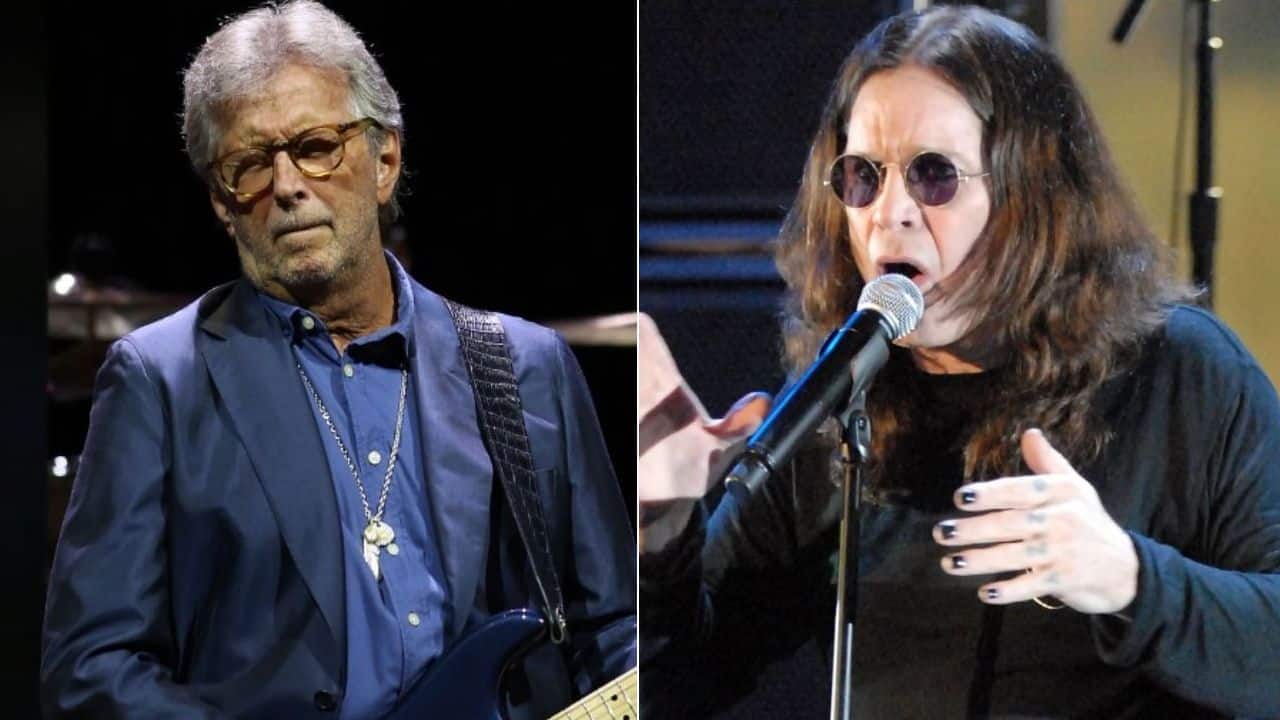 Ozzy Osbourne has recently appeared on the recent episode of the Ozzy Speaks aired on SiriusXM's Ozzy's Boneyard and recalled the time he once thought Eric Clapton "still hated him."
Ozzy Osbourne had become heavily addicted to alcohol and drugs after his first days of fame. This situation even led to the fact that he was fired from his internationally famous band Black Sabbath, which was a band he came to world prominence. Although alcohol and drugs did not affect Ozzy's creativity and inspiration, they greatly changed people's attitudes toward Ozzy.
In the past, Ozzy had a lot of problems with his family members due to the alcohol and drugs he used. His wife and manager, Sharon, had mentioned once that they often had fights or that she struggled to keep Ozzy up when he was unconscious. Nowadays, although he has long been unhappy with his health problems, Ozzy has been trying to make new music for himself and his fans.
One of the interesting and disturbing situations we are talking about was that Ozzy, Eric Clapton, and Jamaican model Grace Jones happened back in 1989 when Ozzy Osbourne wanted to be photographed with Eric Clapton and Grace at the International Rock Awards. As always, Ozzy was high at the time and thought Eric was thinking badly of himself.
A day before he released his second single from his upcoming studio album, Patient Number 9, Ozzy discussed the moment. Mentioning the moment, Ozzy revealed how high he was. He also touched on Clapton's first thoughts about him when he wanted to be posed with him.
"Many, many years ago, me and Sharon were in New York and we had to go to an award show," Ozzy started talking. "Everybody was there. And I was still doing drugs and alcohol and I was freaked out.
"So, we go to this award show and afterwards there's me, Grace Jones, that chick I did the award show with. Me, Grace Jones, and I wanted a picture of Eric Clapton, me and Grace Jones together. I thought, 'He's gonna think I'm a…' And he'd just come out of some place.
"So, he was freaked out, which I didn't know. And I'd convinced myself that he was gonna stop this photograph from being [released]; I'd never seen it for the longest time."
Ozzy Osbourne Admits He Once Thought Eric Clapton 'Still Hates Him'
In the continuation, Ozzy Osbourne recalled that he then reunited with Eric Clapton at AA meetings in Los Angeles. Admitting that he thought Eric Clapton still hated him, Osbourne stated that he acted as a paranoid person.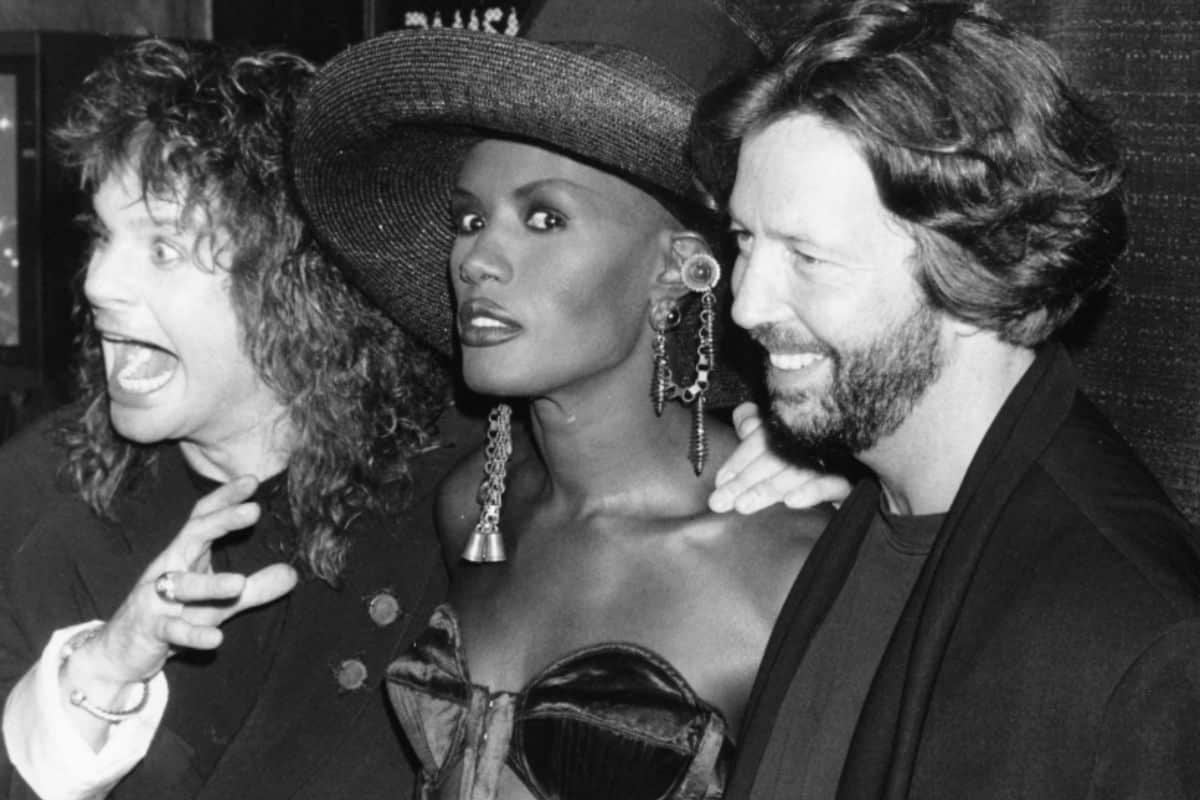 "Then I went to an AA meeting in the valley many years later; it was like 10 years later," he continued. "I turn around in this AA meeting and there at the back was Eric Clapton sitting there. And I'm, like, 'Fucking hell.' I'm thinking, 'He still remembers.' Not thinking of what he's done in the last 10 years. I'm thinking, 'All he's done, he's still thinking how much he hates me.'
"So I'm thinking, 'At the end of the meeting, I'm gonna go out that door. I'm fucking legging this.' I'm thinking, 'He hates me. He's gonna call me the biggest cunt he ever met.'
"So, I'm just going back to cross the road. I'll get in the car and drive off.' A couple weeks later, I go again. There he is again. I'm thinking, 'This fucking guy…' Yeah. I'm paranoid as fuck."
Ozzy Osbourne concluded, saying Eric Clapton is a great guy: "So, I'm just about to cross the road and get in my car and drive off. He goes, 'Ozzy.' I go, 'Here we go.' And he goes, 'Good to see you in the room.' We had a chat and I thought, 'Wow, what a nice guy.'
"The fucking next week, I go to a music stand and that photograph [from the award show] was in the magazine, the first magazine I picked up."
Last month(July), Ozzy Osbourne announced his most-awaited thirteenth studio album, named Patient Number 9. He had also sent a music video for the title track Patient Number 9, which features Jeff Beck. After the release, he mentioned Jeff Beck's skills.
"The song is about a mental institution," Ozzy said. "Having someone like Jeff Beck play on my album is just incredible, a total honor. There's no other guitar player that plays like him and his solo on 'Patient Number 9' is just jaw-dropping."
Tonight(Friday), Ozzy Osbourne will be released the second single, named Degradation Rules, from the upcoming new album, Patient Number 9.