The New Details Of The Long-Awaited Mick Mars Album Revealed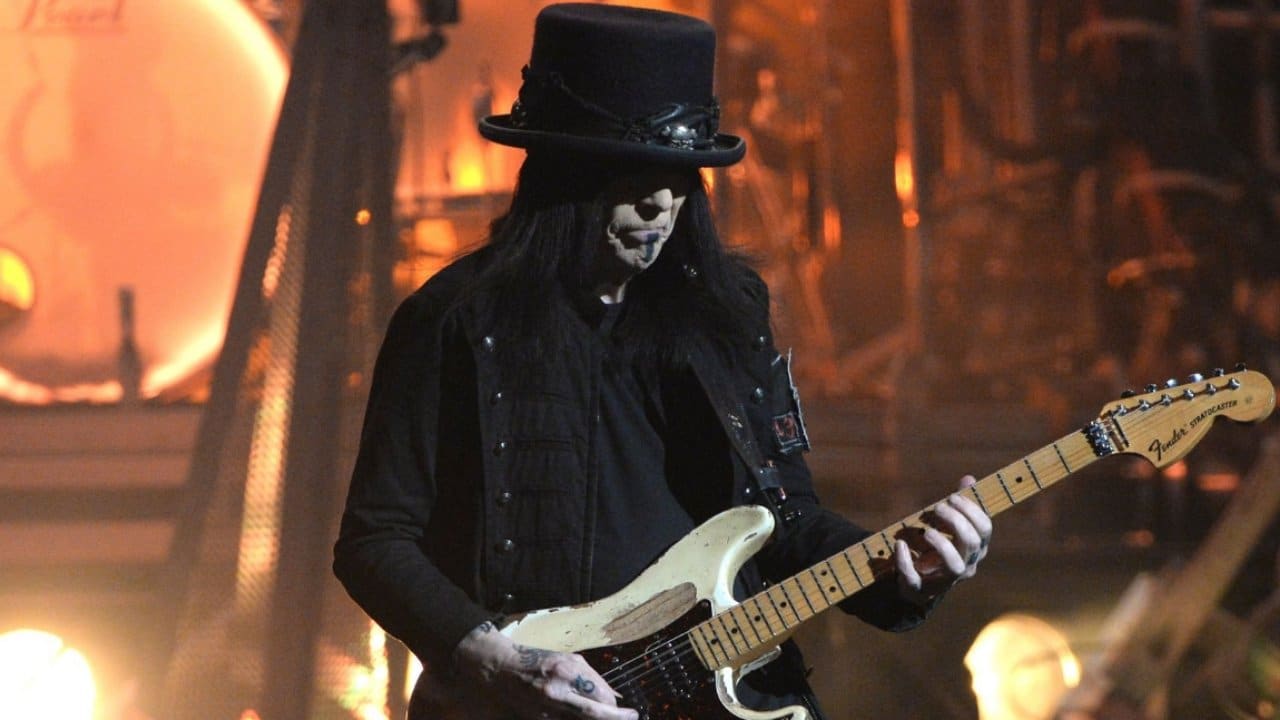 Mötley Crüe guitarist Mick Mars' long-awaited solo album's new details have been revealed by the Winger keyboardist/guitarist Paul Taylor. He said that the album could arrive at the end of 2022.
Mick Mars has been the lead guitarist of his co-founded heavy metal band Mötley Crüe since the band's formation in 1981. His recognition in rock music is due to his unique style and his aggressive and melodic solos. Being one of the most popular guitarists in rock, Mick Mars made Mötley Crüe what they are with his contributions. He is the key member of the band's reaching world success with its nine studio albums and more stuff.
Out of his golden career with Mötley Crüe, Mick Mars has been in the middle of the process of releasing his debut solo album. The album, which has been expected by fans for about 6 years and is very close to being released every year, is still in progress. Day by day, the new details have been shared by musicians who will appear on the album.
It was previously told by John Corabi himself that Mars had asked him to sing a couple of songs on the album. Shortly before Corabi's comments, Korn drummer Ray Luzier had updated his social page to share a photo with Mick Mars himself, confirming he was taking part in the album. Back in 2019, Mick Mars said that the album would be released in April 2020, but there is still no album in the box.
However, recently, the American musician Paul Taylor, known for his tenure with Winger, shared new details about Mick Mars' upcoming and long-awaited debut solo album. Claiming that the album will be released at the end of 2022, Paul confirmed that they did great things with Jacob Bunton for the album.
"That one, I wrote most of the record with Mick and Jacob Bunton, who sang with Steve Adler," he says. "Me and Jacob have written a lot of stuff for TV together.
"I'm really excited to have that come out, and that, I think, is gonna be towards the end of the year."
Paul Discloses Mick Mars' Upcoming Solo Album Will Be 'Heavy And Versatile'
Paul then continued sharing details about Mick Mars' upcoming debut album. Saying that Mick Mars is a great person to work with, Paul admitted that he is so excited about the album. Even though Mick doesn't want anybody to talk about the album, Paul said that he has permission to say that Mick's album will be versatile and heavy.
"Mick is so awesome, and just the endless cool things he comes up with and the palette of sounds," he continued. "There's days I just go, 'Is that guitar? Is that you doing all that?' [It's been] really fun. I'm very excited about that."
"I worked with Mars and Bunton on Mick's solo album for a good year and a half. And Mick doesn't really want me to say too much about it. But he said it's okay just to say it's a heavy record — it's definitely heavy — and it very versatile.
"I feel really lucky that I got to sit and work with him and turn these things into songs. I think it's gonna blow some people away. It's really cool."
Back in November 2021, Ozzy Osbourne bassist Bob Daisley had recalled the time Mötley Crüe tried to get rid of Mick Mars. Saying that Mick Mars was a huge part of the band's sound, Daisley had added that firing him would be like trying to replace Ringo Starr in The Beatles with John Bonham.
"That night, after the show, Mick went on our bus to be with Ozzy [and the rest of his band] and I went on on their [Crue's] bus, so I was the only one of our lot that went on their bus," Daisley said.
"And they were having a meeting. What they were planning on doing was getting rid of Mick and getting another guitarist in.
"And they asked me for my opinion. So I said, 'Well, if you want my opinion, for what it's worth, I would say do not try to fix something that's not broken.' I said, 'I've seen it before, with [original Ozzy drummer] Lee Kerslake in the Blizzard of Ozz.' I said, 'You've got chemistry there, you've got a functioning unit. Mick Mars is part of that. Don't fuck it up. That's my opinion. Just don't do it.'
"And I think I saved Mick's neck that night 'cause they were getting serious about getting someone else.
"Mick was good for the band – he was part of the sound, part of the delivery of what they did. It would be like trying to replace Ringo in The Beatles with John Bonham or Ginger Baker or somebody really, really technically brilliant.
"But it just wouldn't work. So I said, 'Leave it as it is. It's not broken. Stop trying to fix it.' So they left it alone and it worked out.
"Mick, I think he was a few years older than them. And you wouldn't call Mick a virtuoso, a guitar hero, but he was great for the band."