Chad Smith Details New Ozzy Osbourne Album: "We Tried To Get Jimmy Page"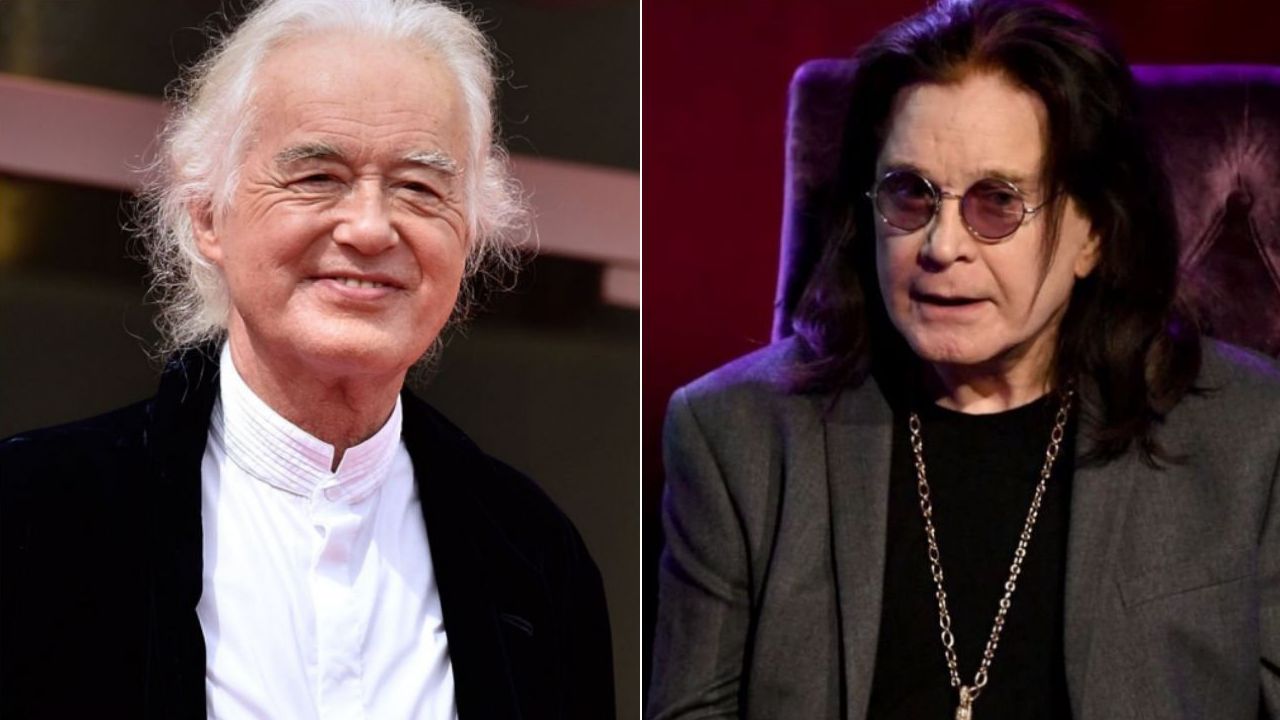 Red Hot Chili Peppers drummer Chad Smith, who appeared on the twelfth Ozzy Osbourne album, Ordinary Man, has shared new details about Ozzy Osbourne's upcoming solo studio album and excited their fans.
Ozzy Osbourne achieved international fame for being the lead vocalist of his co-founded heavy metal band Black Sabbath. Debuted in 1970 with the band's self-titled effort, Osbourne had released ten studio albums throughout his musical career with the band. 2013's 13 marks his latest effort as a member of Sabbath, Osbourne has appeared on ten of nineteen albums of the band.
Unleashed his 5-time platinum-certified debut solo studio album in 1980, titled Blizzard of Ozz, Ozzy Osbourne has 12 solo studio albums at press time. He released his latest album, Ordinary Man, in 2020, which featured Robert Trujillo, Duff McKagan, Slash, Post Malone, Travis Scott, and many more musicians. Since the late '70s, Ozzy Osbourne has been growing up to his solo catalog.
On October 1, Ozzy Osbourne had confirmed that he has been working with Jeff Beck, Eric Clapton, Tony Iommi, and Zakk Wylde on his upcoming album. Detailing the content of the album, Osbourne had said that Clapton did a great solo. He also admitted that it would be similar in tone to his latest album Ordinary Man.
However, recently, Red Hot Chili Peppers drummer Chad Smith has talked about upcoming Ozzy Osbourne album that was expected to be released in 2022. Saying that the album is getting mastered soon, Smith mentioned Robert Trujillo, Duff McKagan, and Andrew Watt's works.
"We made another, and it's getting mastered tomorrow," Smith says. "We've got Robert Trujillo playing on some songs, who's been in Ozzy's band. Duff's on a couple again. Me and Andrew [Watt] are doing it."
Chad Smith Claims Ozzy Osbourne Tried To Get Jimmy Page To His Upcoming Album
In the continuation of his words, Smith sent some new details about the upcoming album of Ozzy Osbourne. Touching on Tony Iommi and Eric Clapton's works, Smith claimed that Ozzy Osbourne tried to get Led Zeppelin's Jimmy Page to the album. He also gave two new names and said the new Ozzy Osbourne album to feature Pearl Jam's Mike McCready and Queens Of The Stone Age's Josh Homme.
"Tony Iommi and Ozzy have never collaborated outside of Black Sabbath," he continues. "Tony sent us a bunch of riffs and we took what we thought was the best of 'em, which was fucking great. So Andy's on the bass doing fucking great — the bass on the song is amazing.
"And Tony sent us the riffs — files; he's in England — and we played to it. It's fucking got everything. It's got all the stuff that you would want. Ozzy loves it. And so he's on that track.
"Then Eric Clapton plays a fucking wah-wah Cream-type solo. We're, like, 'Eric, can you solo on this song? Wah-wah, please. Eric, what do you think about this, with the wah-wah?' Because that's his fucking thing. And so he's soloing all over this other track.
"Then Jeff Beck is on two songs. We tried to get Jimmy Page, we tried to get the holy trinity, but I don't think Page plays anymore too much, unfortunately. But Mike McCready's on a track. Josh Homme, my neighbor from Queens, solos on a track.
"And then Zakk Wylde is on the record as well, all over it. So it's like if you're a guitar player, [it's] pretty fucking good."
Back in May 2021, Ozzy Osbourne had said that he had many great and strong songs for his upcoming album. According to him, the album has a song called Patient Number Nine, which was written by himself and his wife Sharon.
"Some interesting people are gonna be on the album, which I can't really disclose," he said.
"[Andrew] goes in with a band. He gets some things going, and I'll go, 'Yeah, I like that,' 'No, I don't like that,' 'That's okay.' We've got, like, 13, 14 really strong songs.
"[And] of course, I get excited," Ozzy states. "It's something that's creative that I can get my head around. When I get something really special, I go, 'Yes, this is a winner.' There's one [song] called 'Patient Number Nine'. It's one we wrote about Sharon and I."
[via Blabbermouth]