Brian May Misses Taylor Hawkins' Phone Calls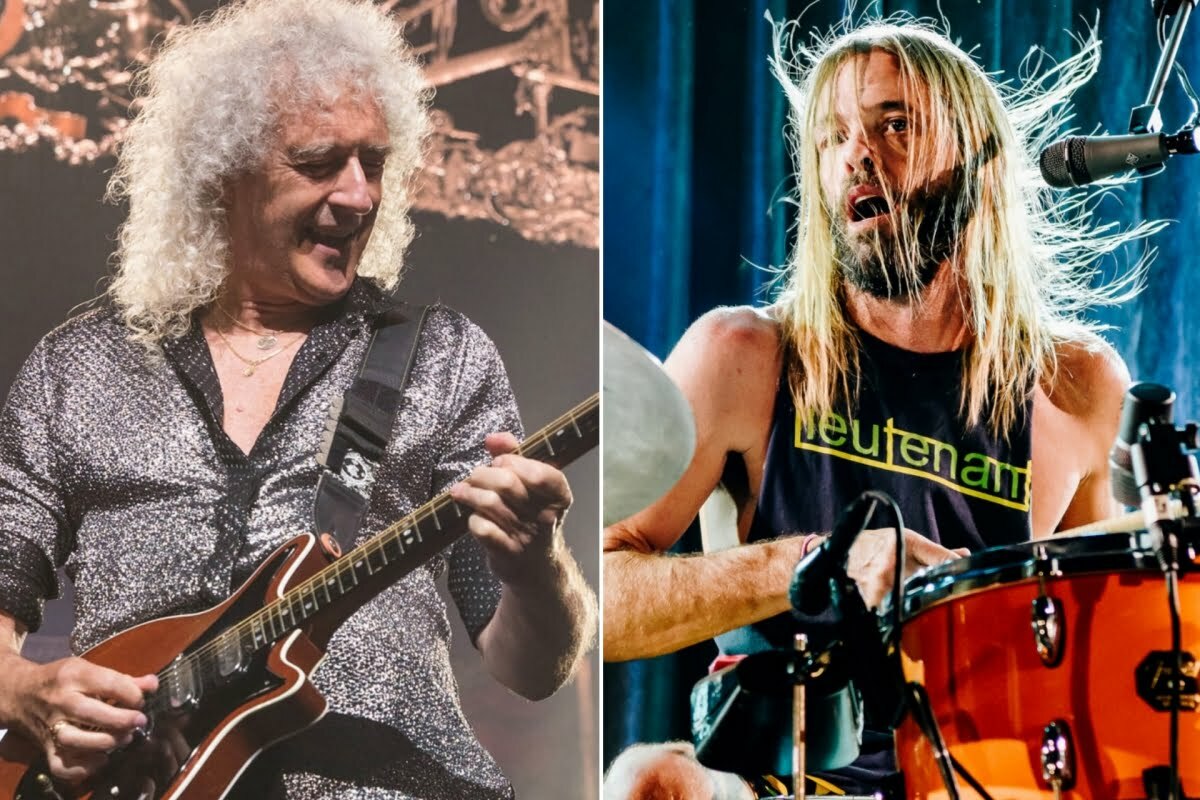 Queen guitarist Brian May paid tribute to his close friend and talented drummer, Taylor Hawkins, admitting he misses getting called by him.
On March 25, 2022, Taylor Hawkins was found dead in a hotel room at the Casa Medina in Bogota, where he and his bandmates in Foo Fighters were preparing to rock their fans. Shortly after his death, the Office Of The Attorney General Of Colombia announced that there were 10 types of substances alongside Taylor Hawkins' body, including marijuana, antidepressants, opioids, and benzodiazepine.
When the drummer passed away, Brian May was one of those musicians who was deeply devastated. He first paid tribute to the musician by saying that "Hawkins knew more about Queen" than he did. He once revealed Taylor Hawkins was much "cooler than Queen was." Also, according to Brian May, Taylor Hawkins was "the most vociferous and devoted Queen fan in the world."
However, during his recent appearance on Variety, Brian May once again mourned his close friend Taylor Hawkins. There was a special connection between them; even Hawkins would call Brian in the middle of the night to tell something to him. So, when the interviewer mentioned Taylor Hawkins tribute concerts took place this past September, the guitarist agreed that it was a great way to pay tribute to the late drummer.
"They feel like family to Roger and I, and Taylor Hawkins was the link – the boy who would always ring me up at 3 a.m. in the morning," Brian admits. "I miss that call. Always full of enthusiasm. 'Hey Brian, you should come over and jam.'"
He then concluded: "Of all people to be taken too young, he is the most sadly missed."
Elsewhere in the interview, the 75-year-old guitarist talked about his future plans, saying: "I'm working on the 'Star Fleet' box set, which is No. 3 in the Brian May Gold Series, and probably to be released halfway into next year."