James Hetfield Reveals The Important Thing Metallica Is Very Fearful Of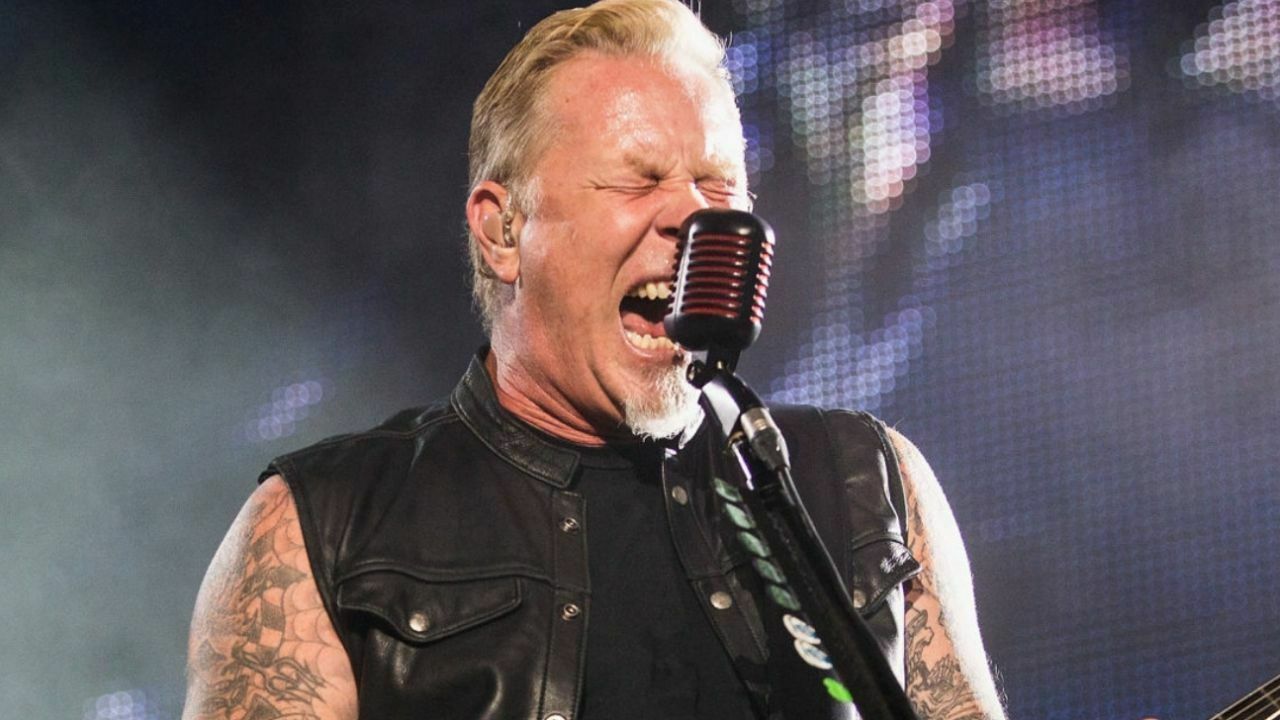 Metallica frontman James Hetfield has discussed his band's 30-year success of self-titled fifth studio album, The Black Album, and revealed the important thing his band Metallica is very fearful of.
James Hetfield is the co-founder, singer, and guitarist of the nine-time Grammy Award-winner heavy metal band Metallica for four decades. At press time, Hetfield had released ten studio albums, three live albums, four extended plays and 24 singles throughout his career with Metallica.
With its September 10 reissue release, The Blacklist Album, Metallica has been celebrating his self-titled record's 30th-anniversary. In the album, they had collaborated with many famous musicians, including Corey Taylor, Miley Cyrus, J Balvin, The Hu, Elton John, Ghost, and many more.
Recently, James Hetfield has revealed his honest opinion on Metallica's Black Album while interviewing with The Guardian. Saying that they've been overachievers, he added that it's a very big thing that to celebrate an album's 30th-year.
"Thirty years of the Black Album, it's a pretty big year," he said. "We're overachievers and we're perfectionists."
James Hetfield Reveals The Thing Metallica Is Fearful Of
James Hetfield has also mentioned the important thing that Metallica is very fearful of over the years. He later touched on the band's …And Justice For All album and said there were very long songs.
"We think outside the box and we try to be the first at things," he continues. "There's no nostalgia driving this band – we used to be very fearful of it…
"There was a lot of ego and showing off on [1988's] […And] Justice [for All].'
"Going out and playing 'Justice' live, the songs were eight, nine, 10 minutes long."
Hetfield Focuses On Nothing Else Matters
Elsewhere in the interview, James Hetfield has focused on the band's very beloved song Nothing Else Matters. Previously revealing a life-changing experience about Nothing Else Matters, James Hetfield, who had cried when Elton John made emotional comments about the song, explained how he wrote the song.
"It was something I'd been messing with after shows – when it was dark and the crowds were gone," Hetfield said. "It was like, 'The rest of the guys are gonna laugh at this. Maybe it's not Metallica – maybe it's too vulnerable.'
"I was probably bored of the conversation. [Laughs] That was the beginning of, 'It's OK.' Any feeling you experience as a human, you should be able to write and talk about it.
"It's written vaguely enough – 'So close no matter how far' – that it can mean anything.
"It's a wedding song and the Hells Angels have used it in their documentaries."