Scott Ian Shares Opinion On Zakk Wylde And Charlie Benante's Roles On Pantera Reunion Shows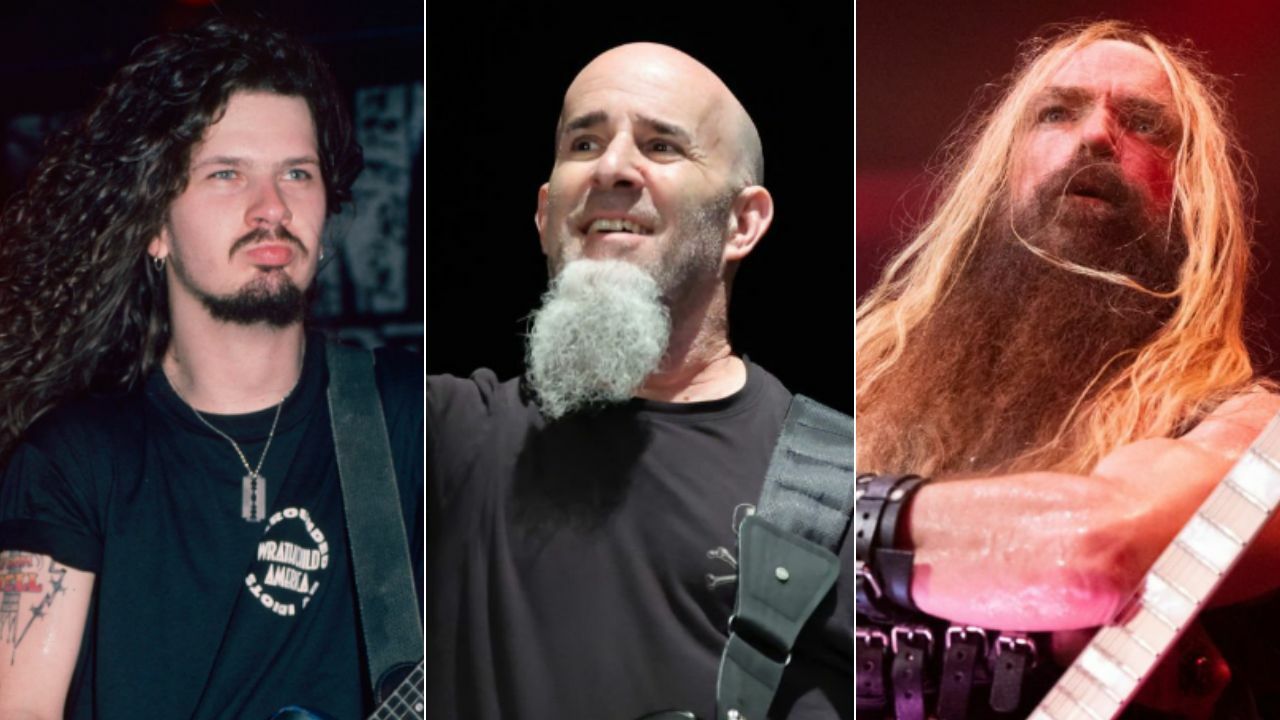 Scott Ian made an exception! Discussions about the new lineup have been ongoing since Pantera officially announced that they will hold a reunion tour in 2023.
As you know, last July, Pantera made an official announcement about getting reunited for several dates, which would make their fans happy. However, after the announcement, some rumors leaked that said Zakk Wylde and Charlie Benante would replace the Abbot brothers for the reunion shows.
Although some fans may look at these names with skeptical eyes, Anthrax guitarist Scott Ian has no doubts. According to Ian, Zakk Wylde is the right person to carry the flag. He also talked about Pantera's new lineup and more in a new interview with Primordial Radio.
"Oh, man," he says (via Blabbermouth). "You know what? The two of those dudes [Zakk and Darrell], they were as thick as thieves, those two guys. They were so close, there was definitely a bond… I won't go as far as to say… Look, obviously, Darrell and Vinnie were brothers. Zakk was probably as close as you could get to actually having a blood relation to Darrell. Those two dudes were, like I said, thick as thieves, man.
"As long as I knew Darrell, and I hate to ever say, 'I knew the guy and this is what he would want — I feel a little uncomfortable ever doing anything like that — but in this situation, I feel like I would make an exception because I would truly think Darrell, based on my many, many, many, many conversations over the years with him, would have definitely said, 'If I ain't here, you've gotta get Zakk up there to fucking fly the flag. It just sounds like something Darrell would have said. So, yeah, I think Zakk is — he's the guy; he is the guy.
Scott Ian Thinks This Tour 'Will Be A Pantera Tribute Tour'
Another topic of discussion is whether the tour will be a reunion or a tribute tour. Although many opinions have been expressed on this topic on social media, Ian says this will be a tribute tour.
"And I think the other thing… Not to get too much into the weeds on this, 'cause I know there's a lot of people out there with a lot of opinions," he reveals. "That's how it is — because of the Internet, everybody gets to put their opinion out there.
"There's no editors anymore — it's just opinions. So if you want my opinion, this is a tribute, and that's what it is meant to be. This is a tribute to one of the best bands in the history of heavy metal. It's a tribute that also happens to have two of the bandmembers in it, along with two guys who, I don't think there's anyone better to be able to pay tribute to Pantera than Zakk and Charlie."