Brian May Pays Tribute To Taylor Hawkins: "He Knew More About Queen Than We Did"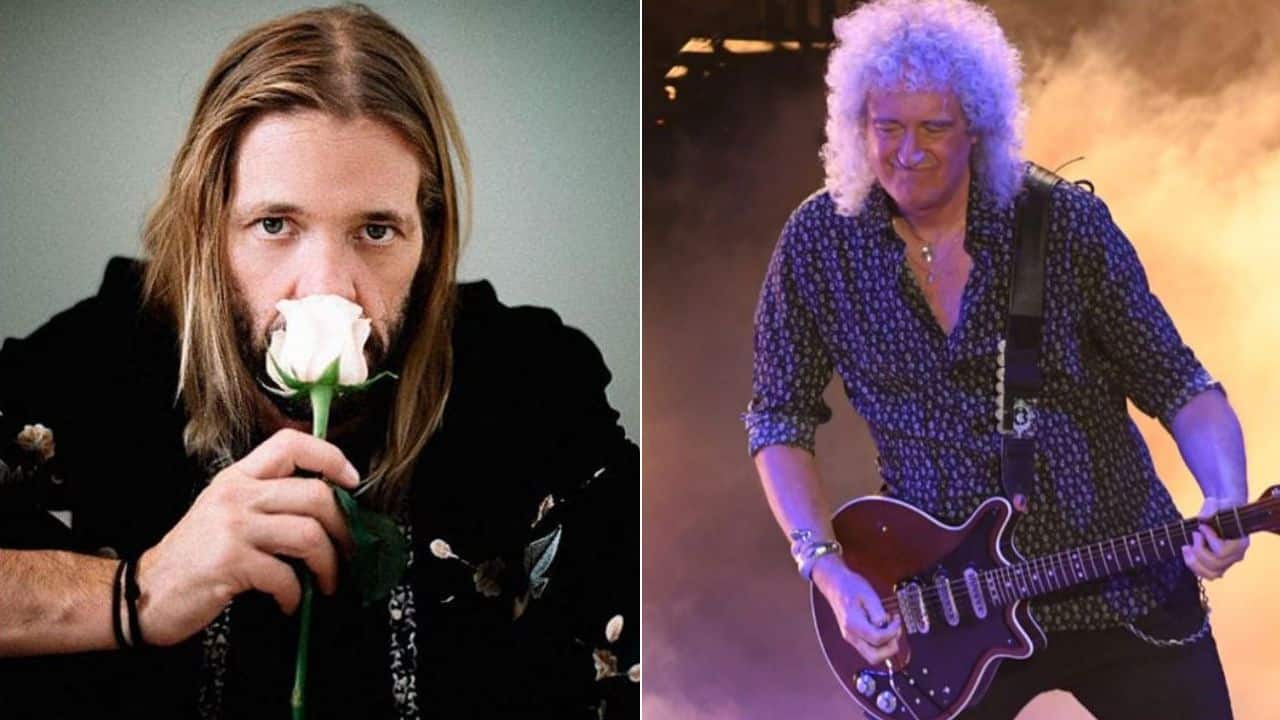 Queen legend Brian May once again paid his tribute to the late Foo Fighters drummer Taylor Hawkins and admitted that he was shocked when he realized that Hawkins knew more about his band Queen than he did.
Being one of the person of the biggest rock band in the world, Queen, Brian May gained international fame as a member of them. He has been the lead guitarist, songwriter and co-founder of Queen since their early years. Over 60 years career with them, May contributed to the band's huge hits, including We Will Rock You, The Show Must Go On, Flash, Hammer To Fall, I Want It All, and Who Wants To Live Forever.
Out of Queen, Brian May has tried to make remarkable things as a solo musician. Debuted in 1992 with his Back To The Light, Brian May released his second solo studio album in 1998, named Another World, which featured Taylor Hawkins on Cyborg song. He also collaborated with great artists such as Kerry Ellis, Fight Finger Death Punch, Brantley Gilbert, and Fito Paez.
Over the years, as he has been one of the nicest people in the rock community, Brian May get a lot of friends in the community. One of those special connections he created was Taylor Hawkins, who passed away on March 22, 2022, in a hotel room in Bogota, Colombia. After Hawkins' passing was announced, Brian May was devastated deeply and mourned his friend via his official Instagram. It was hard to accept that the person he played side by side on his song Cyborg had passed away.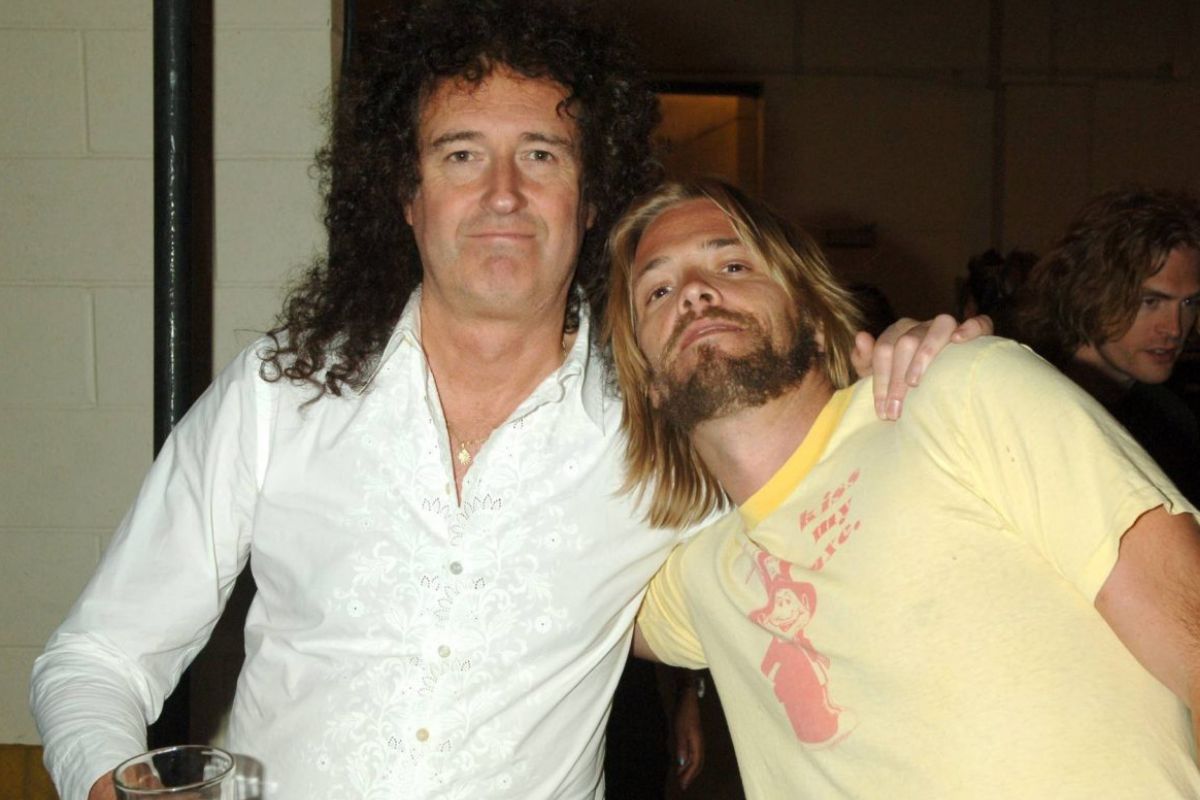 Brian May once again sent his respect for Taylor Hawkins during his recent appearance on SiriusXM's Debatable. Touching on Taylor Hawkins and Queen drummer Roger Taylor's friendship, Brian revealed that Hawkins knew more about Queen than the band's members did.
"[We] instantly bonded, Taylor became very close to Roger and Roger's son, Rufus, who very much follows in Taylor's footsteps — he's a wonderful drummer," Brian reveals.
"We [instantly] bonded because Taylor [Hawkins] and Pat Smear were the most informed Queen fans. They knew more about us than we did. We were just shocked to find out how much they felt about us."
Brian May Adds 'Taylor Hawkins Was The Best Publicist For Queen Ever'
In the continuation of his words, Brian May thought that Taylor Hawkins was the best publicist for the rock band Queen. He confirmed that losing Taylor Hawkins felt incredibly bad. May also said that he loved him so much, even though he wasn't from his generation.
"Taylor Hawkins was the best publicist for Queen ever," May adds. "He's been so good for our image! Where he kind of regarded us as cool, which at the time, a lot of people didn't.
"He wasn't even my generation. I think of him as a boy, the same as I saw George Michael as a boy; to lose them feels all wrong. It makes you feel so frustrated. It makes you feel like you want to negotiate with death.
"It makes you feel like if you looked at it enough, if you talk about it enough, if you analyze it enough, then maybe you can bring him back, but of course, that's just not the way it all works."
Back in September 2021, Brian May had mourned his late bandmate and closest friend, Freddie Mercury, and said that Freddie Mercury behaved as if he was Robert Plant. According to May, Freddie was kind of a different level musician.
"Well, you see, Freddie is different levels too because on one level, yes, he was always a rockstar, he was singing in Kensington Market, going around and calling anyone he met, just generally being a flower, a very confident," Brian said.
"He behaved as if he was Robert Plant at the time and nobody minded him because he just had that aura about him. But underneath it – no – massive insecurity, massive shyness, right to the end.
"He had a very private side to him. He faced up to his insecurities by building himself in the way he wanted to be. He's a very self-made creature. If you peeled up all the layers of the onion, you would find a lot of complexity, a lot of which he denied, which is smart."