Alice In Chains' Jerry Cantrell Praises Metallica: "They're The Highest Flag On The Mountain Of Rock"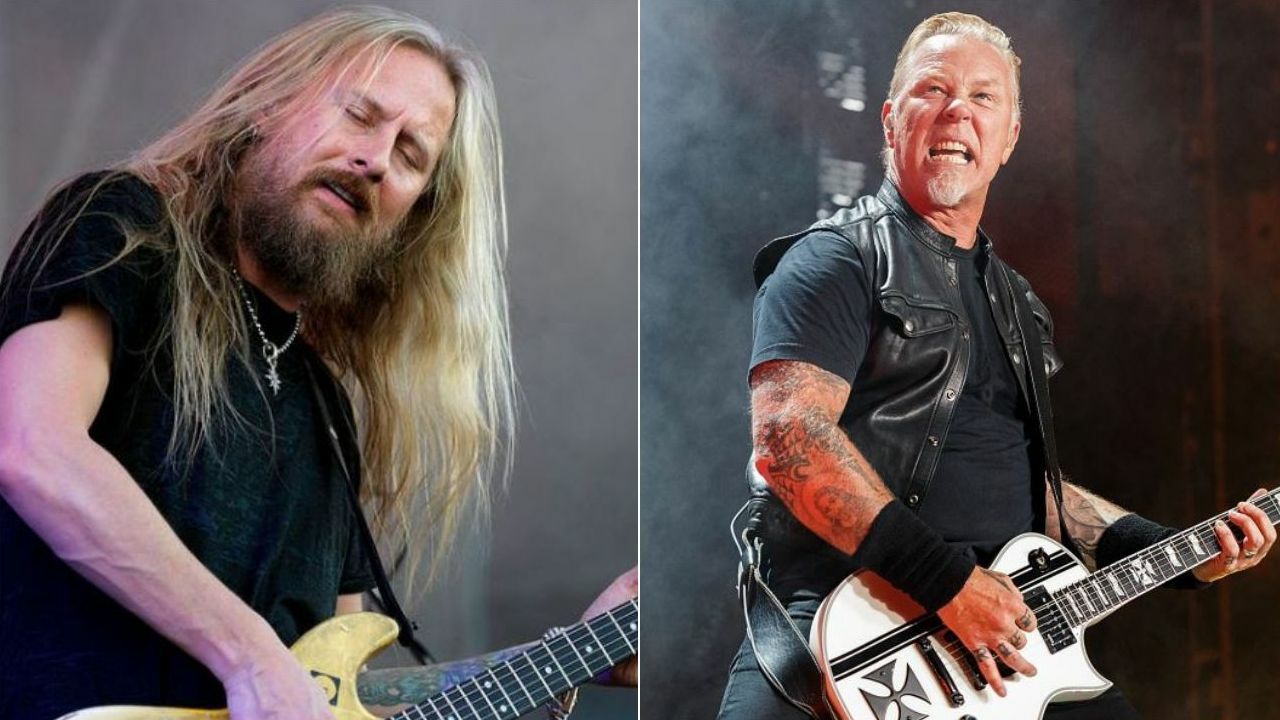 Alice in Chains guitarist/singer Jerry Cantrell has sent praising words for the Grammy Award-winner heavy metal band Metallica while speaking about the band's fifth studio album, The Black Album.
Formed in 1981, Metallica is a heavy metal band that released 10 studio albums, 10 video albums, 42 music videos, 43 singles, 8 live albums, 3 box sets, and many more things during its ongoing career. The band has been continuing to be an influence for new artists with their successful works.
Selling more than 125 million albums worldwide, Metallica has been celebrating its self-titled Black Album's 30th-anniversary since October 10. For the anniversary of the album, they had released The Blacklist Album and worked with 53 massive artists such as Elton John, Miley Cyrus, J Balvin, Ghost, Corey Taylor, The Hu, Weezer, St. Vincent, Diet Cig, Jon Pardi, and more.
In a recent interview with Guitar World, Jerry Cantrell has discussed Metallica's undeniable success. Sending praising words for the band, Cantrell said about Metallica that they're one of the bands he's always admired. He also remembered his first reaction to his favorite song, Sad But True, and remembered a rarely-known memory.
"I was sitting in a car with Lars when he first played that shit to me – because you'd always show your friends and rock out to new riffs in the car," he says.
"The first thing I heard was 'Sad But True' and I was like, 'Fuck, man… this is unbelievable!'
"They are a band that have the fury and the control and they are able to release the power at key moments. That's what made them one of the bands I've always admired. I'm lucky to be able to call all of those guys my dear friends."
Cantrell Says Metallica Is The Highest Flag On The Mountain Of Rock
Later then, Cantrell continued by saying sending more praising words for the band. This time, the guitarist touched on the band's live shows. Saying that …And Justice For All was a great tour, Cantrell added that Metallica is the highest flag on the mountain of rock.
"On top of the music part of it, their live shows were insane," he adds. "Just being that band is enough but when you see them thrown on stage, plugged into a PA and letting it rip, they definitely left everyone satisfied.
"And then there was the whole theatrical aspect of the shows they were putting on… fuck, man!
"Every tour had its own special thing, like when they did '…And Justice For All' with the stage falling apart.
"And then they started doing the whole in-the-round thing. Even if you forget about the genre and the band for a second, they've been at the very forefront of putting on epic shows.
"That's what you shoot for, I guess. That's what makes them the highest flag on the mountain of rock."
Elsewhere in the interview, the guitarist revealed his favorite Metallica riff from The Black Album and said the album was bigger than heavy metal.
"I guess it would be the riff to 'Sad But True,' which is pretty fuckin' sick," Cantrell picks. "That whole record is like a perfect record, though. You're lucky enough if you make one of those in your career, and they made about five, you know?
"This record was bigger than heavy metal. It put them into the stratosphere of the most successful bands in the world and broke the ceiling of how far a metal group could go. It's admirable.
"The artistic risk and sense of growth are what makes it a perfect record. This is why I can't say 'Sad But True' is any more meaningful to me than 'Sandman' or 'The Unforgiven' or 'Nothing Else Matters' or 'Wherever I May Roam.'"