Rob Halford Reveals A Heartbreaking Letter That Led Him To Return To Judas Priest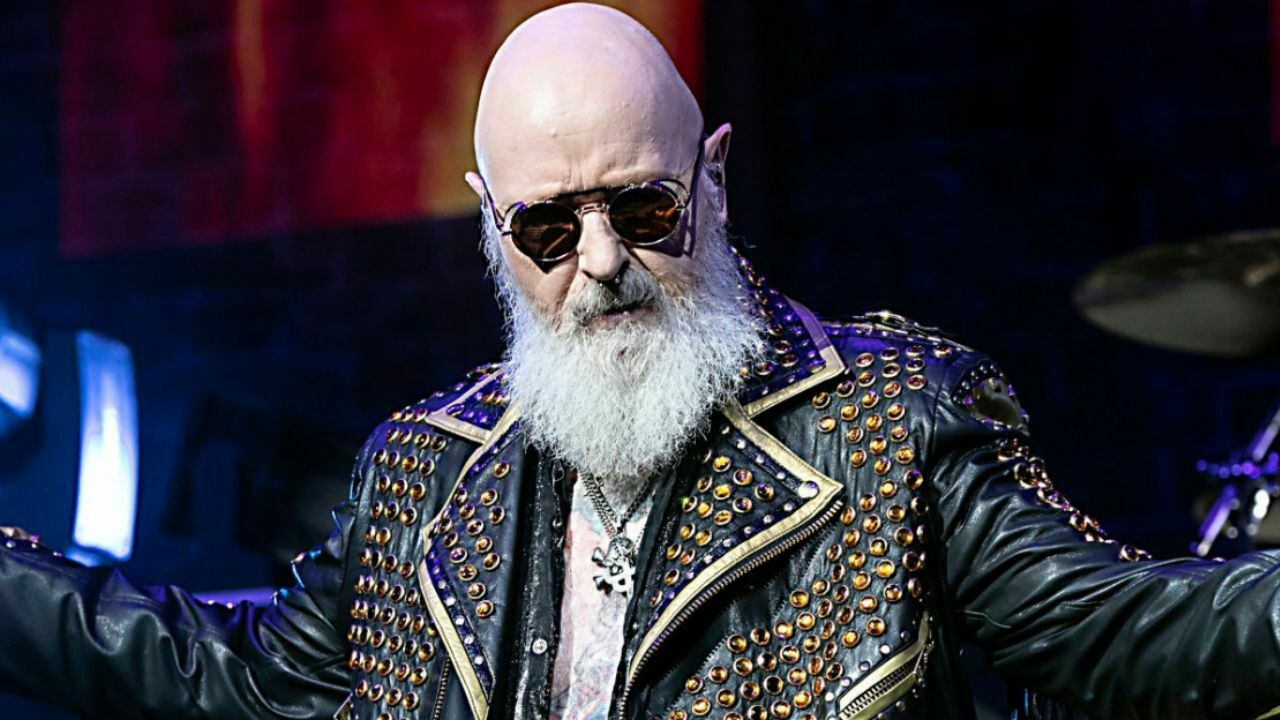 In a new interview with Metal Hammer, Judas Priest singer Rob Halford revealed a heartbreaking letter that led him to return to the band when he parted ways with them in 1992.
Rob Halford is the lead vocalist of the heavy metal band Judas Priest formed in 1969. He first joined the band four years later they were formed, in 1973, until his departure in 1992. Later then, Halford had formed a band called Fight. But in 2003, he rejoined the band and still rocks the stage for fans.
During his ongoing career with Judas Priest, Rob Halford released twenty studio albums. Releasing his debut with the band in 1974, titled Rocka Rolla, Halford's latest Priest album was Firepower, which is the band's latest album and was released in 2018.
However, in his recent conversation with Metal Hammer, Halford has opened up how he rejoined the band in 2003. Revealing that he felt he never parted ways with the band, Halford admitted that he wrote a letter for his former band Priest when he realized he missed the band.
"I don't remember the first show back with Priest, I am sure you can find it, I'll have to go on the internet and find out, but whenever it was, it felt perfectly natural and normal to be in that spot again," Halford says. "Felt as though I'd never been away.
"I was living in San Diego at the time, and I really missed the band.
"So, I went to a coffee shop, and, people don't write letters anymore, it's all emails, but I went into the coffee shop and bought a cup of coffee, sat outside with some blue paper and a blue envelope and poured my heart out into what was six, seven or eight pages of where I was at and what I was feeling. How much I missed the band, you know."
Halford Adds That Letter Led Him To Return To Judas Priest
Rob Halford also revealed that that letter was the key to his return to the band. Repeating how much he missed Judas Priest, Rob Halford expressed that he poured his heart and soul into the letter he wrote for Priest and the guys.
"It was a really intimate and personal letter," Halford continued. "So, I sent that off to Trinifold, our management people, and just let it go.
"I just thought 'Let's see what happens', but at least I had got it out of my soul, out of my system.
"It's really damaging if you hold things in, it's damaging to your mental health, you've got to find a way to bring those things out, so I poured my heart and soul into this letter.
"In found out later that this was all part of the journey back, because the guys all read the letter and they said 'Let's do it.'"
Back in this past August, former Judas Priest guitarist K.K. Downing had said that he was the guy who brought Rob Halford into the band.
"When all is said and done, Rob knows I was the guy that brought him back into Priest," he said.
"Glenn [Tipton, guitar] wasn't happy about it, and I understood that because after he left Rob said a few things about the band – a lot more than I ever did.
"Given a choice, I think Rob would have had me back in the band. We had fought so many battles together and traveled so many miles."
Back in July 2021, Halford had explained why he never uses curse words in any of his songs. According to Halford, music and art should not be censored.
"I love to swear, but I use it in a way; I use it in an expressive way – getting your emotions out," the musician comments. "But I don't really think that it has much of a place in our world – in Priest.
"I mean, I see and hear it a lot in certain types of music, and, hey, that's your thing; it's your choice."
"Music and all art should not be censored. Once you start censoring art, it multiplies and it becomes a very dangerous thing to do.
"Again, it's all about choice. If you don't like something, don't listen to it. If it's something on the TV that's making you angry, change the channel. If [there's] something that makes you angry on social media, go somewhere else.
"But for me to use explicit language in a Priest song, I don't think I've found the moment yet."