Alice In Chains' Jerry Cantrell On Metallica's Black Album: "This Record Was Bigger Than Heavy Metal"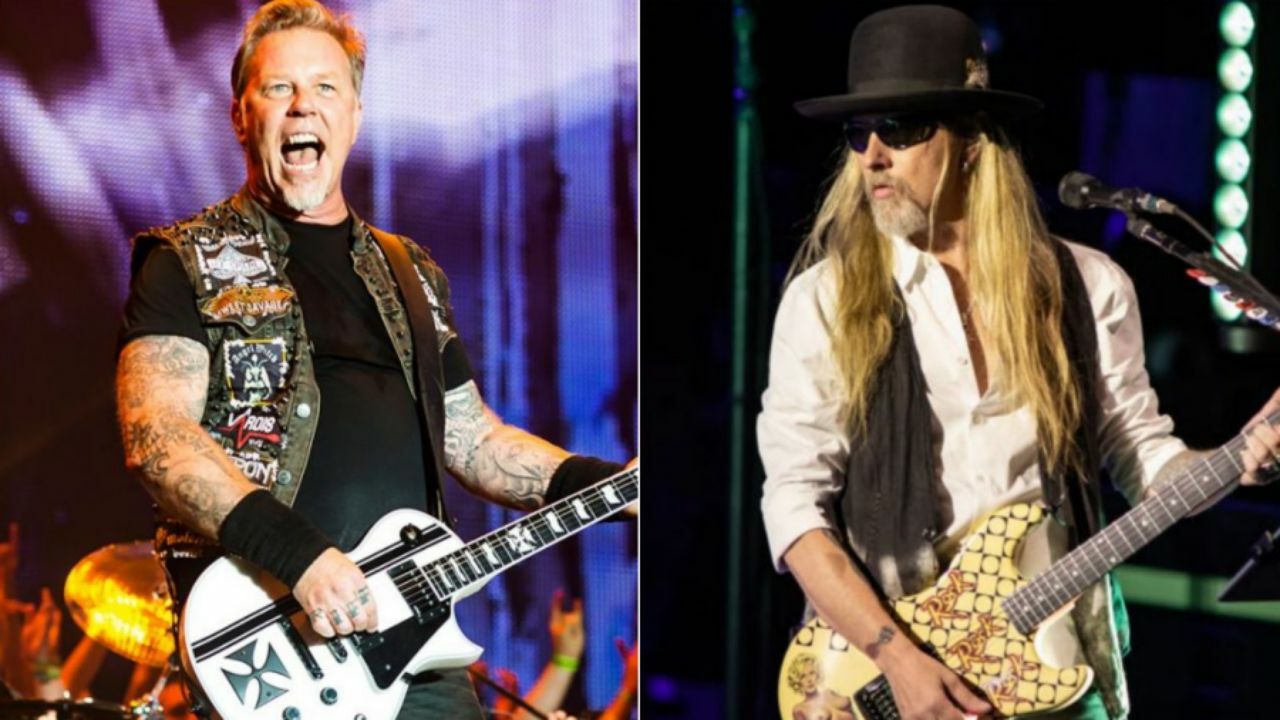 Alice In Chains singer/guitarist Jerry Cantrell has sent praising words for Metallica, the band's self-titled fifth studio album, The Black Album, and the band's rhythm guitarist and lead vocalist James Hetfield.
Metallica is a heavy metal band that was formed in Los Angeles in 1981. Throughout its career in the community, Metallica released 10 studio albums, 10 video albums, 42 music videos, 43 singles, 8 live albums, 3 box sets, and many more things. The band has been continuing to be an influence with their works for new artists.
Selling more than 125 million albums worldwide, Metallica has been celebrating its self-titled Black Album's 30th-anniversary since October 10. For the anniversary of the album, Metallica had released The Blacklist Album and worked with 53 massive artists in the reissue, including Elton John, Miley Cyrus, J Balvin, Ghost, Corey Taylor, and more.
However, Cantrell has made a recent appearance on Guitar World to talk about Metallica and the band's self-titled The Black Album. Opening up about his honest opinion on Metallica and The Black Album, the musician has touched on his favorite Sad But True moment. He also said the self-titled Metallica album is bigger than heavy metal.
"I guess it would be the riff to 'Sad But True,' which is pretty fuckin' sick," he says. "That whole record is like a perfect record, though. You're lucky enough if you make one of those in your career, and they made about five, you know?
"This record was bigger than heavy metal. It put them into the stratosphere of the most successful bands in the world and broke the ceiling of how far a metal group could go. It's admirable.
"The artistic risk and sense of growth are what makes it a perfect record. This is why I can't say 'Sad But True' is any more meaningful to me than 'Sandman' or 'The Unforgiven' or 'Nothing Else Matters' or 'Wherever I May Roam.'"
Cantrell Says Each Metallica Songs Are Perfect
When the musician has continued to praise Metallica and The Black Album, he said that each Metallica songs are perfect. He exampled his words and said The Unforgiven is so iconic.
"I could go on; every one of those songs is perfect," he continues. "'The Unforgiven' is an amazing piece too; it's like what would happen if Ennio Morricone wrote a metal tune. That's what it is, fuckin' badass!"
Before he concluded his words, Jerry has sent his respect and praising words for the band's singer James Hetfield by touching on his favorite Metallica track, Sad But True.
But, back to 'Sad But True.' Hetfield's right hand is something else. There's nobody else that has that, he has the best picking hand in rock. The precision and power of his playing are otherworldly."