Mötley Crüe's Nikki Sixx Says Standing On Stage Tired With A Beer Belly Is Irresponsible Behavior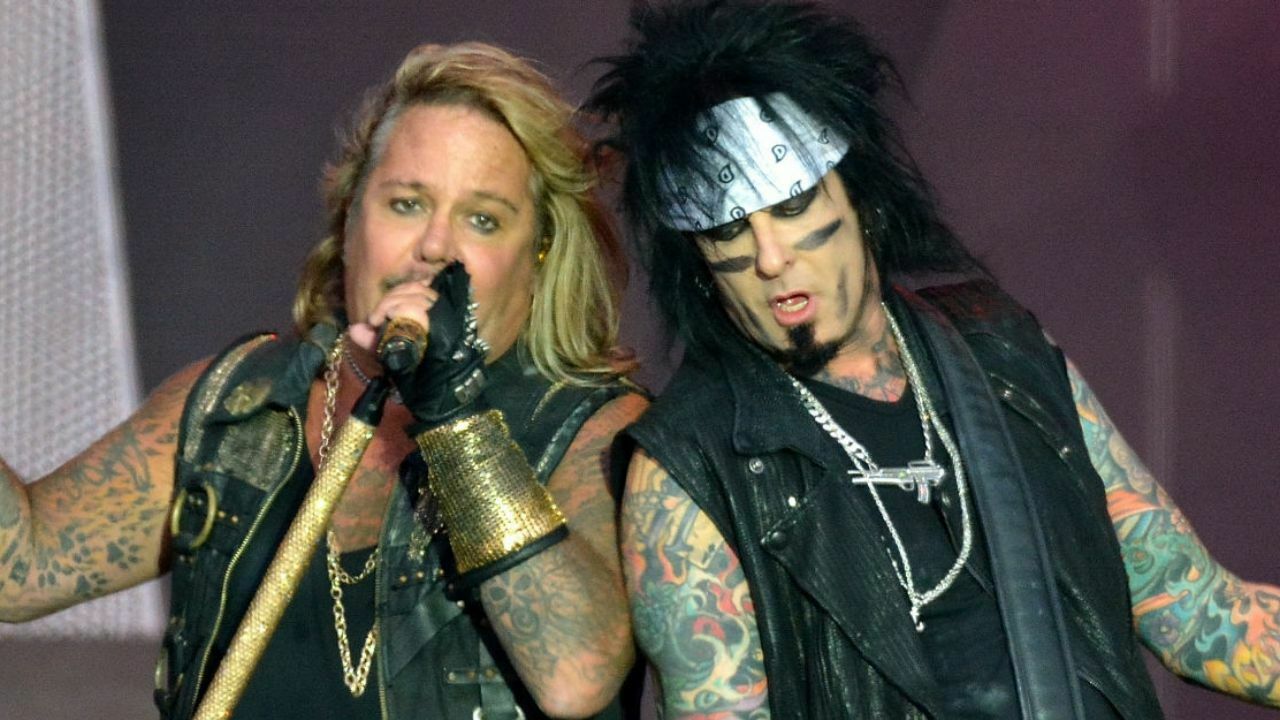 In a new interview with Fresh N' Lean, Mötley Crüe bassist Nikki Sixx has opened up about the current state of his body shape and said that standing on stage tired with a beer belly is irresponsible behavior for artists.
Nikki Sixx is known for his bass career with his co-founded heavy metal band Mötley Crüe, which is a band that was firstly activated from 1981 to 2015 and later then announced its reunion in 2015. Debuted in 1981 with Too Fast For Love, Nikki Sixx appeared in the entire albums of Mötley Crüe. The band's final album was released in 2008 and was titled Saints Of Los Angeles.
On the other hand, Vince Neil, who broke his ribs during a recent live performance, has been criticized harshly by Mötley Crüe fans due to his overweight causes to low performance. Also, after the band announced its reunion at the time, the band's manager had admitted that some band members were joined by nutritionists and personal trainers to get in shape for Stadium Tour.
Previously discussed the possibility of a new Mötley Crüe album, the 62-year-old musician now talked about his current nutrition and his intense training regimen. Saying that health and exercise have become a big part of his life, he recalled the time he was drinking a lot of alcohol around the band's Shout At The Devil album.
"My family is naturally, a lot of them, overweight," he says. "I'm 195 pounds [and] six [feet] one [inch tall]. When I go into full cardio and light, medium weight, I'll go down to about 185, but actually put a little bit of weight on. So I have to work really hard.
"My body wants to go 200 — it wants to do that. And it's not necessarily for vanity reasons — I just don't operate well; the machinery doesn't operate well; I don't think good; I don't sleep good. So health and exercise has become such a part of my life.
"I think back, even around 'Shout At The Devil', I was drinking a lot of whisky back then, but I remember trying to get into sort of workout, training things to get ready for the tour. 'Cause it takes it out of you onstage."
Nikki Sixx Adds It's Irresponsible To Standing With A Beer Belly On Stage
In the continuation of his words, Nikki told some words might be criticized from people. Mentioning that it's irresponsible to go up on stage tired with a beer belly, Nikki said that exercise has been a huge part of his life.
"People come from everywhere to come see you play, and you just stand up there all tired with a beer belly," Nikki reveals. "I mean, that's irresponsible. There's a million other bands that would like to have your job.
"It [exercise and health] has been a part of my life a lot. And now I try to eat right and try to get enough sleep.
"I try to keep an eye on all that stuff for my energy, because I'm constantly wanting to create stuff and then I'm gonna go on tour. So you can't go too far down the rabbit hole. I've gotta stay on top of it or it directly affects everything.
"And you have a two-year-old [child], you get to the end of your day, and whether writing songs or doing interviews or being at work, and this little person needs your time, and I have four older children, and they need their time with their dad, and [spending] time with my wife and friends, you can't run out of energy.
"So the working out and the fuel is super important."