Zakk Wylde Recalls His Rarely-Known Funny Moments With Ozzy Osbourne: "I Remember I Crapped My Pants"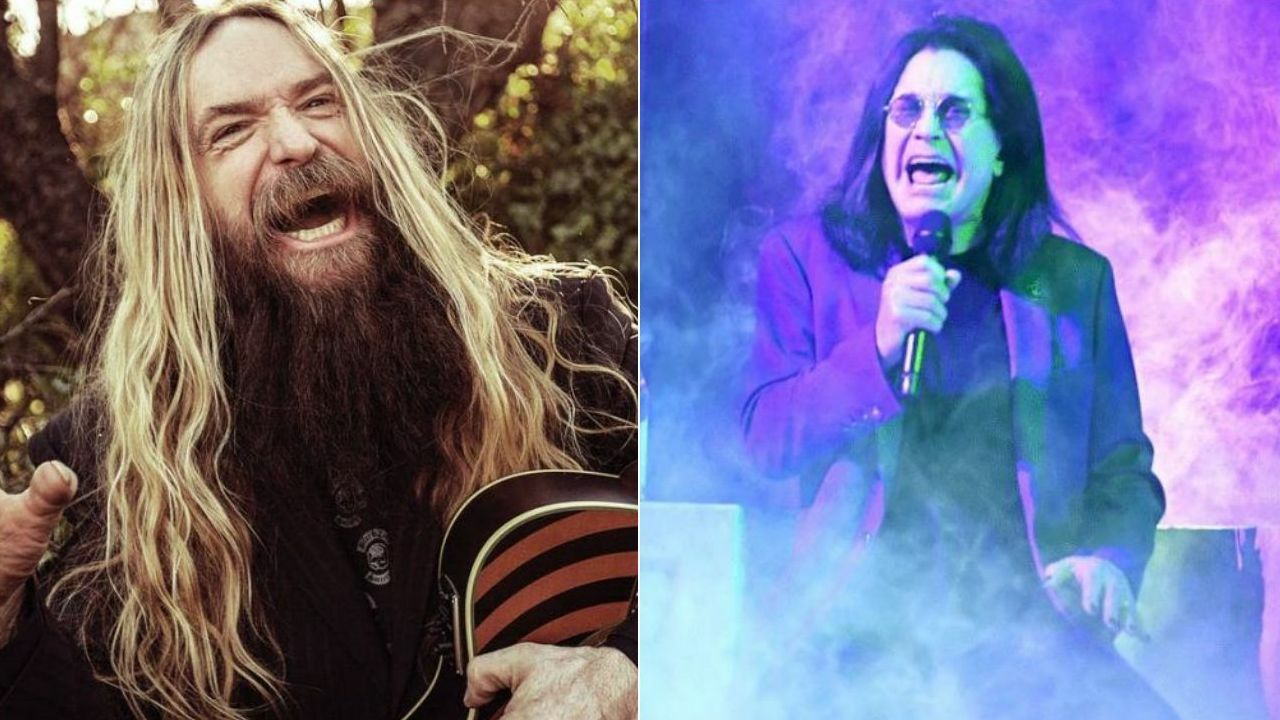 Zakk Wylde has recalled the rarely-known funny moments he lived with his former bandmate Ozzy Osbourne while also touching on how Ozzy's solo band members behaved when he joined the band.
Zakk Wylde is also known for his musical journey with the heavy metal pioneer Ozzy Osbourne, besides his Black Label Society career. Previously saying that he would not appear on the next Ozzy Osbourne album, the guitarist had performed on several albums of Ozzy Osbourne.
Ozzy Osbourne, who's been working hard for his next solo studio album that is a follow-up to his twelfth effort Ordinary Man, is an English musician who came to prominence with his tenure with Black Sabbath. So far, The Prince of Darkness has released twelve solo albums.
Recently, Zakk, who previously recalled how Ozzy put his terrible riff into a song, has taken his and Ozzy Osbourne fans back to some funny moments they lived. When he mentioned how Ozzy Osbourne solo band members acted when he first joined the fold, he said he felt comfortable.
"They flew me out, I met [bassist] Phil Soussan, and [drummer] Randy Castillo," he said. "When I walked in the room, the guys were great to me, made me feel super comfortable, and everything like that.
"We ended up playing 'Bark at the Moon,' we ended up playing 'Suicide Solution,' and then we just hung out for a while.
"They flew me home and then I guess I made the shortlist, and then they flew me back, just to go through with everybody so Ozzy doesn't have to sit in a room. 'Phil, Randy, just whittle it down to the guys that you think are the guys and then I'll come down here and check them out.'"
Zakk Recalls Funny Ozzy Osbourne Conversation
Continuing to his words, Zakk revealed a funny Ozzy Osbourne conversation. When he was surprised after he saw Ozzy Osbourne, Zakk said Osbourne told him that if they met before. Wylde also said that Ozzy reacted to his love for Randy Rhoads.
"When I finally went back the second time is when I met Ozzy. The last time I saw Ozzy was when I went to the 'Bark at the Moon' tour and I saw Ozzy with Jake [E. Lee, guitar] and Motley Crue opened up.
"Going in there, I was thinking, like, 'Oh my god, it's Ozzy!' But I remember it was so funny because Oz was like, 'Have I met you before?' And I was like – he saw me under the mezzanine, we were the upper deck or whatever.
"But the whole thing was funny because Ozzy said, 'Zakk, out of all the boxes and cassettes and pictures of it, your picture was the only one I remember. It was on the kitchen counter, and I looked at it, and I said, 'Oh wow, this kid must really love Randy Rhoads."
"And he goes, 'That's all I thought about. That's where I remember seeing you from, that picture! Alright, you must really love Randy Rhoads,' which I do. And that was it but I remember I crapped my pants.
"And Ozzy, he just goes, 'Zakk, just play with your heart and definitely go train your trousers. Then make me a ham sandwich, and go light on the Colman's mustard! Don't let it overpower the taste of the sandwich!'
"So I've been making ham sandwiches and going light on the Colman's for over 30 years now."