Brian May on Freddie Mercury: "He Behaved As If He Was Robert Plant"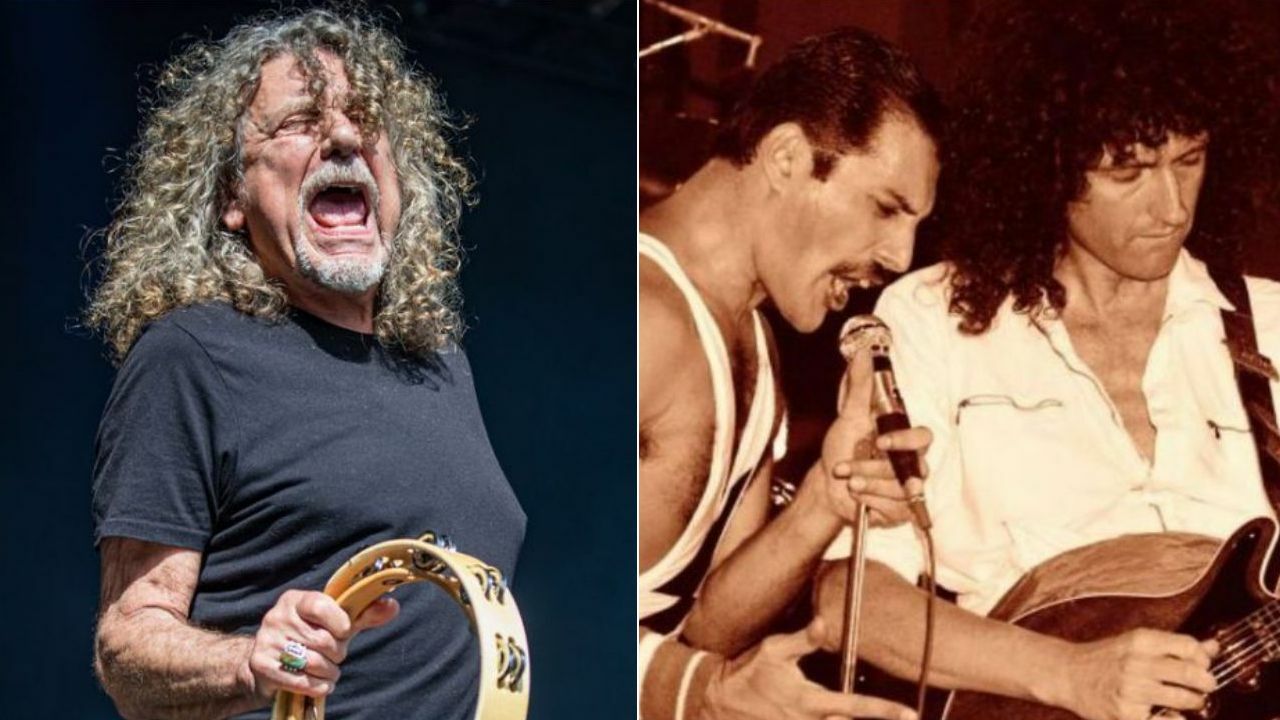 Queen guitarist Brian May has once again paid his tribute to his late bandmate and closest friend Freddie Mercury and said that Freddie Mercury behaved as if he was Robert Plant.
Born on September 5, 1946, Freddie Mercury had passed away at the age of 45 in 1991 after his serious war against AIDS. Freddie Mercury and his voice have been continuing to inspire young and new musicians, although he died thirty years ago.
After the tragic passing of Mercury, Brian May was one of those celebrities who upset deeply. Previously recalling he felt Freddie was about to go during his last days, Brian had added that the musician's birthday is not a celebration day for him. He also said in one of his recent interviews that Freddie was like a metronome.
However, in his new conversation with BBC Radio, Brian has once again paid his tribute to Freddie Mercury. When the interviewer asked was Freddie always the confident commanding frontman from the outsets, Brian said Freddie behaved as if he was Robert Plant at the time.
"Well, you see, Freddie is different levels too because on one level, yes, he was always a rockstar, he was singing in Kensington Market, going around and calling anyone he met, just generally being a flower, a very confident," Brian said.
"He behaved as if he was Robert Plant at the time and nobody minded him because he just had that aura about him. But underneath it – no – massive insecurity, massive shyness, right to the end.
"He had a very private side to him. He faced up to his insecurities by building himself in the way he wanted to be. He's a very self-made creature. If you peeled up all the layers of the onion, you would find a lot of complexity, a lot of which he denied, which is smart."
Brian May Answers If Music Was Important For Freddie
When Brian continued to talk about Freddie, he revealed Freddie's possible answer to a question that says if the music was important for him. He also mentioned how a warrior Freddie was.
"People would ask, 'Is your music important, Freddie?' He would say, 'No, I don't think my songs are worth anything,'" he reveals. "But underneath that, yes, of course, he felt he had stuff to say. And also the obliqueness of some of his early lyrics is very fantasy, it's very fairies and ghouls and goblins…
"But underneath that, even at that time, there was a lot of personal meaning in those lyrics, I think. Something we haven't talked about, we didn't do that in Queen.
"But I feel very strongly Freddie was always expressing himself in rather daring ways, and inside of those was a very insecure person. But on the outside, he was a warrior, so he was building himself into it."