AC/DC's Brian Johnson Says He Almost Got To Be Shooting By Soldiers on 1991 Monster of Rock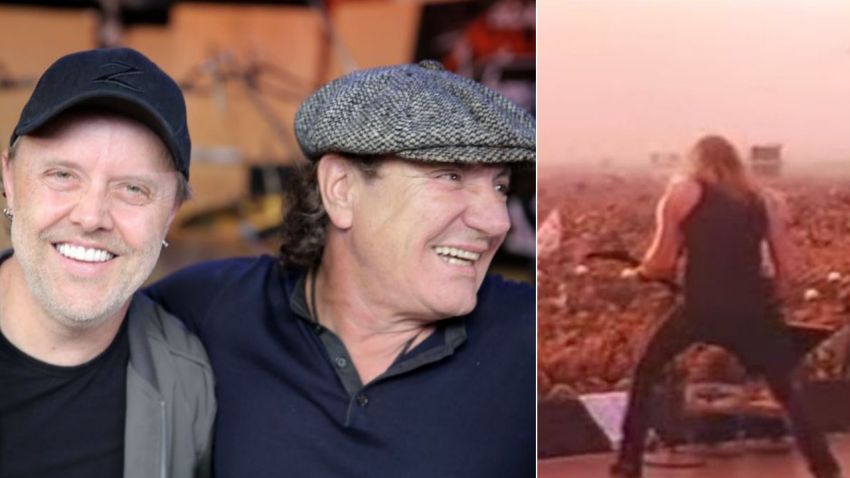 In a recent Life on the Road series, AC/DC singer Brian Johnson has sat with Metallica drummer/co-founder Lars Ulrich to talk about the 1991 Monster of Rock, which was held in Moscow in Russia.
As some of you might remember, AC/DC, Metallica, Motley Crue, Queensrÿche, and The Black Crowes have appeared on 1991 Monster of Rock. According to reliable sources, 1,600,000 people were there to rock out with the bands.
However, recently, Brian Johnson and Lars Ulrich made a public appearance to talk about the 1991 Monster of Rock and Metallica's legendary appearance. Starting his words, Brian Johnson touched the success of Metallica's "Black Album."
"Thanks in part to the success of 'Enter Sandman,' 'Black Album' came into the American charts at No. 1," Brian Johnson commented.
"And as the Monsters of Rock tour rolled on, we found ourselves headlining above the band who at the time had the biggest-selling album in America.
"One show that stands out main memory more than anything was that time we shared a stage in Moscow – and we were in Barcelona – we got the call from Yeltsin.
"Well, not him personally, but it said, 'You must come up to Moscow because the coup is over, and we promised the kids.' They wanted rock 'n' roll."
Later, Lars Ulrich continued, saying, "First of all, the whole experience – because, as you say, it was a show that was added on literally within a couple of weeks. There was a change of the regime all over Eastern Europe, and that was Russia's turn.
"And from what I was told, the government negotiated with the students and with the kids that as part of the settlement they were going to get a rock concert. I was told there were half a million people there."
And then, Brian Johnson admitted an unheard moment and stated that he almost got to be shooting by Russian soldiers during the show.
"I remember when I was in our dressing room and I was getting pushed back. 'I'm sorry, there are more kids coming in, you have to wait.' And I wanted to take a pee.
"And I went out the back, and there was a concrete column with an old rusty ball on, and I remember thinking just, 'I'll take a pee here.' And the two soldiers came up with a rifle, they were gonna shoot me.
"And I didn't realize it was Sputnik, and it was quite a revered thing. But you could see in an instant how cruel and brutal these guys were. And then you went on the stage and saw the joy, these people just went wild, and I know half of them couldn't really hear."
Watch the entire interview below.
https://youtu.be/HvbcJNIznT8