Dave Mustaine Recalls How He Punched James Hetfield In The Face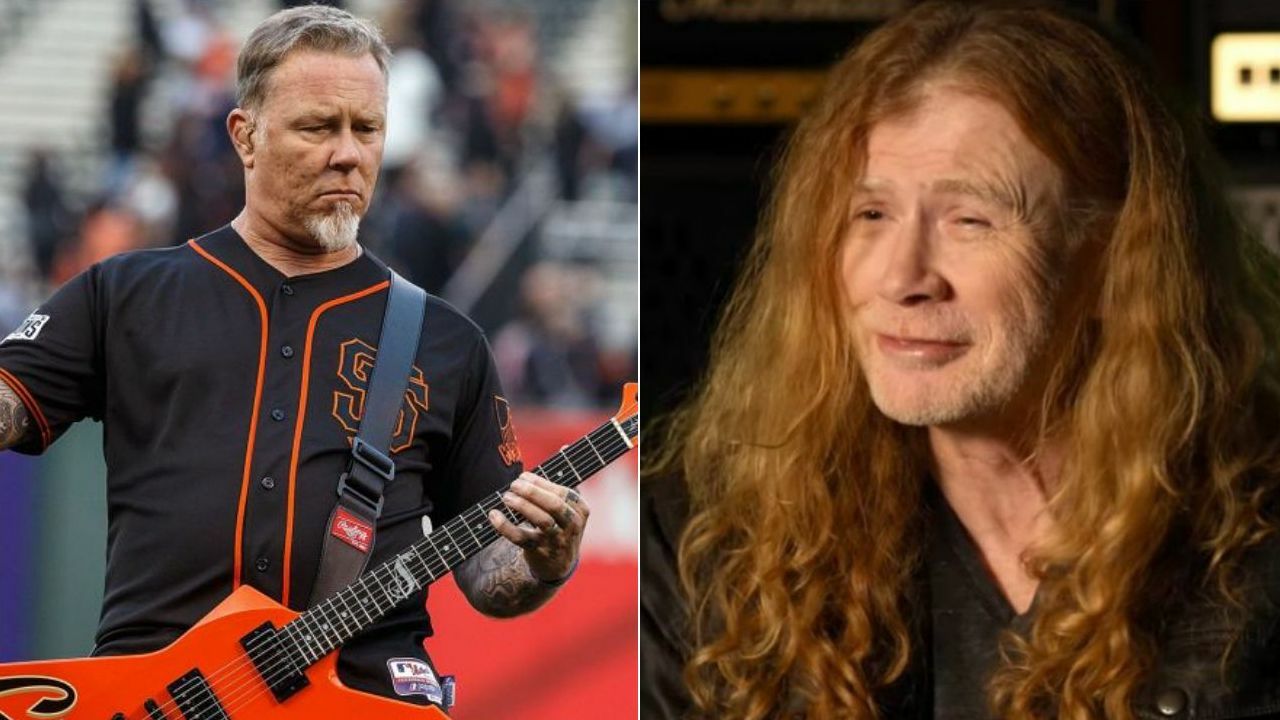 Former Metallica guitarist and current Megadeth singer Dave Mustaine slammed his former bandmates in Metallica and said there were conflicting personalities in the band the time before he was fired. He also recalled how he punched James Hetfield in the face.
Dave Mustaine was the lead guitarist of the heavy metal band Metallica from 1982 to 1983. He did not appear in any Metallica albums throughout his tenure with the band. When he was fired from the band due to personal problems with Lars Ulrich, the musician was replaced by Kirk Hammett.
Alongside his Metallica career, Dave Mustaine is known for his golden tenure with his band Megadeth. After he was fired from Metallica, the musician had formed the band and had released fifteen studio albums with them. The musician has been working hard for his band's upcoming effort, titled The Sick, the Dying And the Dead.
However, in his new interview with Kerrang, Mustaine has recalled his Metallica days and revealed some flashing comments. When the interviewer mentioned how he joined the band at first, Dave Mustaine recalled his phone call with the band's co-founder Lars Ulrich.
​"I called up Lars after seeing the ad in The Recycler and told him I listened to Motörhead," he said. "I also said I liked Budgie and [in a mock Birmingham accent] he answered, ​'You loike fockin' Bodgie, man?'
"He sounded excited about that. So I met him at his house in Newport Beach, and it was a lot of fun. I was in the garage where everything was set up.
"I was warming up and the guys were in the other room listening. Eventually, I got tired of waiting for them, so I went in and asked if they were ready to audition me.
"They told me, ​'No, you've got the job!' so I was like, ​'Awesome! OK, let's go!'"
Dave Mustaine Says There Were Conflicting Personalities In Metallica
After all, the interview continued by touching on the band's co-founder James Hetfield's kicking Mustaine's dog at rehearsal. Saying he shouldn't have taken his dog rehearsal, Mustaine added that there were conflicting personalities in the band.
​"I probably shouldn't have taken the dog there and I understand why James felt like doing that. He was probably trying to shoo the dog away – but there's a difference between shooing and going overboard," he continued.
"Looking back, I totally forgive him and apologize for my part, but things happened for a reason. Dog or no dog, I don't think I'd be in that band right now anyways.
"There were already conflicting personalities. It's a weird dynamic when the lead guitarist talks to the audience and the lead singer won't…"
Mustaine Reveals How He Punched James Hetfield In The Face
Continuing to talk about his tenure in the band, Mustaine admitted that he made disrespectful acts at the time. Admitting that he was dangerous, he said that he punched James Hetfield in the face. He also confirmed that he wanted a second chance at the time.
​"I had already punched James in the face and jeopardized [the band's] physical and financial security," Mustaine recalled.
"I understand why they wouldn't want to take chances on me when there was so much riding on Metallica.
"But at the time I wished I got a second chance. Just, like, someone saying, ​'Hey, Dave, you're drinking too much, and please stop punching the singer in the face!' I probably would've been fine with that."