Who Is The Richest Foo Fighters Member? Taylor Hawkins, Nate Mendel, Dave Grohl Net Worth In 2023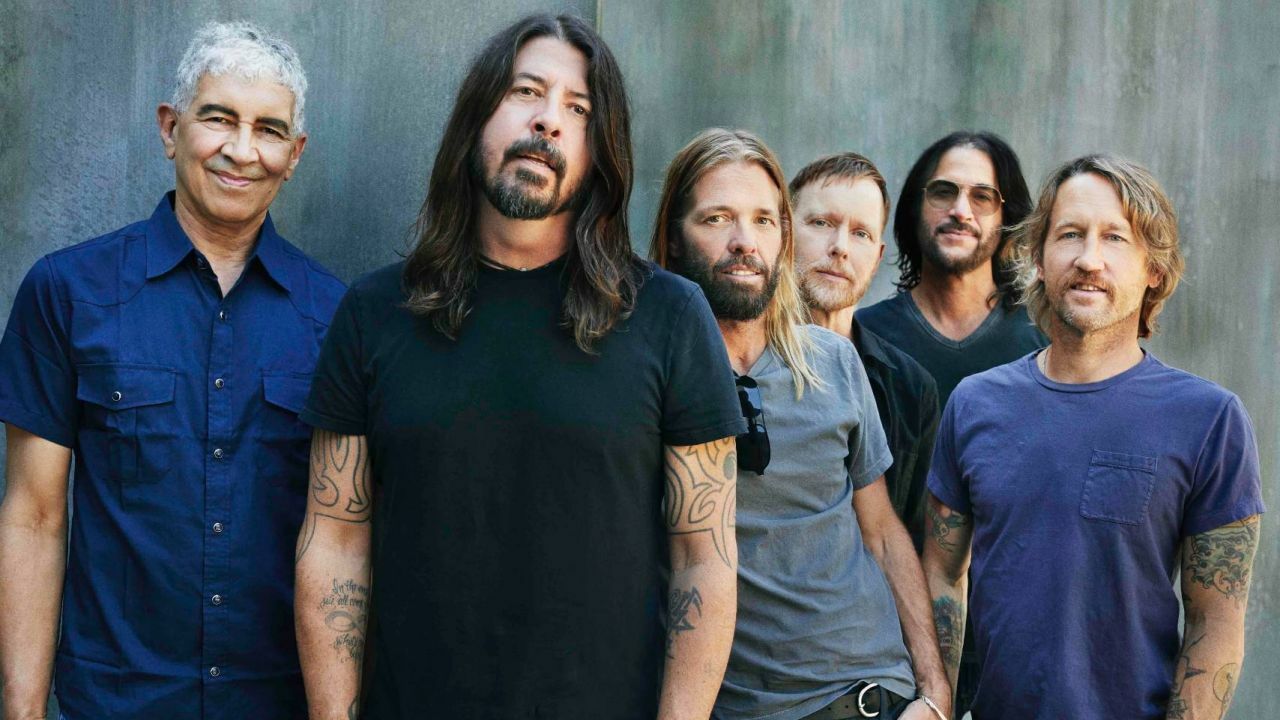 Who is the richest Foo Fighters member as of January 2023? From Dave Grohl to the band's remaining members, the late drummer Taylor Hawkins, Rami Jaffee, Nate Mendel, Chris Shiflett and Pat Smear, we will be looking at their income from their first years until the present. If you want to learn Foo Fighters members' net worth in 2023, keep reading the article.
Foo Fighters is a Seattle-based rock band formed in 1994. Since its formation, even though it was founded by the former Nirvana drummer Dave Grohl as a one-man project, the band has been working hard to bring new and unique things to its fans as a five-piece band. Also, it is no doubt that the band has done it very well by releasing its latest album, Medicine At Midnight, in 2021.
Out of its musical career, Foo Fighters members made an appearance on a movie called Studio 666, a horror comedy film that tells the band's move into an Encino mansion steeped in grisly rock 'n' roll history to record its much anticipated tenth album. The movie grossed wrapping around $2–5 million from over 2,300 theaters in its opening weekend. As you remember, it was a project that Foo Fighters was stupid enough to do that horror film, according to Dave Grohl.
Discography, Awards and Nominations
At press time, Foo Fighters' discography includes 10 studio albums, 3 compilation albums, 10 EPs, 6 video albums, 5 live albums, and many more things. Debuted in 1995 with its commercial success self-titled album, Foo Fighters released its latest studio album on February 5, 2021, named Medicine at Midnight. As of 2023, Foo Fighters have sold over 25 million records worldwide.
The band's awards and nominations list is very huge. During its ongoing career, Foo Fighters won 12 Grammy Awards, American Music Awards, 3 MTV Video Music Awards, 5 NME Awards, 5 Brit Awards, and 6 Kerrang Awards. They were honored with 109 nominations so far.
Foo Fighters was inducted into the Rock and Roll Hall of Fame in 2021, the first year of their eligibility.
Foo Fighters Members Net Worth In 2023
Who is the richest Foo Fighters member in 2023? How much money have band members made over the years? Today in 2023, Foo Fighters has over $55 million net worth on its own. Of course, there is much more the band members have made over the years, as they had their own assets or collections. However, let's learn about Foo Fighters members' net worth in the present.
Taylor Hawkins Net Worth: $40 Million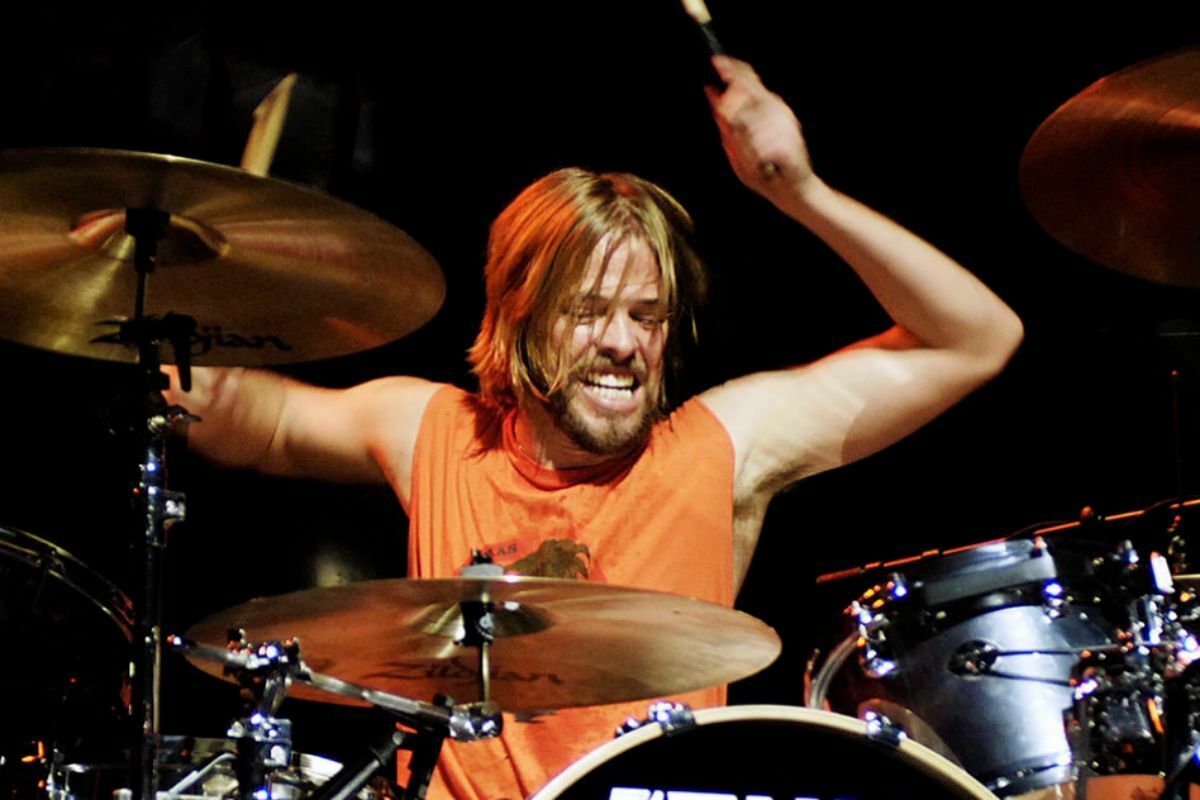 Taylor Hawkins was an American musician who came to world prominence for being the drummer of Foo Fighters. He contributed to the band's entire albums except for the first two, the self-titled Fighters and 1997's The Colour and the Shape, until he passed away on March 25, 2022.
In September 2022, Foo Fighters booked two separate shows to honor Hawkins' legacy. At the time, kind of great musicians performed live to pay tribute to the late drum legend. Moreover, Hawkins' 16-year-old son Shane Hawkins rocked the audience playing Foo Fighters' My Hero alongside the band members.
Out of Fighters, Hawkins released three studio albums with his side project Taylor Hawkins and the Coattail Riders. Contributing to Coheed and Cambria's fourth studio album, Hawkins released a solo EP in 2016, called Kota. He also released an album with a band called The Birds Of Satan, the band's self-titled album.
Hawkins toured numerous times during his ongoing career with Fighters. It means that he earned his income from his band work.
So, if you ask about the net worth of Taylor Hawkins, as of 2023, Taylor Hawkins has a $40 million net worth.
Nate Mendel Net Worth: $40 Million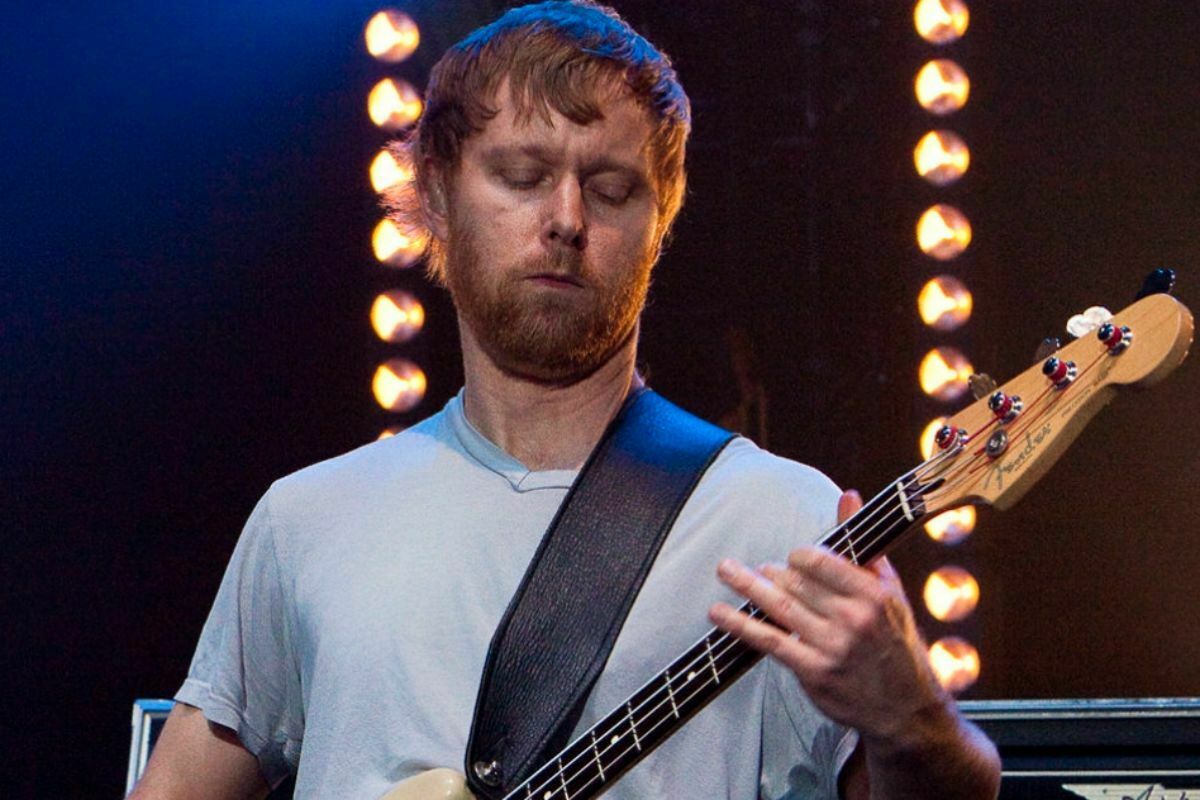 Nate Mendel is known for being the bassist of Foo Fighters since 1995, as well as a former member of Sunny Day Real Estate for three stints.
At press time, Nate Mendel contributed to the band's entire studio albums except for the first one, the self-titled Foo Fighters. He is the co-writer of the band's beloved songs such as In Your Honor, No Way Back, Bridge Burning, Shame Shame, Medicine At Midnight, and Doll.
Out of Fighters, Nate Mendel has released only one studio album named If I Kill This Thing We're All Going to Eat for a Week, under the name Lieutenant. He also contributed to Juno's A Future Lived in Past Tense, The Fire Theft's self-titled debut, The Nightwatchman's The Fabled City, and Sunny Day Real Estate's Diary and the self-titled second album.
Nate Mendel has had his income from making music with Foo Fighters. He is not the richest member of the band, but his net worth has $40 million net worth as of 2023.
Chris Shiflett Net Worth: $45 Million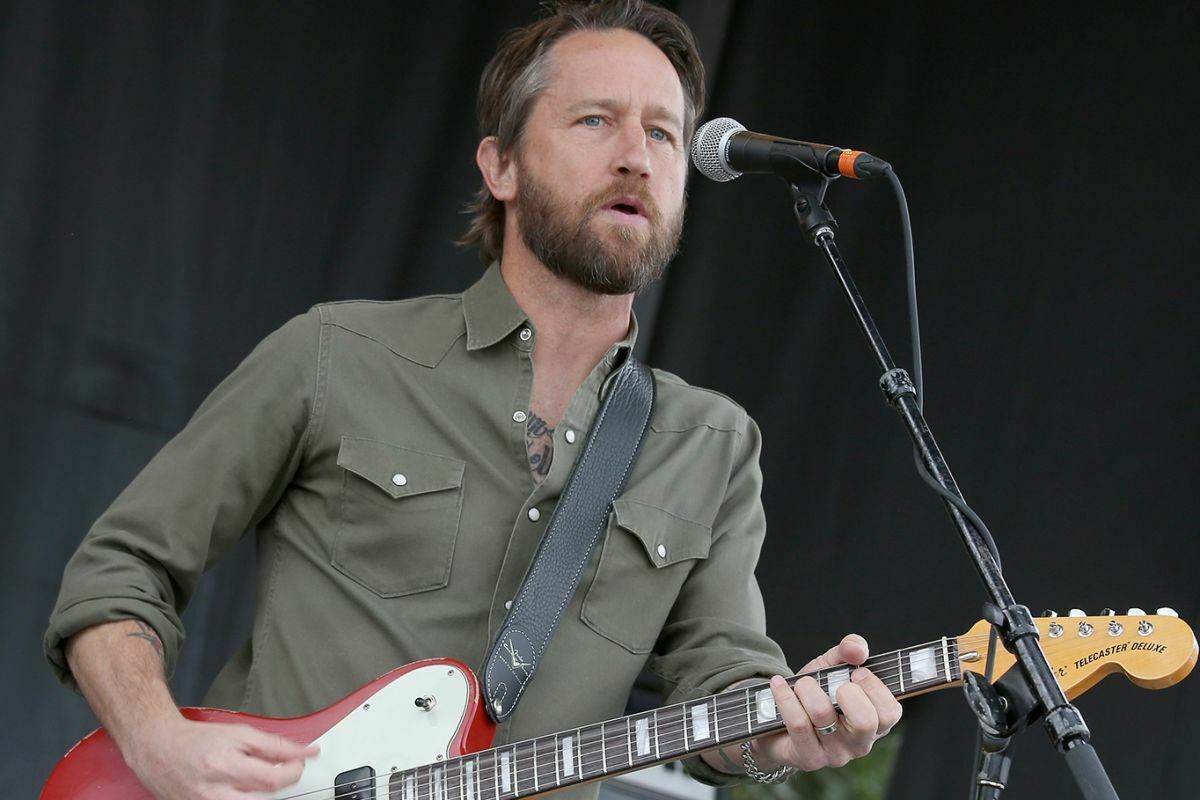 Chris Shiflett has been a member of Foo Fighters since 1999. Currently, he is the lead guitarist and backing vocalist of Foo Fighters.
As he contributed to Fighters' every releases since 2002's One by One, Chris appeared in seven Foo Fighters studio albums in total. He was also a longtime member of Me First and the Gimme Gimmes from 1995 to 2019 and released eleven albums as a member of them.
What is the net worth of Chris Shiflett? As of 2023, Chris Shiflett's net worth is $45 million, which means he is the third richest person in the band.
Dave Grohl Net Worth: $320 Million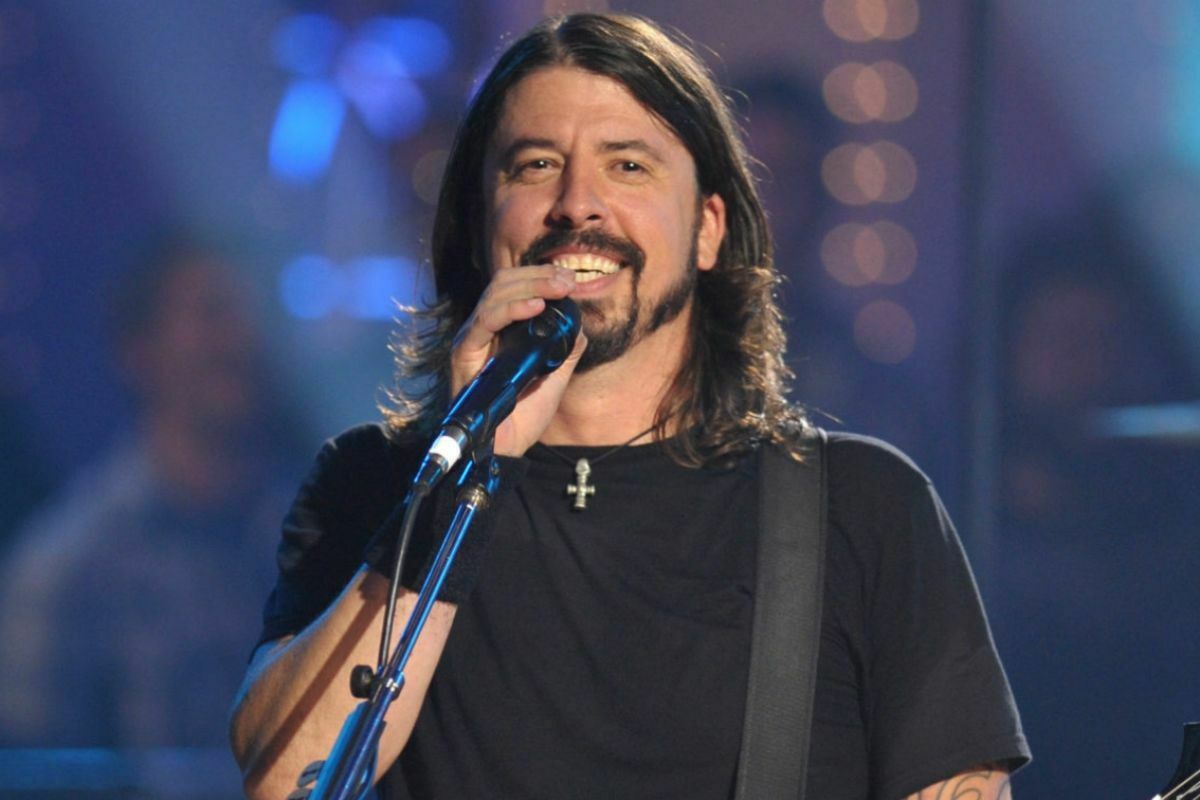 The founder, guitarist, lead vocalist, and frontman of Foo Fighters, Dave Grohl, has been a member of the band since the band's formation. He was also a former member of Nirvana, which was a band he rose to world prominence.
Born on January 14, 1969, Dave Grohl started his musical career officially joining a punk rock band called Scream at age 17. Soon after Scream disbanded, he joined Nirvana as a drummer in 1990. After the suicide of Kurt Cobain in 1994, Nirvana was disbanded, and he kicked off his own way.
Getting left Nirvana was hard for him, but he later continued his career, forming his current band, Foo Fighters. Helping the band to reach its commercial success, Grohl performed in every one of Fighters' stuff. He has been considered the band's leader since its first day and has continued to grow his band in rock.
As a member of Nirvana, the musician appeared in the band's last two studio albums, Nevermind and In Utero. He also contributed numerous albums from talented artists. You can take a look at Dave Grohl's discography for more.
Although he earned a huge part of his income in music, Grohl is an actor who played his role in numerous documentaries. He is also been acting for the band's upcoming horror film, Studio 666. As you know, the movie tells the band's undeniable successful history from its first day.
Rami Jaffee Net Worth: $5 Million
Pat Smear Net Worth: $25 Million
Who Is The Richest Foo Fighters Member In 2023?
Today in 2023, Dave Grohl has a $320 million net worth, which makes him the richest member of Foo Fighters. Over the years, Foo Fighters has toured worldwide and sold millions of album copies, meaning he has had a big part of the income from making music with his own band.