Amon Amarth to Headline 2020 Hammersonic Festival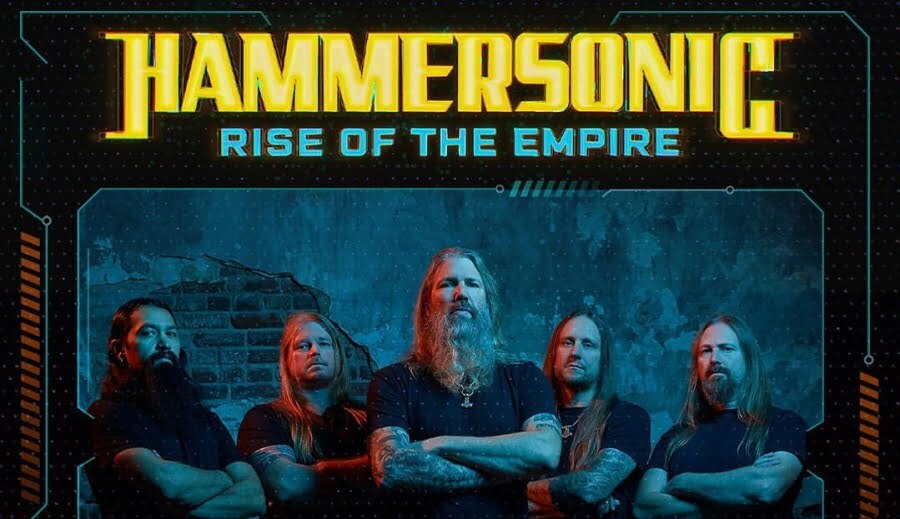 Formed in 1992, Swedish melodic death metal band Amon Amath, consisting of Johan Hegg on vocals, Ted Lundström on bass, Johan Söderberg and Olavi Mikkonen on guitars and Jocke Wallgren on drums, has recently announced that they will perform on the first day of the Hammersonic Festival, which will take place at Revision Studio Hammersonic in Jakarta on March 27-28, 2020.
"Berserkers of Indonesia! Prepare for the slaughter, we are invading the 2020 Hammersonic Festival on March, 27th," Amon Amarth says.
READ: ROB ZOMBIE REVEALS THE 'TWO BIGGEST MUSICAL INFLUENCES OF HIS CHILDHOOD'
You can find the full program below.
27 March 2020 – First Day of the Festival
Amon Amarth
Slipknot
Restraint
Crossfaith
Stillbirth
Burger Kill
Uncured
Overthrown
Solemn
Dead Squad
Underside
Dark Mirror Ov Tragedy
28 March 2020 – Second Day of the Festival
Black Flag
Trivium
Testament
Sinister
Lacuna Coil
Comeback Kid
Suicide Silence
Vulvodynia
Polaris
Killing Me Reunion
Defying Decay
Venom Prison
Marduk
Chunk! No, Captain Chunk!
Rocket Rockers