Brian 'Head' Welch On Korn: "We're Proud To Be Seen As Scene Elders"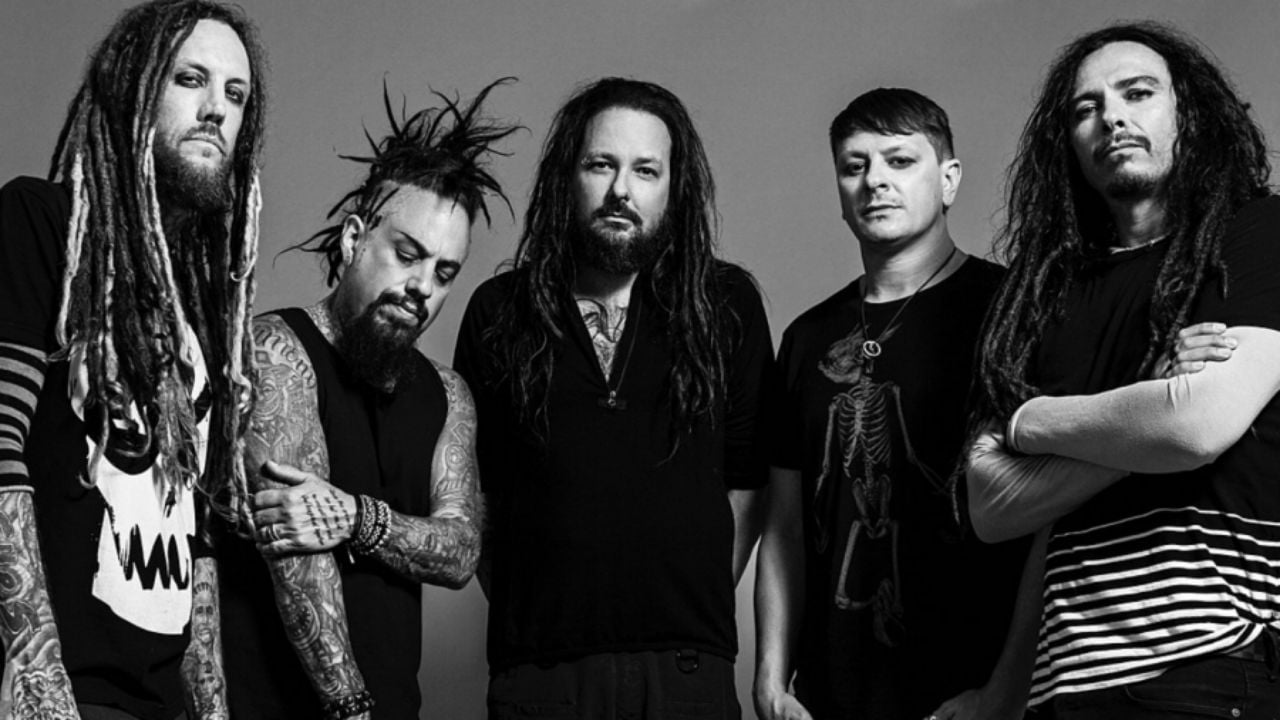 Korn guitarist Brian "Head" Welch has commented on his band's impact to nu-metal genre and said that they are proud the be seen as scene elders all those years.
Korn has been widely regarded as the pioneer of the nu-metal genre since its formation in 1993. The Bakersfield-based metal band's discography includes thirteen studio albums for now. Debuted in 1994 with its self-titled record, Korn has been preparing to release its fourteenth studio album on February 4, 2021, named Requiem.
As the pioneer of the genre, Korn was honored with numerous awards and nominations, including 2 Grammy Awards, Billboard Music Video Awards, AMFT Awards, MTV Video Music Awards, MTV Asia Awards, Kerrang! Awards, Alternative Press Music Awards, and many more.
Out of those nominations and awards, Korn's studio albums were certified 15x Platinum by RIAA, 8x Platinum by ARIA, and 5x Platinum by Music Canada in total. Also, according to the report shared in 2018, Korn has sold more than 40 million copies around the world. The band's third and fourth studio albums, Follow The Leader and Issues, were peaked at number one on Billboard 200.
However, during a new appearance on Metal Hammer, the 51-year-old guitarist mentioned his band Korn's impact on nu-metal genre. At first, Welch claimed that Korn started the nu-metal genre, which is a true big part of the band's fans. He also said that Korn is the scene elders.
"We're proud to be seen as scene elders," Head said. "It's funny, every band that would be associated with nu metal never liked that title, because we never gave that tag to ourselves, it was whoever made it up, you know?
"When you're in a band, you want to call the shots, you want to be In charge of your branding, and it was someone else who branded us that. And so we were like, No, that's not cool. So we didn't like it.
"But nu metal, love it or hate it, and Korn, has stood the test of time. And we're very grateful that we can be looked at as the originators, and that we started something that still reverberates all these decades later, and people are still liking it."
Welch Reveals What People Would See When They Attend A Korn Show
Later then, Welch mentioned his band Korn's live show performances. Saying that people would feel the positive energy whenever they attend a Korn show, Welch added that he loves Korn fans. He also said that they will always do that even they get older.
"You know, the nu metal era was a fun time," he continued. "I'll tell you what, you know, these type of shows, there were no boring shows. People can say all they want about nu metal, or whatever, but you come to a Korn show, you're going to see energy, you're going to see a party, and it's going to be a fun time. Even as we're getting older, it's still just a rush, every show.
"We love our fans, we love the energy, and we're grateful for what we created."
Elsewhere in the conversation, Welch mentioned the second single they released from the band's upcoming studio album, Requiem. Praising his bandmate Jonathan Davis' writing skills, Welch said the opening track of the album, Forgotten, takes him back to his memories.
"It's a great opener, I think," Welch continues. "That song reminds me of just going into the studio and starting this whole record. It takes me back.
"Jonathan's lyrics are amazing, I love the opening riff… I really love where that song went."
Back in May 2020, Head had sent his love to Korn fans, saying they are everything to them. Sending respectful words for Korn fans, Head had also praised the band's singer Jonathan Davis. Concluding, he once again respected Korn fans.
"Korn is just an emotional processing machine – first of all, for our singer; second of all, for the fans," he said. "We've all felt the things that Jonathan sings about. It's very special what it means to people. I'm just honored to be a part of a band that is known for giving back to the wounded human condition."
"When we first started in Korn, we thought this rock stardom was for us – the fame and all that – but the real gift is for the fans. They've been given a gift, and they've been really connected to it, and they enjoy it and they get healed from it. They're everything to us – the fans are."