Rob Halford Recalls Judas Priest's Performing With K.K. Downing At Rock Hall Induction Ceremony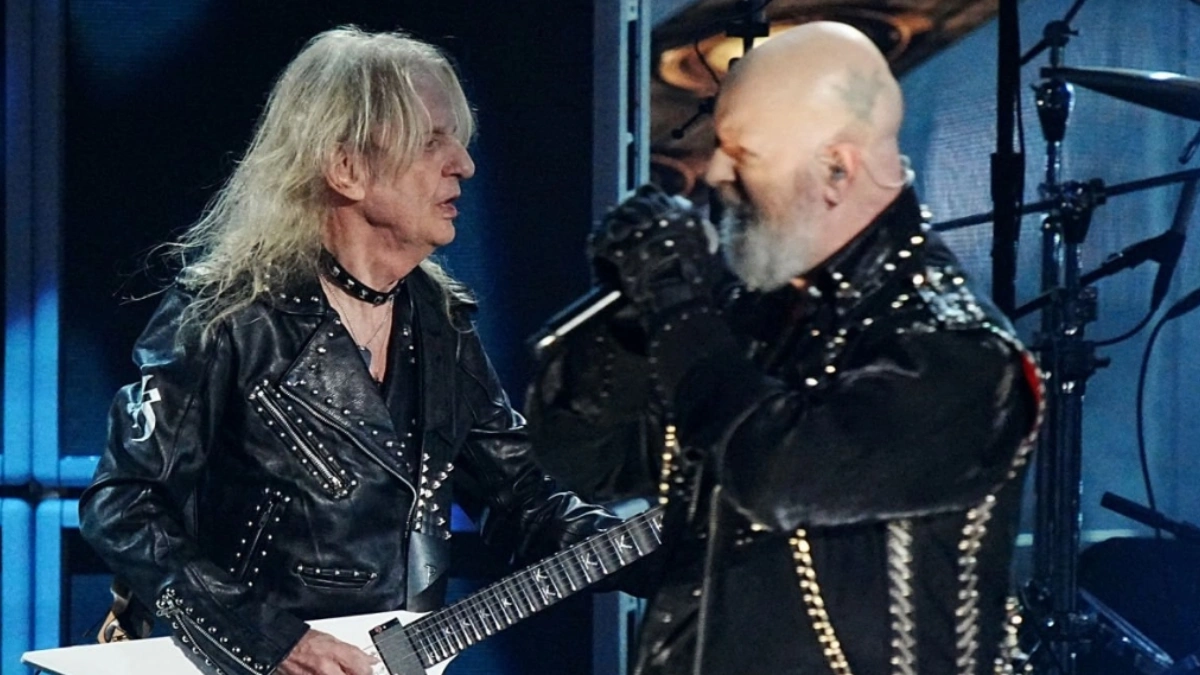 Judas Priest singer Rob Halford mentioned the band's former guitarist K.K. Downing's involvement in the band during their Rock and Roll Hall of Fame induction performance, saying he was great.
READ MORE: Rob Halford On Richie Faulkner: "He's A Miracle Man"
On November 5, 2022, Judas Priest was confirmed as one of those acts that got inducted into the Rock and Roll Hall of Fame. On that night, the band, featuring K.K. Downing, Les Binks, and Richie Faulkner alongside the current members, walked on the stage to rock fans for a three-song show consisting of Breaking The Law, Living After Midnight, and You've Got Another Thing Comin'.
Recently, the band's legendary singer appeared on Sonic Perspectives to talk about playing alongside K.K. Downing years later his parting ways with the band. He said everything was about the music, adding that they were like old roaders who had previously reunited for special events. According to him, playing with Downing was great.
"It's wonderful," Halford answers (via Blabbermouth). "You hear stories about bands that have their differences and then coming together for special events like the Rock And Roll Hall Of Fame, and it's as though it was always there; it's as though the time element of who we're about and what we do in music ceases to exist."
He then recalled the times he was away from the band in the past, confirming that music helps you to carry on: "Much like when I returned to Priest after my 10- or 12-year hiatus, you just carry on. You carry on because the music carries you in the essence of carrying on. It's all about the music."
Concluding his words, the 71-year-old singer revealed how he felt on that night: "And so when we fired up those classic songs together, it just felt great; it felt complete in the sense of what we were trying to achieve that particular night. And it roared."
READ MORE: Will Judas Priest Release A New Album In 2023? Rob Halford Answers
Weeks later that Judas Priest shared the stage with K.K. Downing, the bassist Ian Hill was also the one who talked about reuniting with the guitarist. He thought "the whole thing was magical," but a little bit "different to what I thought it was gonna be." According to him, it was such a big event for him, as he said, "It was loads of people — your paying public, if you know what I mean, not just the stars and the celebrities down at the tables in the front there. So that was a real big surprise — the actual scale of it all."