Judas Priest's Rob Halford Admits He 'Still Go Through Moments Of Depression'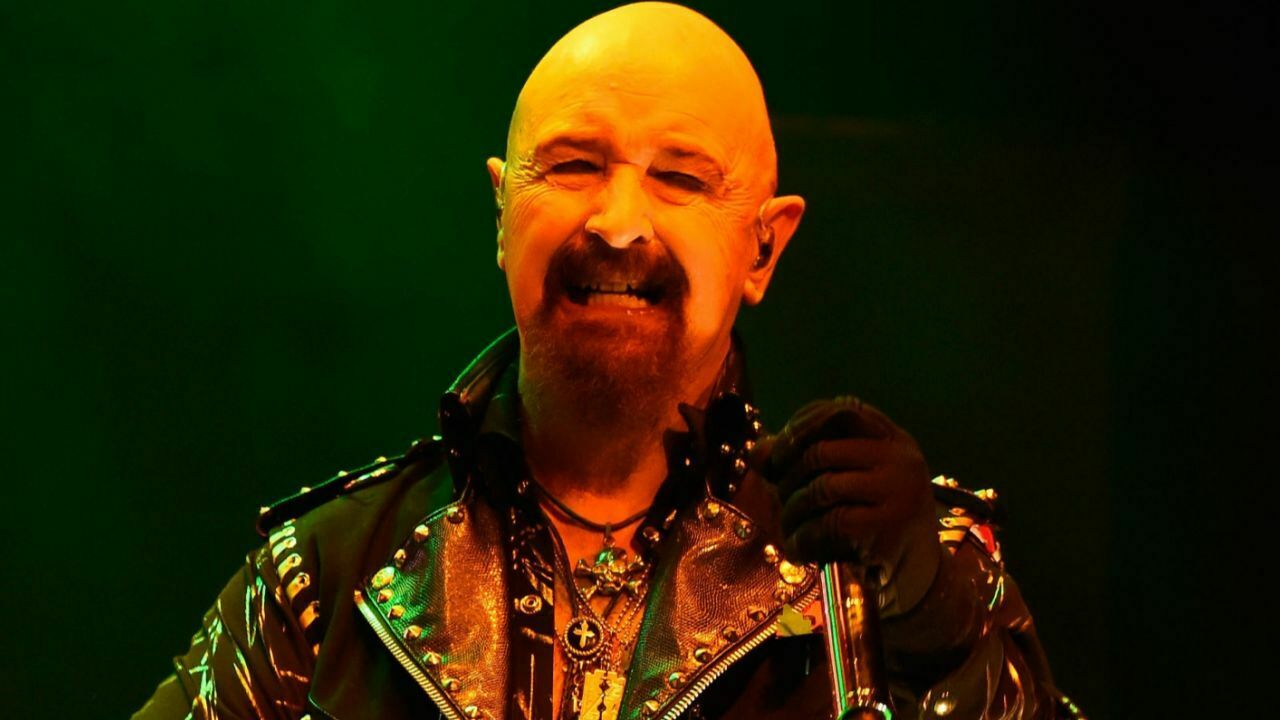 Judas Priest singer Rob Halford has just talked about his current state of mental health and scared fans by admitting that he still goes through moments of depression for a while.
Rob Halford has been the lead vocalist of Grammy Award-winner heavy metal band Judas Priest, which is a band formed in 1969 and still rocks the community. Receiving numerous successes during his ongoing career, Rob Halford was ranked number 33 on the list of Planet Rock listeners in 2009. He is also widely regarded as one of the most inspirational singers in music history.
Out of his musical journey, Rob Halford has been going through difficult times. In the past, people made cruel comments about him and excluded him because of his sexuality. He had gone into darkness after people criticized him harshly. Even though he feels okay these days, Rob Halford still struggles with the mental health that affects his psychology.
During his recent interview with Mariskal Rock, Halford talked about his current state of mental health, which is not good. Saying that he sometimes went into a black hole which has no way to escape, he touched on his sexuality, saying it affected him very badly back in the day. He also admitted that he was confused about the purpose of life while struggling with sexuality in the past.
"You just feel – it's negative thinking," Halford says. "It's like a cycle of negativity. You don't feel or see a way out. It's just like this circle of — like a black hole; you cannot find a way to escape it, even though you think about the place that you're at.
"You're in a successful band, you're financially stable, your friends and your family are good, everything is great, but you, yourself, are in this really dark place in your mind.
"For me, of course, I talk about my sexual identity. For the longest time, that played a role in my addictions, but I don't think that was the complete story.
"I just think I was just confused about a lot of things — about not exactly why are we here, what are we doing, what's the purpose, but all of these little incremental thoughts start to play in your mind and they amplify and they amplify and they amplify and you can't break through — you can't break through with rational, logical thinking."
Rob Halford Admits He 'Still Go Through Moments Of Depression'
Rob Halford then once again touched his mental health. According to him, he still lives the difficulties of depression and still goes through moments of it. Touching on how he gets to relax, Halford revealed the speech he made himself.
"It's a very important topic in life to pursue and to try and find answers to," he continued. "And you can never really one hundred percent shake it off. I still go through moments of depression — not as bad as it was, but I do.
"But I know… I go, 'Okay…' This, to me, to some extent, is a chemical imbalance. It just happens. And I know it's not gonna last. That's the good thing. I go, 'Okay, I'm feeling like shit. I don't know what's going on, but this is gonna pass.'
"And it passes. Again, it's part of understanding why you're feeling in that place. Some of it you bring into your body; some of it is just part of your brain chemical function. And again, there are outlets. There are wonderful people ready to be there with you and get you through those moments."
Back in June 2021, Rob Halford had remembered the time he was being accused of bringing AIDS because he was gay. After he mentioned the terrifying reality of AIDS and the fear that came from his impulsive sexual encounters, Halford recalled the band's tour in America and mentioned horrible things he exposed.
"In the eighties, I lost friends from AIDS, which you know, by itself is just a horrible, separate tragedy," Halford said.
"I remember when the news hit about this, the AIDS virus, uh, all of us were panicking. Firstly, the gay community, because we initially thought, 'Oh, it's just us. It's nobody else' because the press had a field day accusing the gays. 'It's your fault,' and, of course, it wasn't. It was hitting everybody.
"But we took the brunt of it because we were accused of, you know, leading this, you know, abnormal, lascivious lifestyle and you get what you deserve. No empathy at all.
"I remember being on tour in America and watching news reports and protests and so on and all the wild and horrible accusations against gay people," Rob reveals. "'You brought this on yourself' and all of that was terrible. I was greatly worried.
"And as soon as I could, I got a test, you know. I did watch my step to a certain extent though. I admitted in the book that there were a couple of incidents, you know, related to that sex, sexual cruisy moments.
"When you lose sight of common sense because you have such a strong urge to have some intimate experience that you just forget about the consequences."