Dave Grohl Says Foo Fighters Is Stupid Enough To Do The Band's New Horror Film Studio 666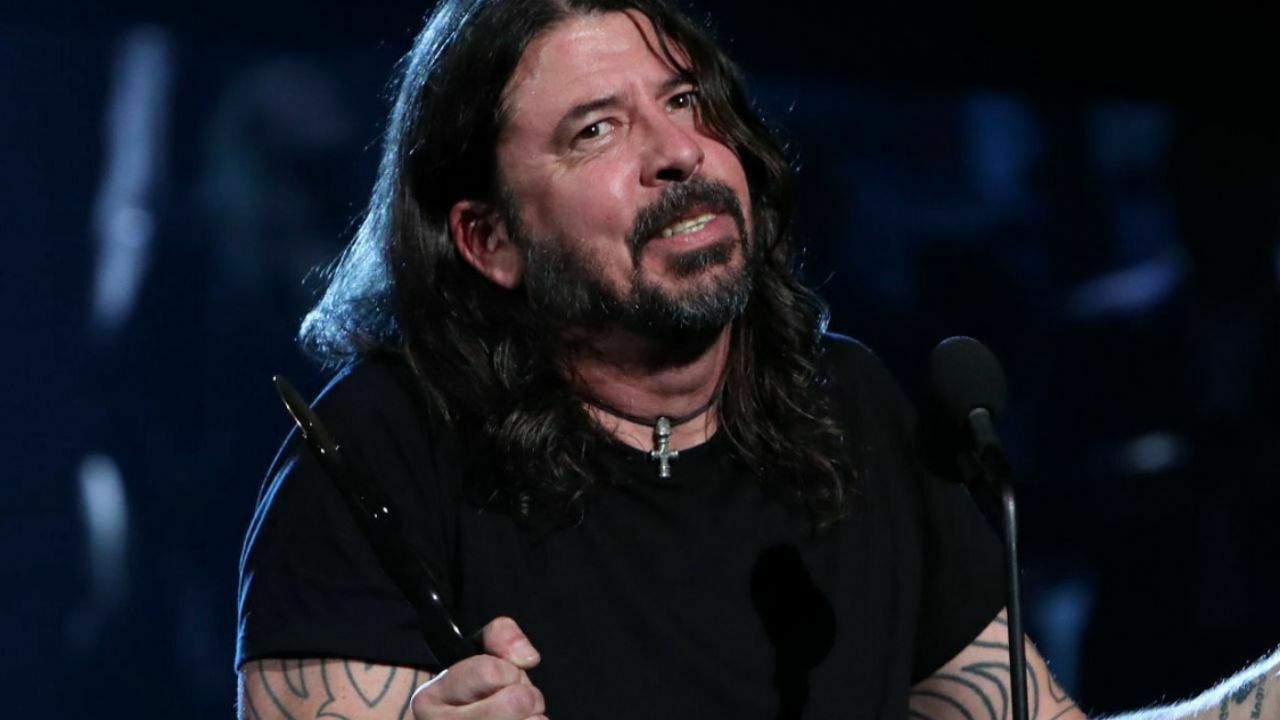 Foo Fighters frontman Dave Grohl has commented on his band's upcoming horror film named Studio 666 and said that there's no other band stupid enough to make real that project.
Dave Grohl gained international fame known for being the drummer for the rock band Nirvana. He was a member of the band from 1990 to the band's disbandment in 1994. Debuted in 1991 with the band's second album Nevermind, Dave Grohl contributed to the band's last two studio albums, Nevermind and In Utero.
After Nirvana disbanded, Dave Grohl formed Foo Fighters in 1994. Debuted in 1995 with the band's self-titled effort, Grohl has released 10 studio albums with the band at press time, which means he performed in entire records of the band. Since then, Dave Grohl has been in the rock community and making new things as a member of Foo Fighters.
Studio 666, which is scheduled to be released on February 25, 2022, is one of the newest things Dave Grohl and his band Foo Fighters have been making. Directed by BJ McDonnell, the movie tells the band's move into an Encino mansion steeped in grisly rock 'n' roll history to record their much anticipated 10th album.
Recently, Dave Grohl has shared his feelings about the band's newest and upcoming movie, Studio 666, during a recent interview with Classic Rock. According to him, there is no band stupid enough to make that movie. Saying that it is an epic effort, Grohl claimed that it will blow people's minds.
"There's no other band stupid enough to do this," Grohl says. "It's absolutely insane.
"A couple of scenes, they're so fucking epic, dude. Just when you think we couldn't come up with anything more ridiculous… It really, really will blow your mind."
Dave Grohl Gives A Little Detail About Foo Fighters' New Movie Studios 666
Later then, Dave Grohl detailed the movie, even though the band is keeping the subject of the new film under wraps. He also mentioned the making progress of the movie and said the movie Studios 666 was close to being finished last year, but there were some problems.
"The singer went nuts and murdered his whole band over creative differences," Grohl details.
He continued: "We had filmed most of the movie. All we had to film was basically the few ending scenes. Then months and months went by. We would have meetings to talk about how we could possibly finish this movie with all the new restrictions and compliance.
"'How are we going to fucking pull this off?' So we came up with a plan. And those six days of shooting turning into about three weeks because of all the new regulations that really slow things down."
"We were one of the first productions in Los Angeles back after the break. We did it safely and we actually pulled it off."
Elsewhere in the conversation, he recalled the time they watched the movie's trailer. Revealing his first reaction to the band's upcoming Studio 666, Grohl admitted that it was great.
"We watched that trailer, and we were like 'Holy fucking shit,'" Grohl admits.
"I mean, honestly, talk about far beyond anyone's expectations… It's a movie movie. We all were just like, 'Oh my god, let's finish this.'"
Back in November 2020, Dave Grohl had spoken out about his band's latest album Medicine at Midnight's first single, Shame Shame. He also said that Medicine At Midnight is unlike anything Foo Fighters has done before.
"It's hard to decide which song you present to the people first. You usually want something that will represent the direction or the tone of the album, but you don't necessarily wanna do something that's immediately recognizable as your band; you want something that sort of shows some kind of movement or progress or whatever it is.
"And when we recorded this song — it was maybe in the middle of the session — it was clear that we hadn't done something like this before, and it inspired us to keep moving in that direction for the rest of the record.
"I thought if it were up to me, this would be the first thing that the audience would hear. 'Cause this album is unlike anything we've done before. Though it's still the band, and it's still recognizable as the Foo Fighters in some aspects, it's definitely sonically and tonally different than something we've done before."