Vince Neil Reveals The Dark Side Of Mötley Crüe: "I Need Support, Not Criticism"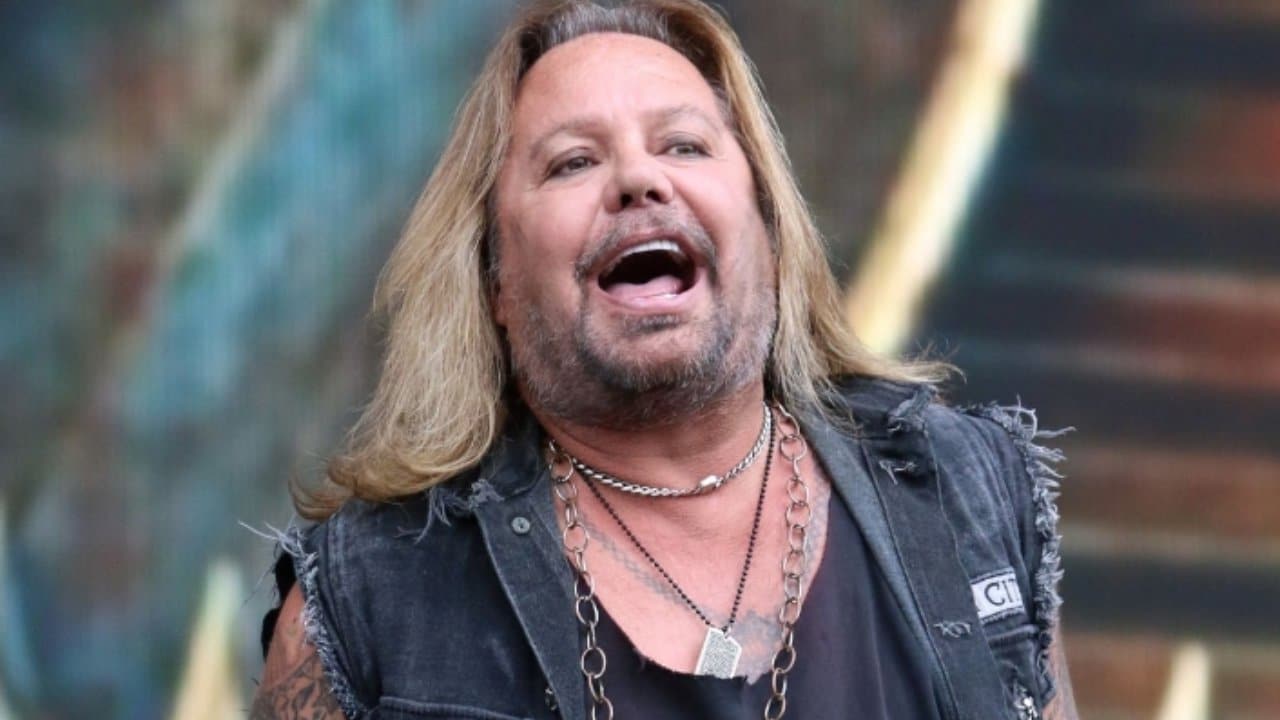 Mötley Crüe singer Vince Neil has recently spoken out for his upcoming documentary, named Mötley Crüe's Vince Neil: My Story, which will air this Sunday, and revealed the dark side of his band.
Vince Neil has been the lead vocalist of his co-founded heavy metal band Mötley Crüe since 1981. Although he parted ways with the band for 4 years, from 1992 to 1996, he is still the key member of the band. The 61-year-old singer contributed to the band's eighth of nine studio albums. The only studio album he didn't perform was the band's self-titled Mötley Crüe album, released in 1994.
Over the years, Vince Neil has always been the target of Mötley Crüe fans because of his addiction to alcohol which affects his performance badly. After Mötley Crüe officially announced its reunion with Stadium Tour back in 2019, Vince Neil's weight was the first thing they criticized. In 2021, the fans even sent some words for Vince Neil to mock his weight under his social media post.
There is no doubt that Vince Neil has been healing himself and his voice for Mötley Crüe fans day by day. While he is currently on the road with Mötley Crüe, Def Leppard, Poison, Joan Jett & The Blackhearts, Vince Neil is doing his best and is entertaining the audience who go to see them. According to posts shared on their social media accounts, fans are very pleased to see Mötley Crüe.
However, Vince Neil looked a little bit angry when his snippet about his two-hour documentary was shared on YouTube. At first, the musician compared himself with an athlete. It is because they all live the same life because of the longevity of the tours, which takes over two years.
"We always took a little bit of a break after a tour," Vince says (as transcribed by MetalCastle.net). Because I've got to remember tours are usually last about two years but you get used to it. You know… just like an athlete. You get home and you take, you know, maybe a month off, and you're back in the studio."
Vince Neil Criticizes Mötley Crüe Members, Saying 'He Needs Support, Not Criticism'
Vince Neil then mentioned the time he was unhappy about getting into the studio. Saying that his bandmates once acted him disrespectfully by criticising his voice and singing, Neil added that he needs support, not criticism. He also revealed his reaction to his bandmates.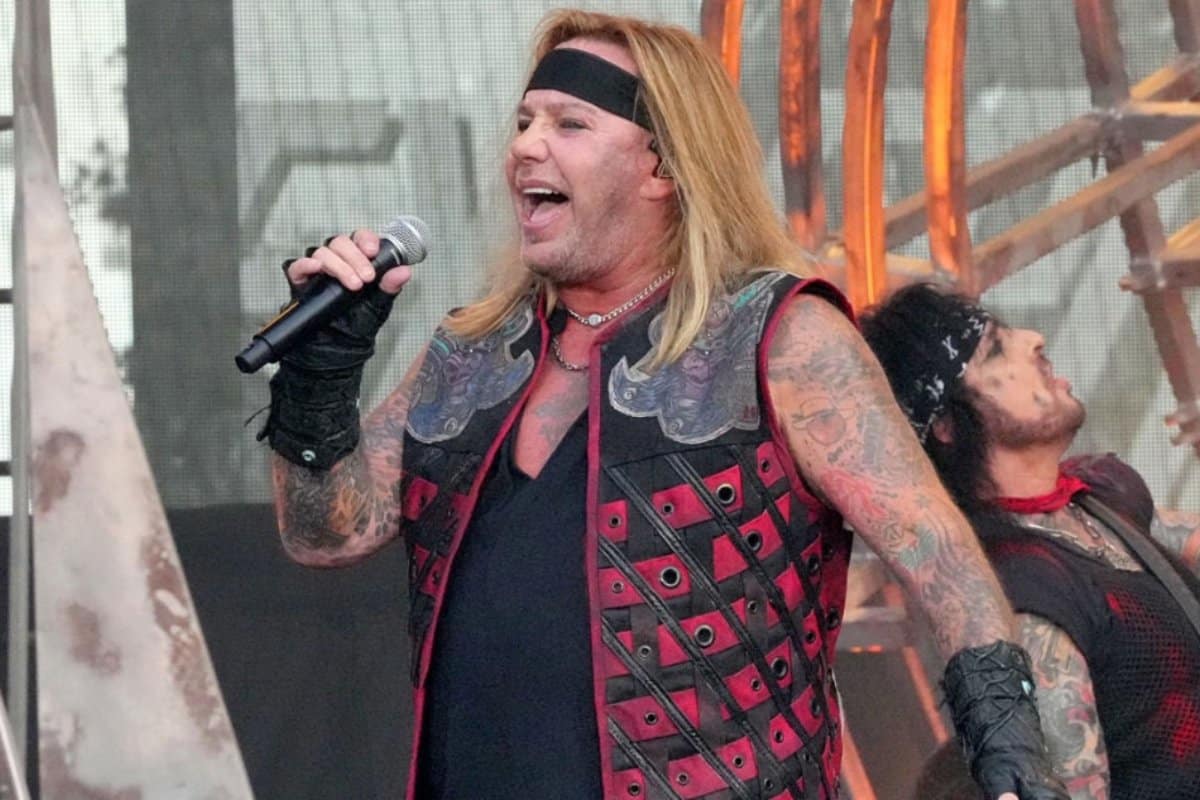 "That was the first time was actually, for me, I hated being in the recording studio," the singer admitted. "I would sing something, and they'd be like 'No no no, don't sing it like that… do it like this.' It was just criticism. And finally I was like, 'go fuck yourselves', and I'd just leave. You know, I don't need criticism. When you're singing, you need support. Not criticism."
Back this past October, Vince Neil showed how he was trying to get in shape at his home. He sent a video of himself that was working out heavily. The video also features his pets, which was heartwarming. However, the video was proof of himself that said his preparation for the Stadium Tour.
"Trying it all," Vince Neil told fans in the caption of his social media post. "Check out Emsculpt Neo abs, They say it's 20,000 crunches in just 30 minutes!! #EmsculptNeo #emsculptpartner #moremusclelessfat #emsculpt @BTLAesthetics."
Last year was not an actually good year for Vince Neil. At first, he devastated the audience by admitting his voice is gone during his show with his solo band. He then suffered a serious stage accident that caused him to break his ribs. Luckily, he got his health back fastly and had returned to the stage.
As some of you might remember, Phil Collen had spoken out about whether Vince Neil was ready for Stadium Tour. When the interviewer asked him if he has concerns about Vince Neil not being ready to hit the road with them, he defended the Crüe singer and said trainers would always be with them throughout the tour.
"No," Collen answered. "I talk to Nikki Sixx all the time. We're friends. And I've known Vince forever. He's gonna be part of our team. The way I look at this whole thing… We wanna take this tour to the rest of the world — in Europe, Australia, Japan, all over the place, South America — so it's really important that everyone is part of the team.
"And we're inspired. Me and Joe – actually, all the guys – we're on the phone, and we start rehearsing in about a week.
"So, no. I think that Mötley Crüe are gonna be part of that team, as are Poison and Joan Jett [& The Blackhearts]. We all stand as one.
"The great thing, when you go out on tour with KISS, it's all about the show; it's not about trying to upstage anyone or do that. Yeah, you can have a bit of that going on, but then you live and die by the show, and you wanna make that great. And that's a great lesson we've learned from KISS, and we apply that.
"So, no. I can't wait till we get out there. And hopefully Vince will be working out. We've got a trainer coming out. Yeah, it's gonna be really cool."