The 5 Songs Lars Ulrich Picked As Some Of His Favorites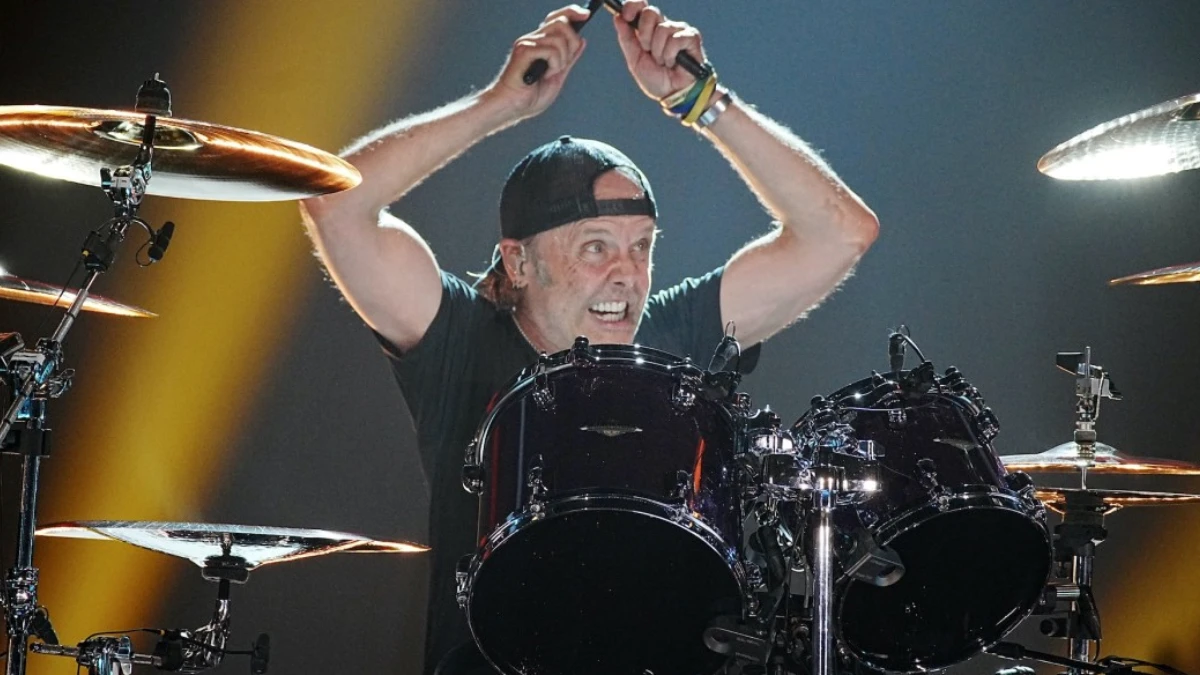 It is an undeniable fact that Lars Ulrich is one of the greatest drummers of all time. He is known for being the drummer and co-founder of the world-known heavy metal band Metallica. As he has been rocking with the band since 1981, the drummer has collected a lot of memories from different songs. In this article, we will bring you the songs that Lars Ulrich picked as some of his favorites during this period.
Lars Ulrich, the rhythmic maestro of Metallica, has indelibly etched his name in the annals of music history. With his symptomatic drumming style, unwavering dedication, and a career that continues to evolve, Ulrich remains a driving force in the world of rock and heavy metal. As the heartbeat of one of the world's most iconic bands, his legacy is sure to resound through the ages, a testament to the power of music and the enduring spirit of a true musical titan.
In 1981, Lars Ulrich co-founded the band that would rewrite the heavy metal rules – Metallica. With his childhood friend, James Hetfield, Ulrich embarked on a musical odyssey that would spawn hits like Enter Sandman, Master of Puppets, and One. Ulrich's thunderous beats anchored the band's sound as the driving force behind the rhythm section, lending an unmistakable sonic identity to Metallica.
Over the years, Lars Ulrich and Metallica have amassed a treasure trove of accolades. Multiple Grammy Awards, including Best Metal Performance for their legendary songs, One and My Apocalypse, bear witness to their musical excellence. Furthermore, their 1991 self-titled album, Metallica, commonly known as The Black Album, is a diamond-certified masterpiece that has sold over 48 million copies worldwide.
However, let's find out Lars Ulrich's favorite songs.
The 5 Songs That Lars Ulrich Named Some Of His Favorites
As Lars Ulrich is one of the most influential drummers of all time, there were songs that also influenced him throughout his ongoing career. After revealing his favorite albums from the music world, Lars Ulrich also revealed the songs that took a special place in his heart.
So, it is time to talk about Lars Ulrich's favorite songs.
#5. Arctic Monkeys – R U Mine?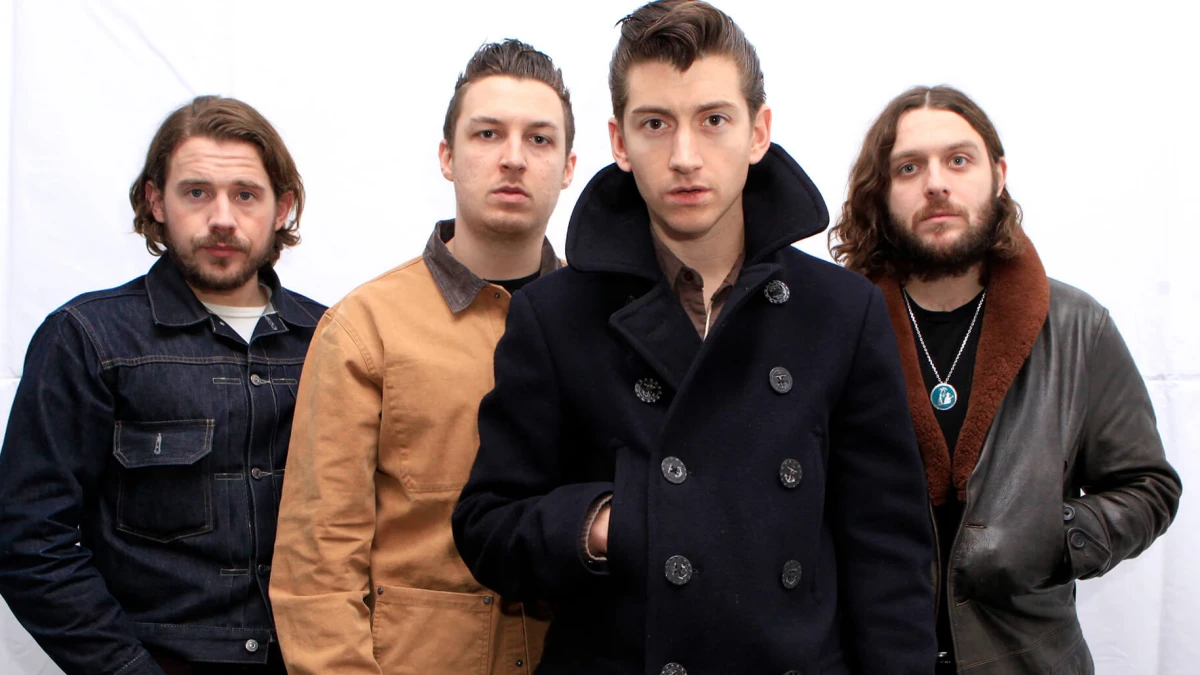 Released in 2012 as a standalone single, R U Mine? served as a tantalizing prelude to Arctic Monkeys' fifth studio album, AM. The song marked a departure from the band's earlier, more garage rock-oriented sound, embracing a darker, edgier, and more mature vibe. It was an indicator of the evolutionary path that would lead the band to critical acclaim and a broader audience.
Focusing on the sound of the track, it is a masterclass in sonic alchemy. Opening with a growling bassline and drum pattern, it doesn't take long for the song to explode into a cacophony of electric guitar riffs that channel the spirit of classic rock 'n' roll. Turner's sultry and sometimes cryptic lyrics, delivered with his signature croon, add a layer of magnetism to the track.
Moreover, the song's critical and commercial success was immediate and resounding. It quickly climbed the charts, hitting number 23 on the UK Singles Chart. Its success was not confined to the UK, though, as it cracked the Billboard Hot 100 in the United States, making it one of the Arctic Monkeys' most successful songs in the American market at that time.
In November 2020, Lars Ulrich talked about Arctic Monkeys' positive effect on the music world.
"I think the last Arctic Monkeys from two years ago also had a little bit of that same effect, where it's just not what you expect and then you hear it and just go, 'Wow, it is still possible to do something different musically that feels unique, fresh, or unexpected,'" Lars told Rolling Stone Magazine.
#4. Thin Lizzy – Bad Reputation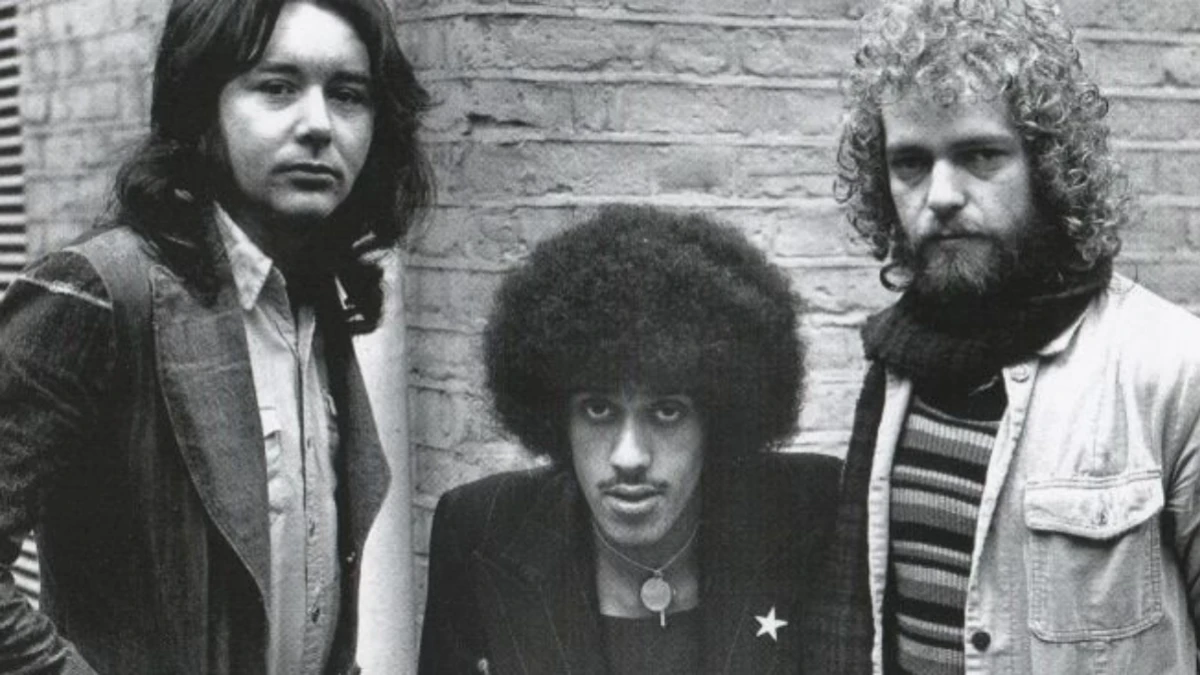 Lars Ulrich also picked a song from the band that he respected a lot, Thin Lizzy. The song was Bad Reputation, which emerged during a time when the band was ascending to rock stardom.
Bad Reputation was, however, penned by the band's charismatic frontman and legendary songwriter, Phil Lynott. Lynott's gift for storytelling and his poetic lyricism added depth and charisma to the track. With its gritty, blues-infused guitar work and Lynott's distinctive, gravelly voice, Bad Reputation was a musical force to be reckoned with.
Bad Reputation resonated with audiences and critics alike. The song's infectious energy and unforgettable guitar riffs earned it a place on rock radio playlists and the coveted status of a concert staple. It's no wonder it became one of Thin Lizzy's signature tracks, showcasing their knack for crafting hard-hitting, memorable songs.
In the past, Metallica covered Thin Lizzy's Whiskey In The Jar song, which proved they had respect for the rock band and its members.
#3. Metallica – Orion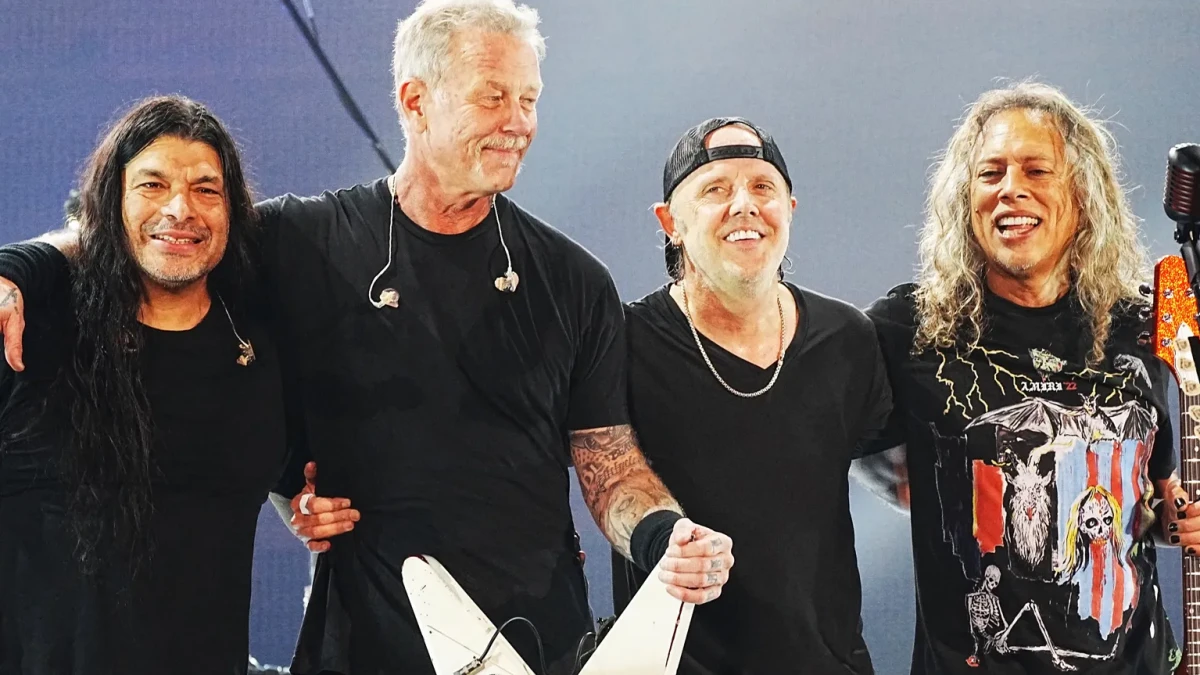 Orion was such a special song for the heavy metal band Metallica. It was crafted during a tumultuous period in Metallica's history. It was a time of personal loss, with the tragic death of bassist Cliff Burton, who had been an integral part of the band's unique sound. The song became a tribute to Burton's immense talent and enduring spirit, with its intricate bass lines and the sense of space and atmosphere that defined his contributions to the band.
From the moment Orion kicks off with its eerie, clean guitar arpeggios, it's clear that this is no ordinary metal track. The song weaves through intricate time signatures and textures, showcasing Metallica's virtuosity. James Hetfield's rhythm guitar work intertwines with Kirk Hammett's searing lead solos, creating a musical tapestry that's both technically impressive and emotionally resonant.
For Lars Ulrich, Orion was a special song as well, as he said: "Obviously, the emotional component of 'Orion' with the Cliff element and the reciting of those words, those beautiful poetic words that he wrote toward the end of 'Orion' and that whole middle piece obviously is… it's beautiful and so unique, unlike anything that obviously we had ever done before or pretty much done ever since," Lars Ulrich admitted.
"So 'Orion' obviously has a special place in my heart because of the Cliff factor, and always will."
#2. Rage Against The Machine – Killing In The Name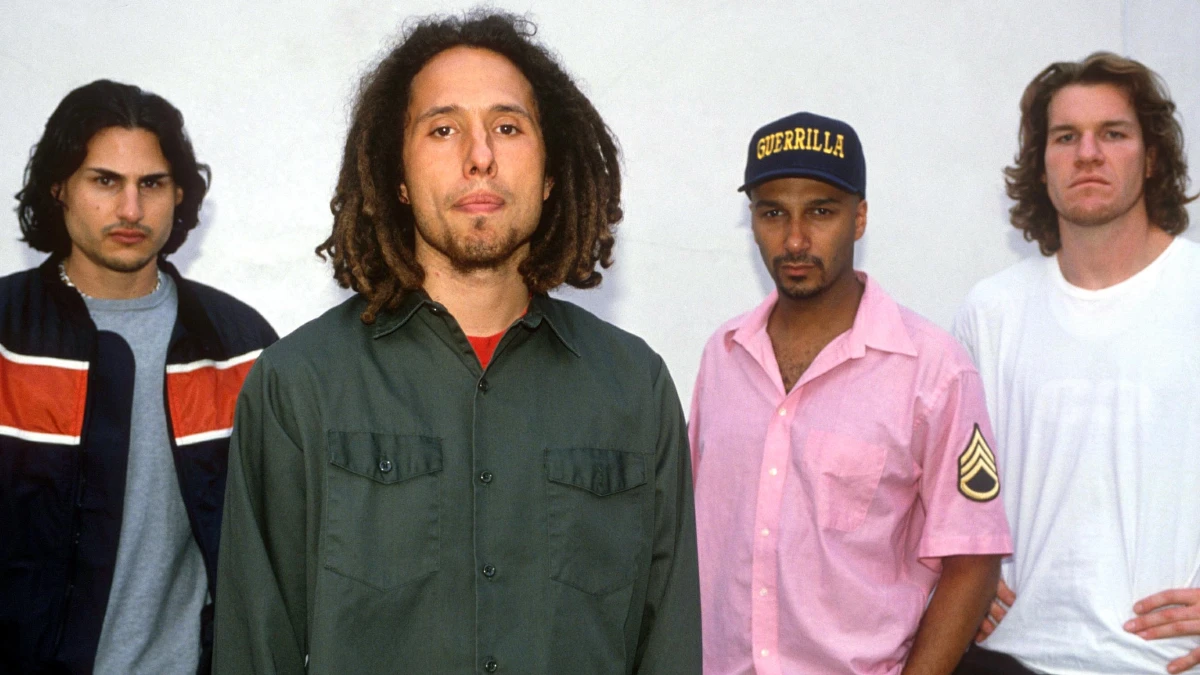 Rage Against The Machine, a band known for their uncompromising fusion of rap and heavy metal, introduced Killing In The Name as part of their self-titled debut album. The track, with its relentless guitar riffs, thunderous bass lines, and incendiary lyrics, became an instant rallying cry for a generation seeking a musical outlet for their frustration and disillusionment.
Despite its polarizing nature, Killing In The Name ascended to the top of the UK Singles Chart during the Christmas season of 2009, driven by a fan-led campaign to make it the number one song for the holidays. This grassroots movement showcased the enduring power of the song and its resonance with a new generation.
In 2020, Lars Ulrich explained his passion for Rage Against The Machine's first album and Killing In The Name song, saying: "From my worldview, there's nothing that seems to put things more in perspective than Rage Against The Machine. The music, themes, lyrics, delivery – everything seems to be so spot-on and relevant to the daily craziness that shows up whenever you unlock your device. I think it's the perfect soundtrack to the 2020."
#1. Deep Purple – Speed King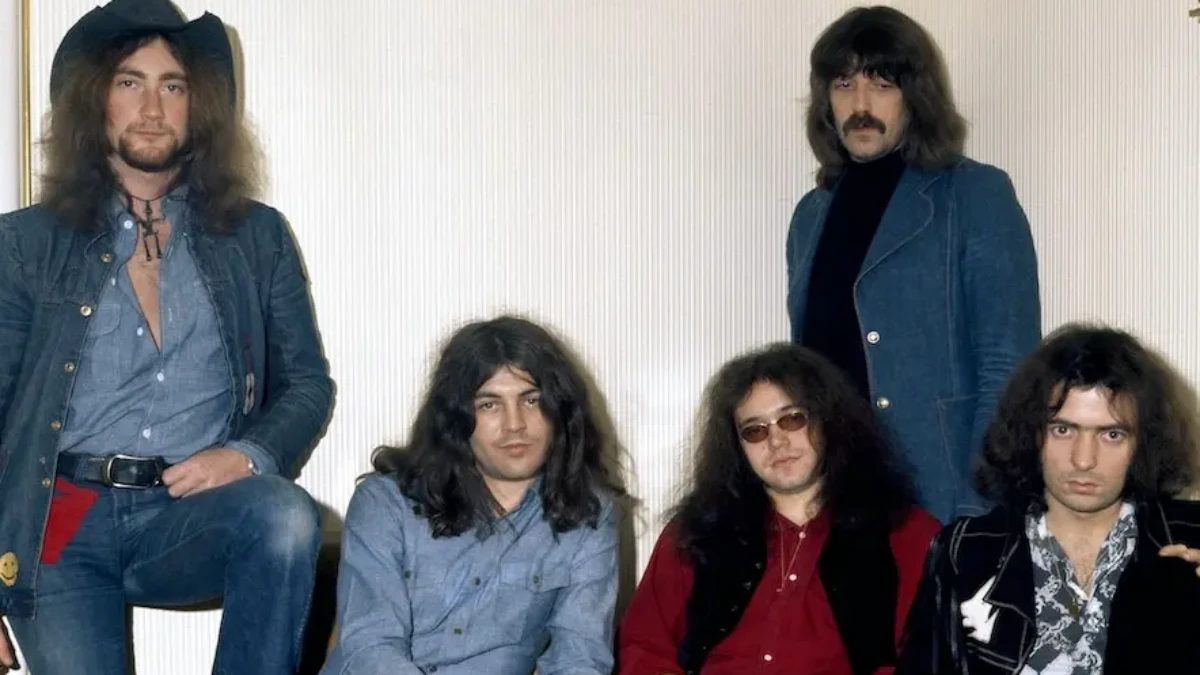 Speed King by Deep Purple is one such high-octane anthem that catapulted the band into the annals of rock history. It roared onto the scene in 1970 as part of Deep Purple's seminal album, Deep Purple in Rock. The song, born from a jam session during the band's recording process, captures the essence of their electrifying live performances.
Lyrically, Speed King is a wild and audacious ride. It's a raucous celebration of the rock 'n' roll lifestyle, complete with rebellious defiance and a tongue-in-cheek swagger. Gillan's vocal acrobatics and cheeky references to a fictional high-speed escapade create a captivating narrative.
Moreover, it's a track that allowed each member to shine, with Ritchie Blackmore's guitar solos, Jon Lord's Hammond organ wizardry, and Ian Paice's thunderous drumming combining to create a cacophony of sonic brilliance.
In 2016, Lars Ulrich spoke to Radio.com to admit that Deep Purple was a huge live force.
"When I grew up in Copenhagen, Denmark in the '70s, Deep Purple was the biggest rock band," Lars says. "They were an incredible live force. They were known for their instrumental… I mean, they were really, really technically efficient, and every night when they would play a show, it would be different than the night before and the night following."
Lars Ulrich's Favorite Songs:
Arctic Monkeys – R U Mine?
Thin Lizzy – Bad Reputation
Metallica – Orion
Deep Purple – Speed King
Rage Against The Machine – Killing In The Name