Metallica's Lars Ulrich Admits 'Orion' Has A Special Place In His Heart Because Of Cliff Burton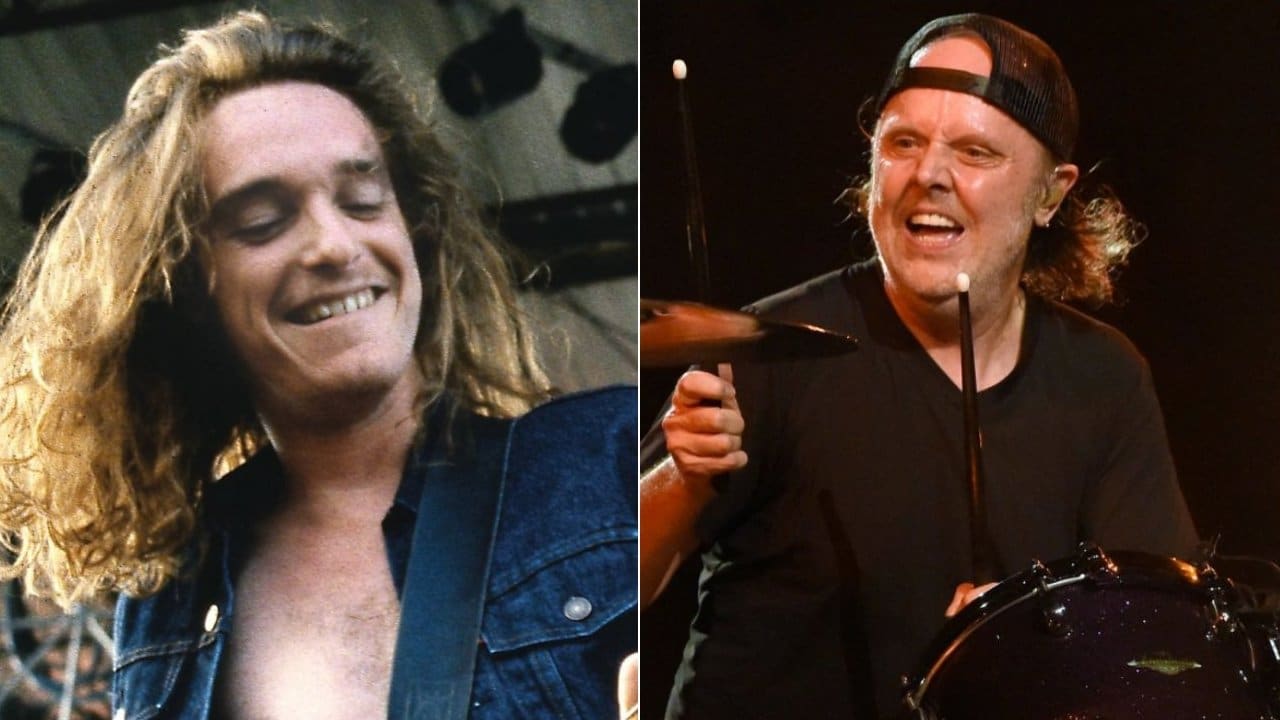 Metallica drummer Lars Ulrich has opened up about Orion and The Call of Ktulu comparisons and admitted that Orion has a special place in his heart, pointing out it is about Cliff Burton.
Lars Ulrich is known for being the co-founder and drummer of the heavy metal legends Metallica. Since the band's formation in 1981, he has been rocking fans with his unique drum performances. As for being one of the key members of the band, Lars Ulrich has helped Metallica to reach worldwide success. He has had extraordinary touches on the band's hit songs such as Sad But True, Blackened, Fight Fire With Fire, Battery, One, and Orion.
Orion was a little bit emotional piece of Metallica, no doubt. Featuring on the band's third studio album, Master of Puppets, it was a signature instrumental track of the band's late bassist Cliff Burton, who passed away on September 27, 1986. It was written by himself due to his interest in space and its astronomers, and most of the track features compositions, riffs, and solos by Burton. After Burton's death, the song was integrated with him, and it was also played at Burton's funeral.
However, when Lars Ulrich made a recent appearance on Sirius XM's Eddie Trunk, he shared his honest comments on Orion and The Call Of Ktulu comparisons. At first, Lars explained why Orion was a special piece for him, saying it was about Cliff Burton and his views on the track.
"Obviously, the emotional component of 'Orion' with the Cliff element and the reciting of those words, those beautiful poetic words that he wrote toward the end of 'Orion' and that whole middle piece obviously is… it's beautiful and so unique, unlike anything that obviously we had ever done before or pretty much done ever since," Lars says (as transcribed by MetalCastle.net).
"So 'Orion' obviously has a special place in my heart because of the Cliff factor, and always will."
Lars Ulrich Says 'Orion Has Cliff Burton's Stamp All Over It'
Lars Ulrich then mentioned how Iron Maiden influenced their other instrumental track, The Call Of Ktulu, from Ride The Lightning. Although he thought that The Call Of Ktulu has more classical music component compared to Orion, Cliff's emotional piece has a different place on him.
"But again, 'Ktulu' was our first foray into, you know… Iron Maiden used to do instrumentals on their records," Lars continued. "And even going back to Deep Purple and Mule and obviously classics like 'YYZ' from Rush and [Led] Zeppelin doing 'Moby Dick' and whatever. It was always intriguing.
"And maybe 'Ktulu's roots are a little more in [the] sort of in the classical music component.
"But obviously, 'Orion' has Cliff Burton's stamp all over it. Which puts it in a very unique place."
Back this past October, Lars Ulrich also explained how Metallica keeps young and hungry for its future. During an interview with Interview Magazine, Lars had said that it had been incredible to hear Nothing Else Matters filtered through people's voices on their iconic The Blacklist album.
"It's amazing to look at this list of 53 artists who have come together and taken the time to record all these songs," he said.
"There are all these versions of 'Nothing Else Matters' by different artists. To hear the song filtered through everybody's voices, approaches, and visions is an incredible thing.
"We know we've been around for a while. We can certainly feel it in our bodies, but at the same time, our spirit is young. And our spirit is always about the next album."
"So when the press and fans are gracious and respectful enough to say, 'Oh, this is classic Metallica,' or, 'We're celebrating the 30th anniversary of this album,' we sit there like, 'Holy fuck. We still think all our best years are ahead of us.' When people ask me, 'What's your favorite Metallica album?' I say, 'The next one.'
"That's the spirit that keeps us young and hungry. It's why I'm so appreciative of what you've done, of the whole team that came together on this project."