There is no doubt that Metallica is one of the greatest heavy metal bands in the world. With their huge discography, they proved how important band they are for the music community. They are the band that made James Hetfield, Lars Ulrich, Kirk Hammett, Jason Newsted, and Robert Trujillo what they are.
Metallica's story has begun in 1981 in Los Angeles. At first, the band's line-up featured James Hetfield on vocals, Lars Ulrich on drums, Ron McGovney on bass, and Dave Mustaine on guitars. But shortly before the first album Kill 'Em All was released, they fired Dave Mustaine and Ron McGovney, replacing them with Kirk Hammett on guitars and Cliff Burton on bass.
Even though Metallica has gone through several line-up changes, the band's current line-up features James Hetfield on vocals/guitars, Lars Ulrich on drums, Robert Trujillo on bass/backing vocals, and Kirk Hammett on guitars.
However, in this way, Metallica has released its debut studio album in 1983, Kill 'Em All. Ride The Lightning followed it in 1984 as the second studio album. Later, Lightning was followed by 1986's Master of Puppets, 1988's …And Justice For All, 1991's self-titled Metallica, aka The Black Album, 1996's Load, 1997's Reload, 2003's St. Anger, 2008's Death Magnetic, and 2016's Hardwired… To Self-Destruct.
So, how many albums Metallica has sold until 2022? What is Metallica's most sold album? As of 2022, Metallica has sold more than 150 million albums worldwide, with more than 75 million copies in the United States alone. With those studio album sales, Metallica certified 49x Platinum by RIAA, 27x Platinum by ARIA, 23x Platinum by MC, and many more. If you ask for the top 5 highest-selling Metallica albums until 2022, just scroll it.
The Top 5 Highest-Selling Metallica Albums Until 2022
5. Reload
Number of Sales: 9.2 Million
Reload was Metallica's seventh studio album that was released on November 18, 1997, via Elektra Records. That was the last studio album Metallica released with the band's longtime bassist Jason Newsted.
The album sold 436,000 copies in its first week, which made itself number one on the Billboard 200 list. At press time, Metallica's Reload was certified 3x platinum by RIAA, 2x Platinum, 2x Platinum by MC, Platinum by IFPI FIN, IFPI SWE, and IFPI SWI.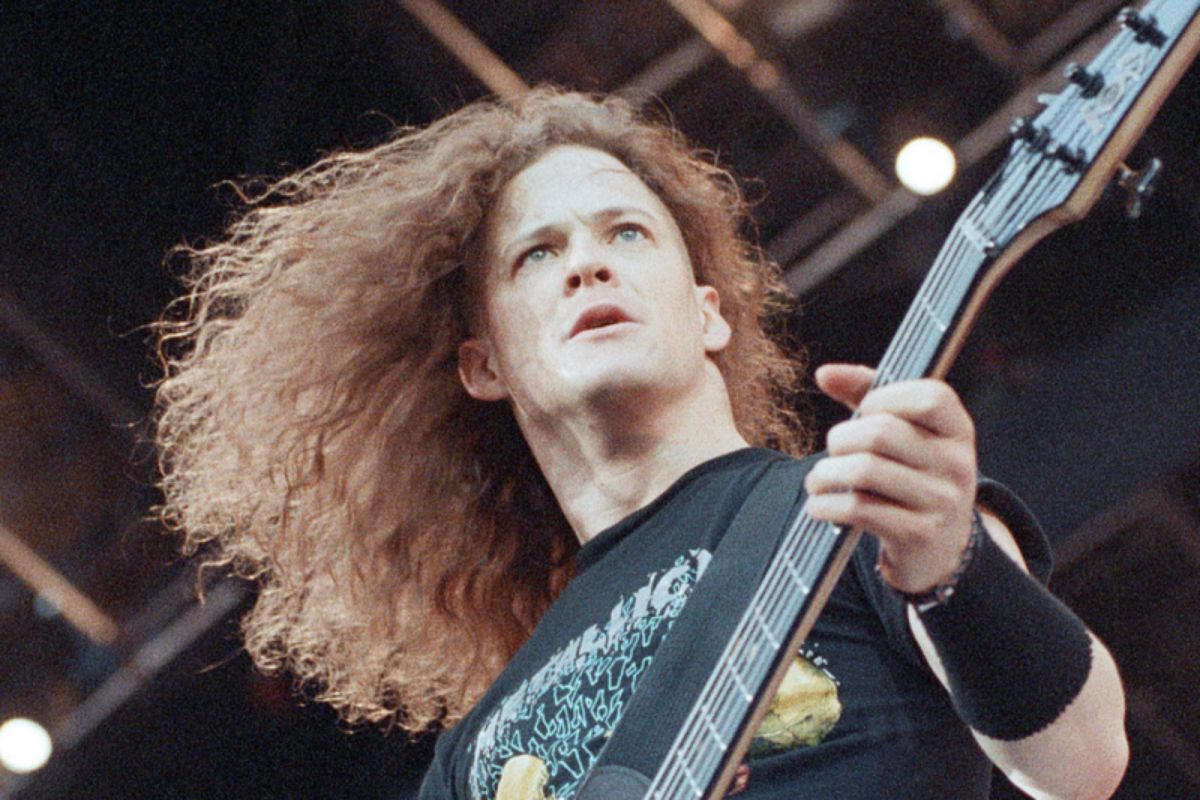 In the album, Metallica recorded beloved songs such as Fuel, The Memory Remains, The Unforgiven II, Devil's Dance, Better Than You, Prince Charming, and Fixxxer.
As of 2022, Reload is the fifth highest-selling Metallica album, with 8.7 million selling worldwide.
4. Load
Number of Sales: 9.5 Million
Load was the heavy metal pioneer's sixth studio album. The album was released on June 4, 1996, via Elektra Records in the United States and via Vertigo Records worldwide.
Back in its first week, Load had sold 680,000 units. The album made the biggest opening week for Metallica. According to Wikipedia, it was certified 5x Platinum by RIAA, 2x Platinum by ARIA, 4x Platinum by MC, and more.
There were some great pieces like King Nothing, Until It Sleeps, Bleeding Me, Mama Said, Wasting My Hate, Ain't My Bitch, Hero Of The Day, and Ronnie in this album. Originally, Metallica released 14 songs in total, with over 79-minute listening time.
In the past, the band's drummer Lars Ulrich had touched on the album's exploratory nature, saying: "This album and what we're doing with it – that, to me, is what Metallica are all about: exploring different things. The minute you stop exploring, then just sit down and fucking die."
So, Load is the band's fourth highest-selling album. It sold more than 9 million copies worldwide, as of 2022.
3. Master Of Puppets
Number of Sales: 12.8 Million
The third studio album of Metallica, Master of Puppets, is one of the most successful albums of the band, which was released on March 3, 1986.
Including Battery, the self-titled Master of Puppets, Leper Messiah, Orion, Welcome Home (Sanitarium), The Thing That Should Not Be, and many more in it, Master of Puppets showed off Metallica's unique style because everything had officially begun, according to fans.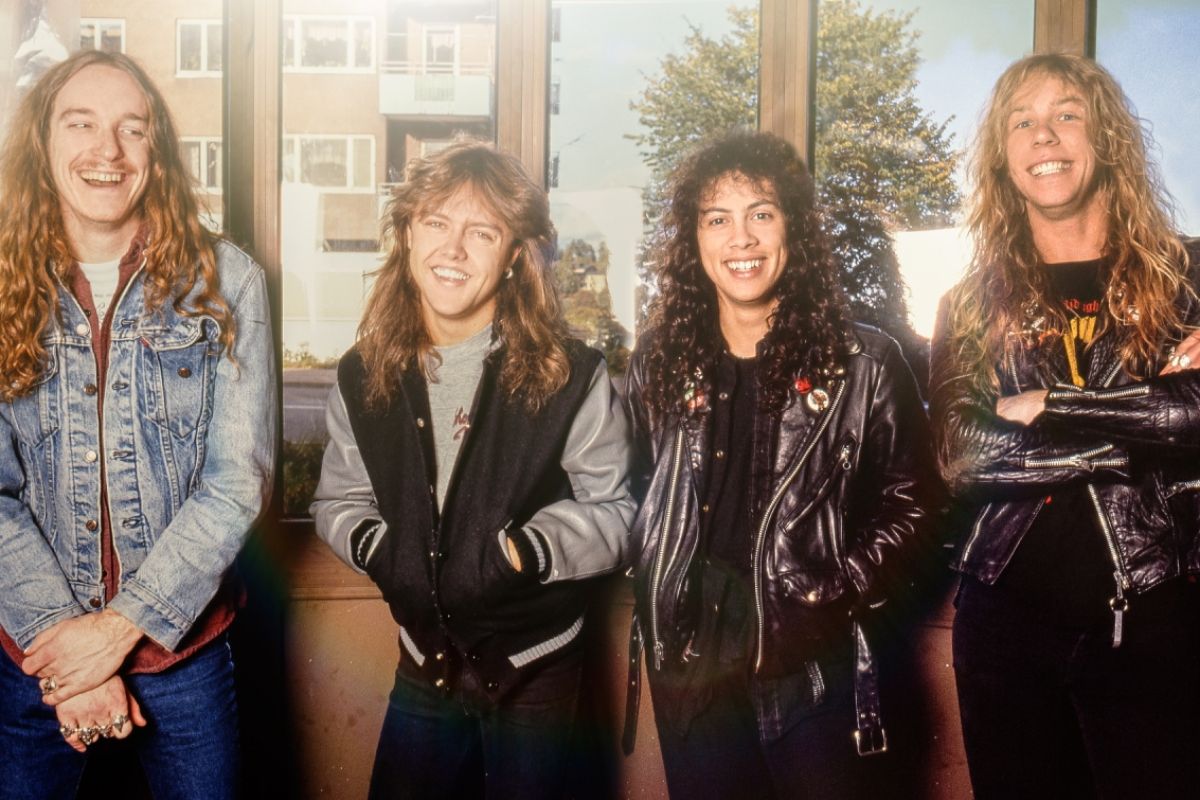 The album was the last album that featured the band's late bassist Cliff Burton.
Peaked at number 29 on Billboard 200 chart, Master of Puppets was certified 6x Platinum by RIAA, 6x Platinum by MC, Platinum by ARIA, Platinum by IFPI FIN, BPI, BVMI, and RMNZ.
As of 2022, Master of Puppets sold over 12.8 million copies worldwide, which means it is the third highest-selling albums of Metallica.
2. …And Justice For All
Number of Sales: 18.1 Million
Metallica's fourth studio album, …And Justice For All, was released on September 7, 1988, via Elektra Records. It was the first album that featured the bassist Jason Newsted after the late Cliff Burton.
The album has a different style compared to others. Earning Metallica's first Grammy Awards with the song One's solo, the album …And Justice For All was longer and faster than the others.
In the album, Metallica released its beloved songs such as Blackened, One, the self-titled …And Justice For All, Harvester of Sorrow, the Cliff Burton tribute song To Live Is To Die, and Dyers Eve.
Metallica's …And Justice For All peaked at number 6 on the list of Billboard 200 while peaking at number one on the Finnish albums, aka Suomen virallinen lista.
…And Justice For All is the band's second highest-selling album with 18.1 million sales, as of 2022.
1. Metallica (The Black Album)
Number of Sales: 28.3 Million
The band's self-titled fifth studio album, Metallica, also known as The Black Album, is the band's most successful albums so far. It was released on August 12, 1991, and has been rocked the world until then.
The album helped Metallica to acclaim massive success. In its first week, The Black Album sold 598,000 copies. Being the most successful album of the band, The Black Album was certified 16x Platinum by RIAA, 13x Platinum by ARIA, 12x Platinum by RMNZ, 4x Platinum by IFPI SWE, IFPI SWI, BVMI, and IFPI NOR, and more.
The album features the band's most beloved songs such as Enter Sandman, Sad But True, Nothing Else Matters, The Unforgiven, Wherever I May Roam, My Friend of Misery, The God That Failed, and Holier Than Thou. Including 12 songs in total, the album has over 63-min listening time.
Metallica's self-titled The Black album is the highest-selling album of the band. As of 2022, it has sold more than 28.3 million copies worldwide, which means it is the best-selling album of Metallica.