LAMB OF GOD's RANDY BLYTHE on JOE BIDEN Victory: "That Is Childish"
The lead vocalist and lyricist of the heavy metal band Lamb of God, Randy Blythe, opened up himself about politics peacefully and reacted to Joe Biden's victory against Donald Trump.
Just a few hours ago, it was announced that Joe Biden reached 270 votes and win the White House and defeat the president Donald Trump. Following the news, Joe Biden became the 46th president of the United States and went people crazy to celebrate.
Recently, Randy Blythe, who defends world peace and equality between all humans, contacted his 348k followers on Instagram to break his silence on politics and share his current thoughts about the election.
Speaking about the current situation of the US and election, Randy Blythe said that people should make empathy. He also encouraged people to speak peacefully and act respectfully. Randy Blythe concluded his words by saying that all people of America are tired and have to act like adults amid the chaos.
Randy Blythe wrote: "'Empathy' 11.07.2020, Richmond, VA. CNN, Fox News, MSNBC, ABC, CBS… all the major news networks have just called the 2020 Presidential election for Joe Biden & Kamala Harris. Although these are just projections by media outlets (nothing is official until the members of the Electoral College cast their votes on Dec. 14th, 2020, then announced by a joint session of Congress on Jan. 6, 2021), & although there will be a lot of lawsuits brought forth by Donald Trump who will not concede anytime soon (or ever?), it's obvious that it's OVER- Joe Biden will be the 46th President of the United States.
"At this time, I would like to encourage everyone, no matter who you voted for, to behave with some class; to speak & act with some empathy.
"This country has been consumed by a toxic polarity- it is time for that toxicity to end, because it is not sustainable & it does not accomplish anything.
"We are all tired. We all have strong feelings. It is time to act like adults with correctly calibrated moral compasses.
"My feelings about President Trump (& politicians in general, for that matter) are well known, but I have zero reason to gloat. That is childish, & it accomplishes nothing. Instead I will choose to act with empathy, & hope that some level of civility will return to American discourse across the board.
"I just came back from a 'Stop the Steal' rally near the VA State Capitol, where I shot these photos. No one was rude to me, & they announced from the beginning that it would be a peaceful protest- that is their right, & although I disagree with them, I support their right- they are my countrymen & women.
"These people are going to be very upset today- I will show people like this empathy in the hope that we can find common ground somehow, & that this terrible atmosphere that has hung over America for the last 4 years will begin to lift. It HAS to, or we all are screwed.
"Please- let's all start talking to each other again.
"I hope you all have a good day- now, I'm going surfing. Peace."
You can find the photos taken by Randy Blythe below.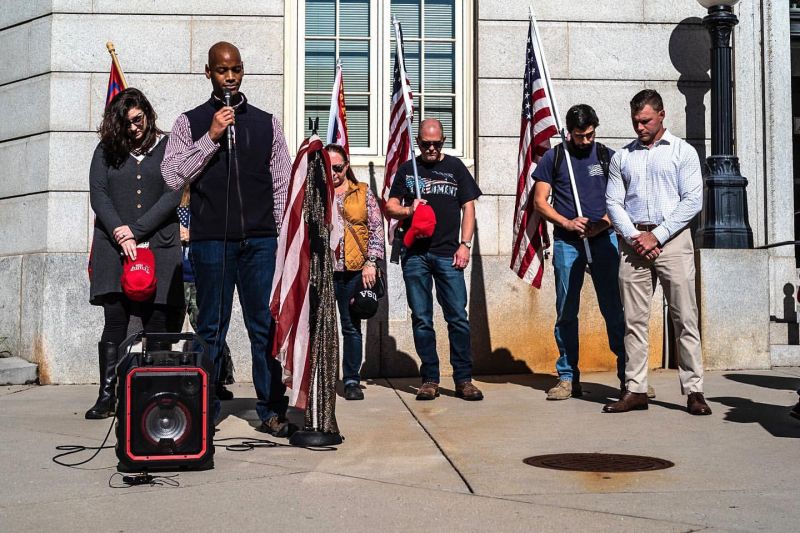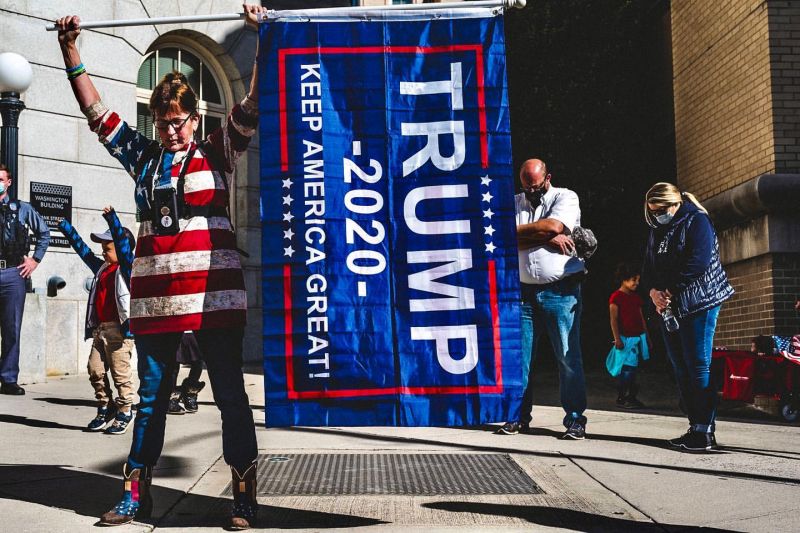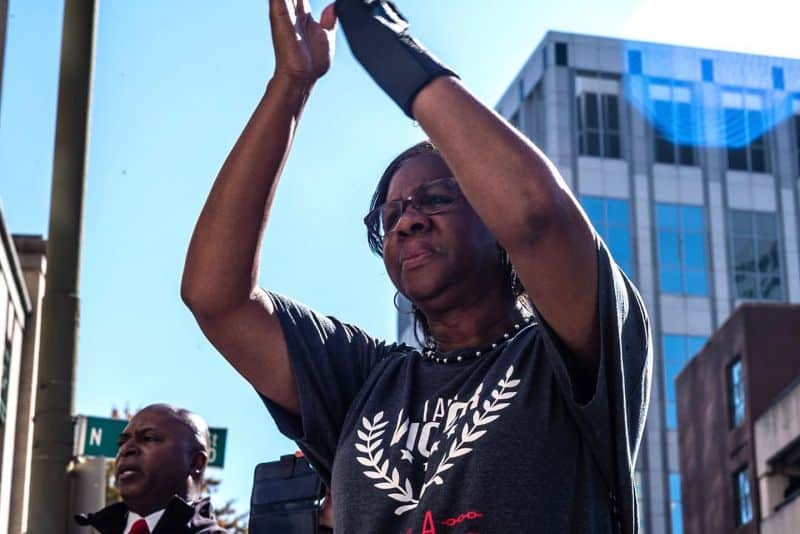 Click here to reach the post.