Metallica's Kirk Hammett Watching TV with Special Friends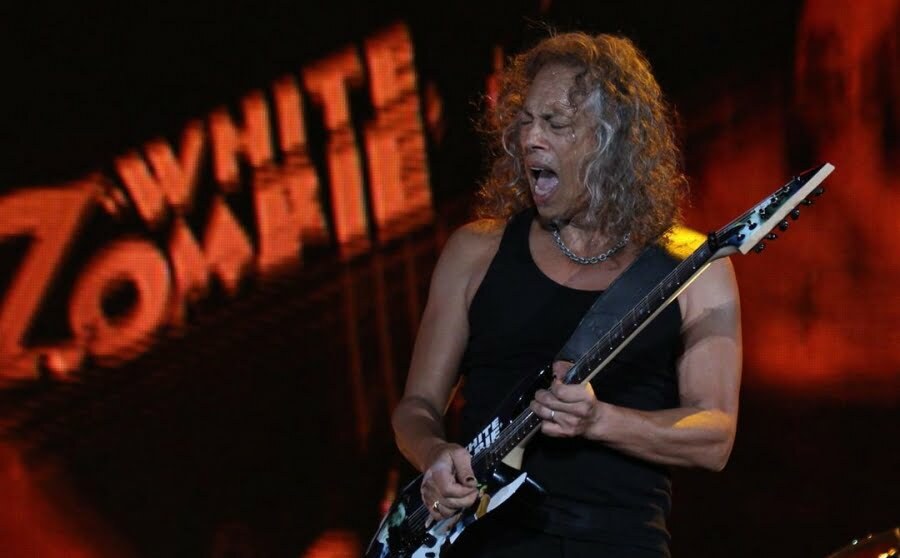 The American thrash metal band Metallica lead guitarist Kirk Hammett, who join the band in May 1983, has just posted a photo, taken by Patrick Keeler, on his official Instagram account and stated that he watching MEAT TV at MadeWorn with the special friends.
Here's the statement shared by Metallica's Kirk Hammet.
"Just watching  some meat tv with a bunch of my best friends ⚡️🖤⚡️ Pic by @keelerpatrick @madeworn 📸⚡️🖤"
Also, "Kirk stopped by MadeWorn last night for a little Petflix and Chill," the photographer Patrick Keeler says.
You can see the special photo below.