The 5 Guitarists That Slash Named Some Of His Favorites Ever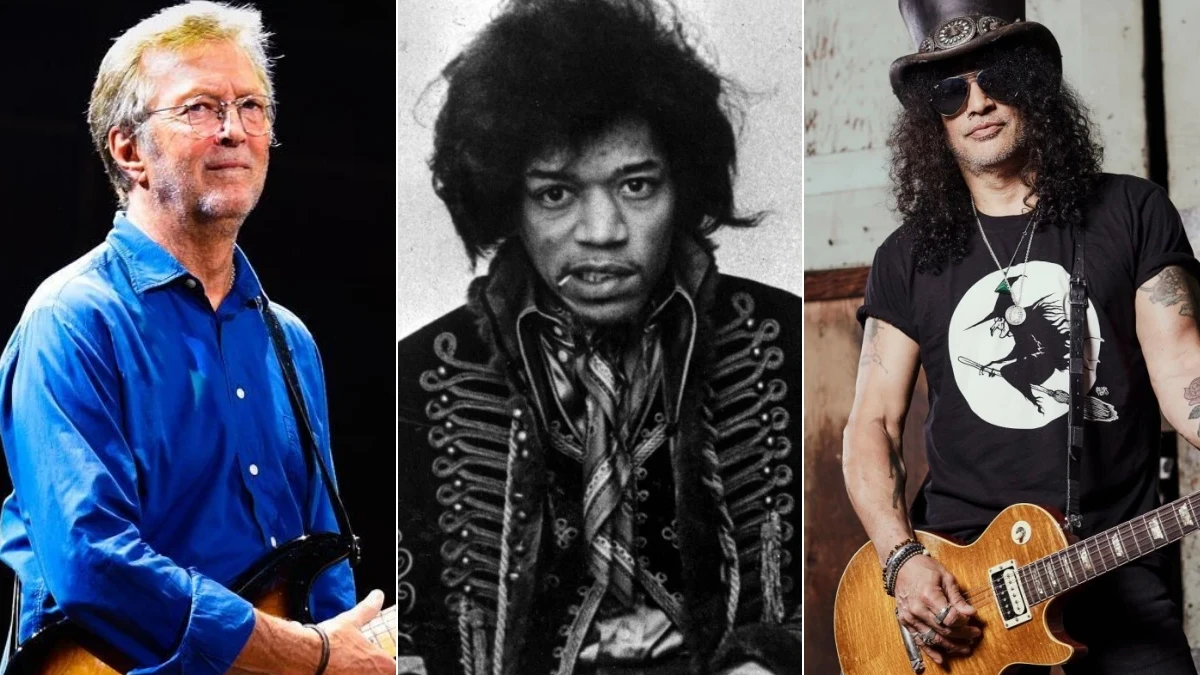 Known for his effortless style and impressive guitar skills, Slash has influenced countless musicians and left an indelible mark on the music industry. Aside from influencing people, he has his own inspirations. In this article, we will explore the top five guitarists that Slash has picked as his favorites of all time. These are the guitarists that have left an impact on him and have inspired his own playing style.
Before we dive into Slash's favorite guitarists, let's take a moment to appreciate his career. From his tenure with Guns N' Roses to his successful solo career, he has been a force to be reckoned with in the music world. His technical proficiency on the guitar and his ability to craft memorable riffs and solos have made him one of the most respected guitarists of all time. He has inspired countless people to pick up the guitar and pursue their own musical dreams.
Slash gained international fame as a member of Guns N' Roses. He joined the band in 1985 and contributed to the band's first five studio albums until his departure in 1996. Following two decades, Slash rejoined Guns N' Roses in 2016. Throughout the band's career, Slash's guitar work was a defining characteristic of their sound. His solos and riffs were featured prominently on hits like Sweet Child O' Mine, November Rain, and Welcome to the Jungle, and his contributions were essential to the band's success.
So, let's take a journey through Slash's favorite guitarists and gain insight into the influences that have helped shape his own legendary career.
The 10 Guitarists That Influenced Slash
From time to time, Slash revealed his favorite guitar players in various interviews to show his admiration for them. Along with bringing you what Slash said for his inspirations, we'll take a close look at the musicians that Slash picked as his favorites. So, let's start to name Slash's favorite guitarists.
#5. Joe Perry
Joe Perry was one of those names that Slash named one of his favorites of all time. The 73-year-old guitarist is known as the lead guitarist of the rock band Aerosmith. His influence on rock music has always been significant.
Perry's guitar playing has been a key component of Aerosmith's sound with his blues-influenced riffs and solos. He wrote many of the biggest hits for Aerosmith, including Walk This Way, Sweet Emotion, and Dream On. In addition to his work with Aerosmith, Perry has also released several solo albums, including Joe Perry and Have Guitar, Will Travel.
In 2002, Slash praised Joe Perry during his interview with Guitar. The musician admitted that Perry had a great impact on him. He also described the way Perry used to play the guitar.
"He was a huge influence on me," Slash says. "He's a great riff writer and has a wonderful head for catchy licks that are always different from what anybody else would do. Joe also comes from that school of 'beat the shit out of your guitar'."
Also, in February 2022, Slash admitted that there was an Aerosmith song that led him to play the guitar.
"There's an Aerosmith song called 'Nobody's Fault' off the 'Rocks' record," says Slash. "It was one of the songs that when I first picked up the guitar, that was the record, that particular album, the timing of me hearing that record at the time when I heard it had a lot to do with how I ended up where I am."
#4. Billy Gibbons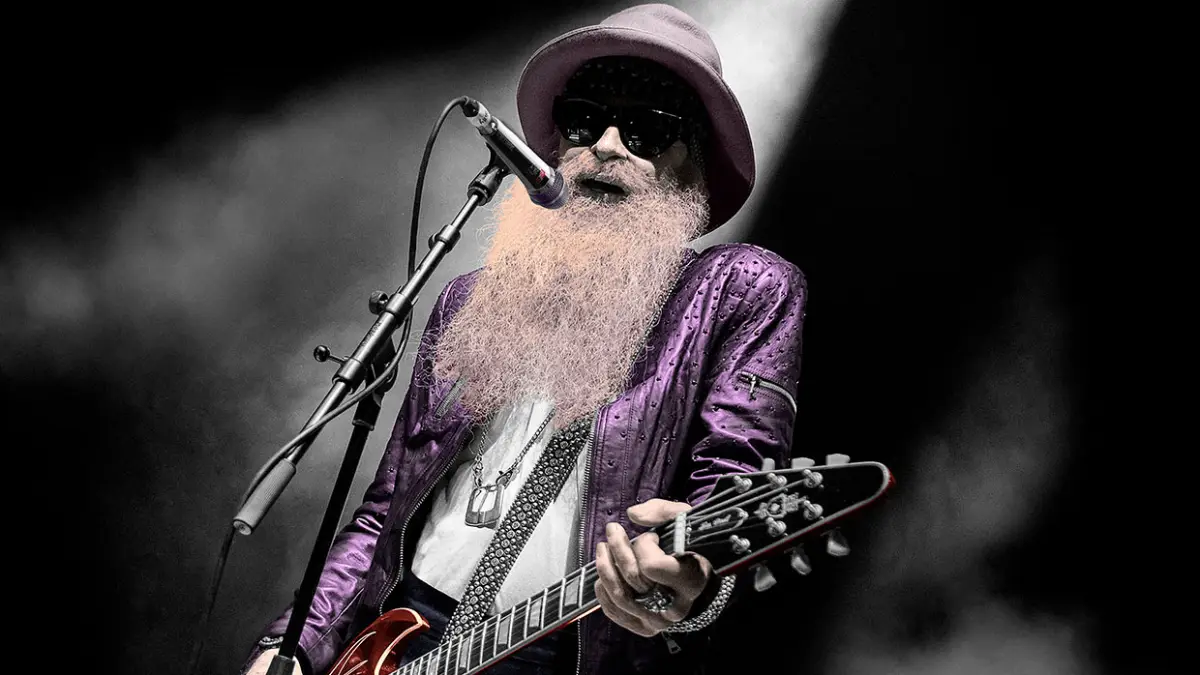 Billy Gibbons was an American musician, singer, and songwriter, best known as the lead guitarist and primary songwriter for the legendary rock band ZZ Top. He was born on December 16, 1949, in Houston, Texas, and began playing guitar at a young age.
Gibbons' playing style helped ZZ Top to define its sound. The late guitarist's playing style was characterized by his use of bluesy riffs and licks, which he often played with a heavily distorted tone. He was also known for his use of slide guitar and his ability to blend different styles of music, such as blues, rock, and jazz, into his playing.
In an interview with Esquire magazine, Slash praised Billy Gibbons. Touching on his guitar playing, Slash revealed the thing he loved much about him.
"Billy is somebody I know," Slash said. "But first and foremost, way, way before I ever actually met him, he was one of the tastiest sort of rhythm, blues, and electric-blues guitarists who I had ever heard. As far as me identifying with a certain tone and a certain style of putting notes together, he's got so much soul.
"And he's got such a great guitar sound. He is obviously very, very well-known in every circle as far as musicians and fans of ZZ Top, but sometimes I think he's underrated for just how great he really is."
Furthermore, Slash and Billy Gibbons shared the stage in 2008, playing La Grande by ZZ Top.
#3. Eddie Van Halen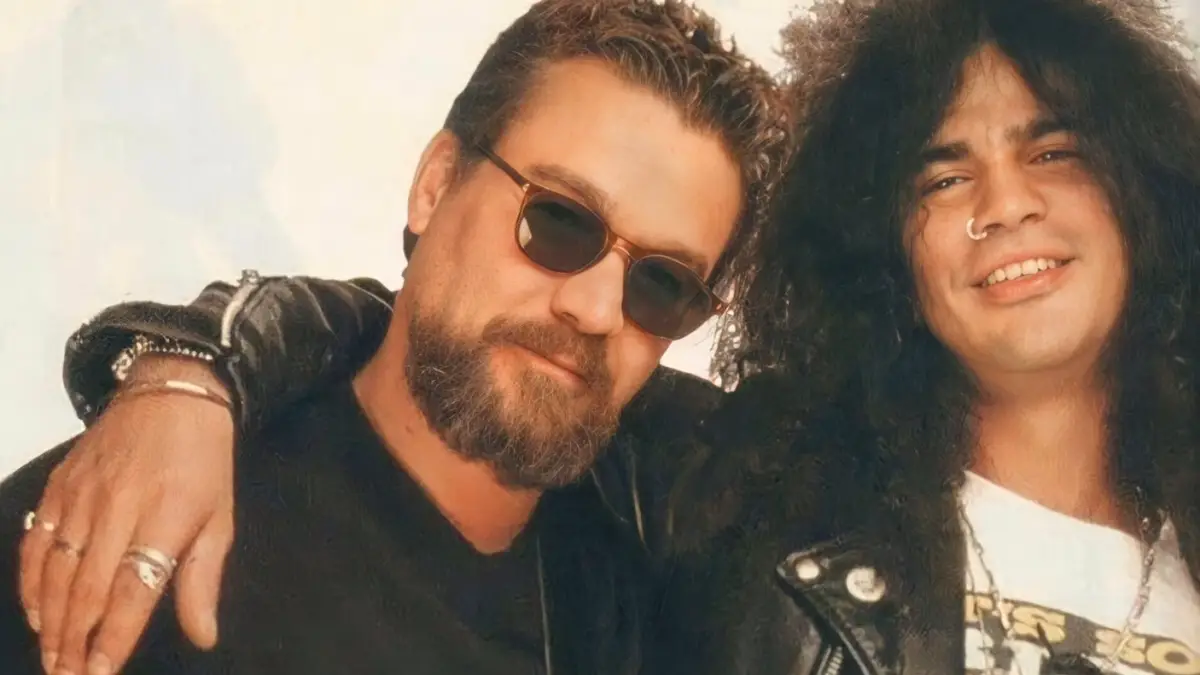 Eddie Van Halen was one of those guitarists that Slash named his favorite. He is considered one of the best of all time, known for his innovative techniques and virtuosic playing style. The late guitarist also popularized the tapping technique, in which he used both hands on the fretboard to create lightning-fast runs and solos.
The guitarist became a world-prominence with his co-founded band Van Halen. The band's self-titled debut album in 1978 became an instant classic, featuring hits such as Runnin' With the Devil and Eruption, which showcased Eddie's virtuosic guitar skills.
In December 2021, Slash looked back on his first years with the guitar. The guitarist said everybody tried to emulate Eddie Van Halen during his early years.
"As a guitar player, I was just a kid, I was just picking up the guitar at that time. I hadn't even started at that moment," he told Southern Accents Radio With Dave Cobb.
"I started the following year, but when I started getting into guitar playing, everybody was trying to emulate Eddie and they were all focusing on the obvious techniques and the fucking finger tapping and the harmonics and the tremolo bar stuff and all these really fucking great techniques that Eddie had."
#2. Eric Clapton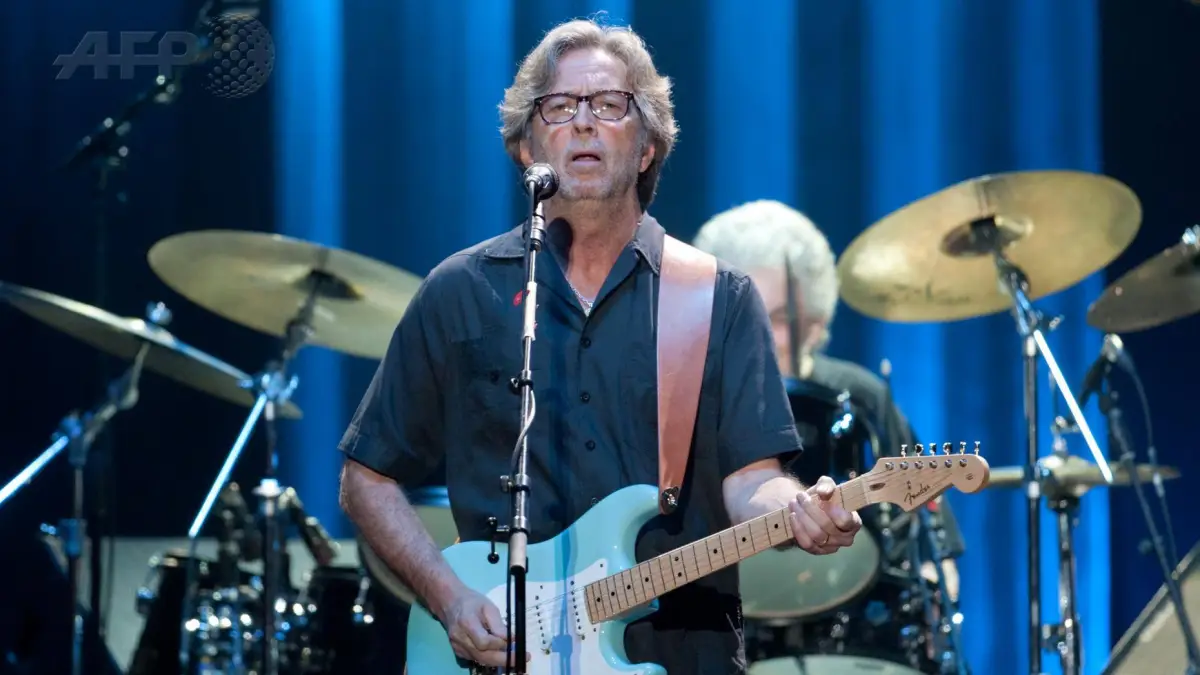 In the list, Slash also named Eric Clapton one of his favorites.The guitarist began his career in the 1960s, playing with bands like The Yardbirds and John Mayall & the Bluesbreakers. He later formed the supergroup Cream with Jack Bruce and Ginger Baker, which became one of the most influential bands of the era.
After Cream disbanded, Clapton went on to have a successful solo career, releasing numerous albums and hit songs like Layla, Tears in Heaven, and Wonderful Tonight. He has also collaborated with many other musicians over the years, including George Harrison, B.B. King, and Steve Winwood.
In 2018, Slash revealed Eric Clapton's impact on him. According to the guitarist, seeing Eric Clapton writing a song was the moment he thought that was something he wanted.
"I think everybody says their biggest influence is Eric Clapton [laughs]," Slash reveals. "He was the guy that… you know, all things considered when I first figured that was lead guitar that I wanted to do it was because I was watching a guy doing an Eric Clapton work. He was playing a Cream song, I said, 'That's what I want to do'."
#1. Jimi Hendrix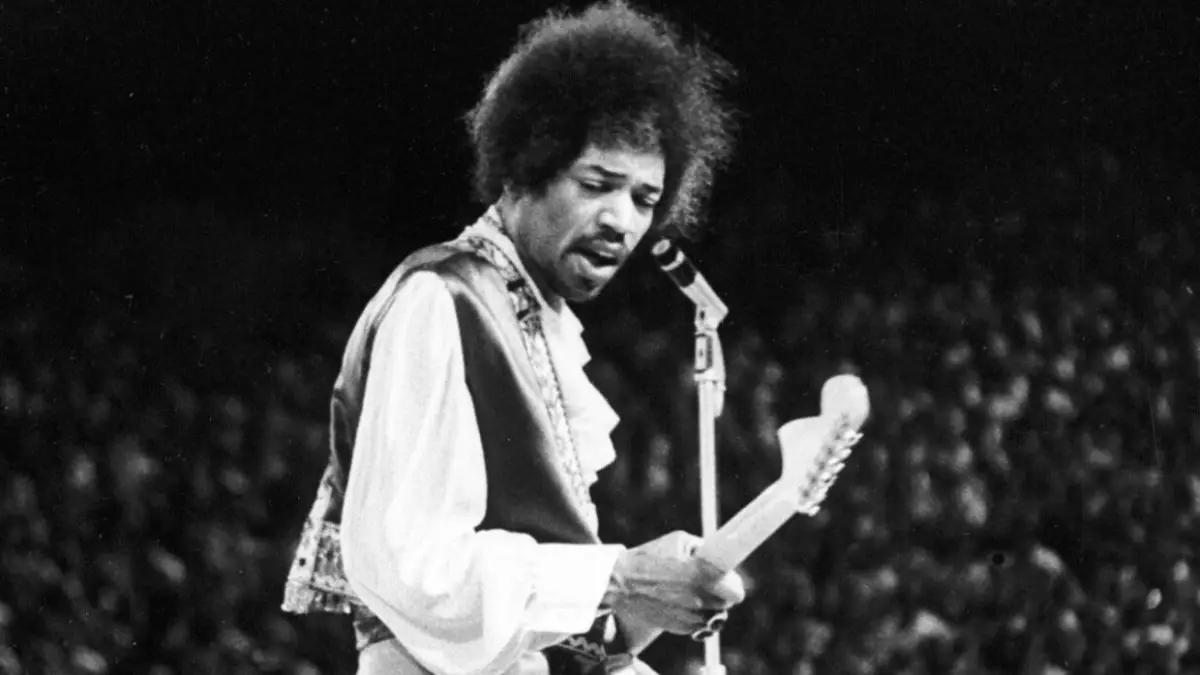 Like most musicians, Jimi Hendrix was also the name that inspired Slash in his career. Hendrix first gained fame in the mid-1960s while performing in Greenwich Village in New York City. He later became known for his electrifying live performances and innovative use of effects pedals and feedback.
Jimi Hendrix released three highly successful studio albums with his band The Jimi Hendrix Experience, including Are You Experienced, Axis: Bold As Love, and Electric Ladyland, before his tragic death in 1970 at the age of 27.
Furthermore, Hendrix revolutionized the way the guitar was played, expanding its sonic possibilities with his innovative use of distortion, feedback, and other effects. His style influenced countless musicians in a variety of genres, including rock, jazz, funk, and metal.
Slash thought Jimi Hendrix was the pioneer of the guitar. Explaining why he loved Jimi Hendrix so much, Slash also revealed his works are beyond time.
"He was the pioneer for electric lead guitar," Slash claims. "Even the guys before him — like Clapton and Beck and all that — but the thing about Jimi is he came along and he was definitely the primal wild man, shit coming out of his pores. It was the extremes of all the different nuances that all the different guitar players before him had and just coming out in droves and saying it in a certain way that was uniquely Jimi and nobody else.
"Jimi's still the man. It's funny because you hear about him so much but he was that great. And his material stands the test of time all these years later."
In 2021, Slash updated his social media account to pay tribute to Jimi Hendrix. Sending his respect for the greatest guitarist, Slash revealed one of the most heartwarming photos of Jimi Hendrix.