Guns N' Roses' Slash Reveals Aerosmith Song Led Him To Pick Up The Guitar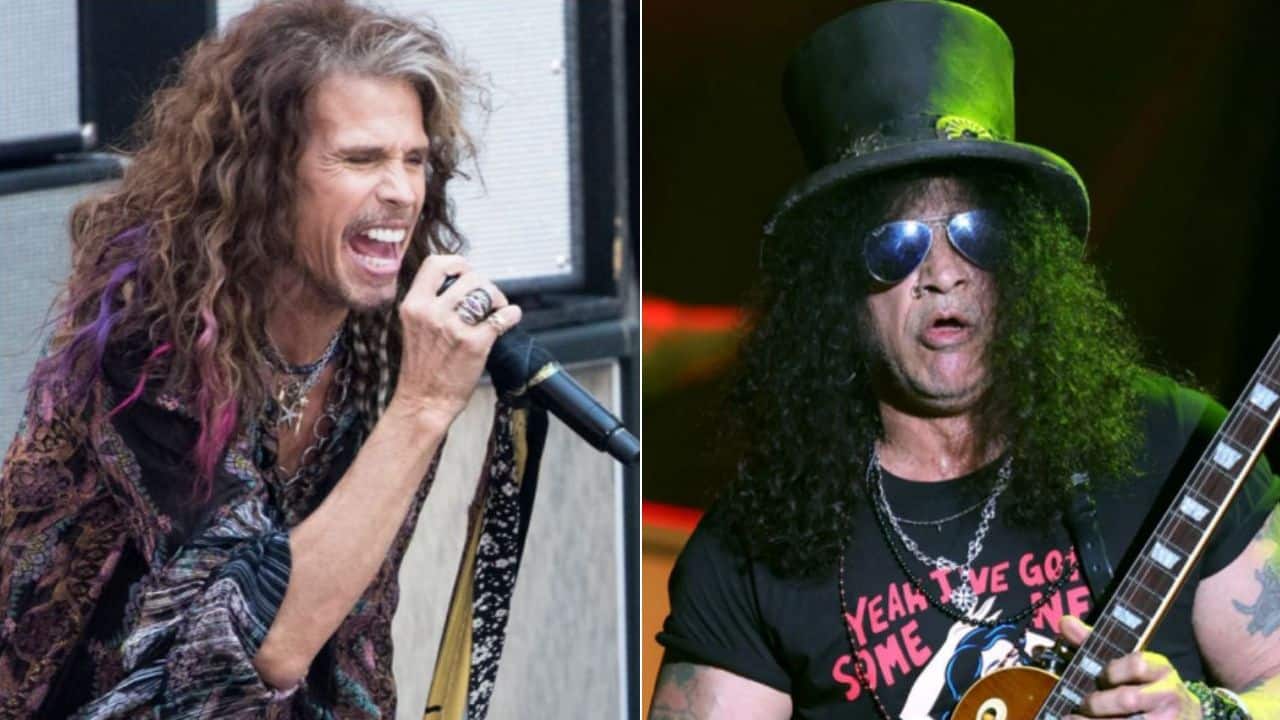 Guns N' Roses guitarist Slash has sent his respectful words for the rock band Aerosmith and said that their classic song, Nobody's Fault, was one of the most heavy hard rock songs in history.
Slash is one of the core members of the hard rock band Guns N' Roses, which was formed in 1985. The band received positive feedback from the rock and roll community with their debut album Appetite For Destruction, which sold over 28 million copies and peaked at number 1 on the American Music Charts. Slash, who achieved international fame with Guns N' Roses, took part in 5 albums with the band.
Aerosmith was one of those bands that Slash has been respecting. Since 1970, they have been rocking the rock world with their great discography. Including 15 studio albums, 7 live albums, 2 EPs, and 16 compilation albums, Aerosmith has sold more than 150 million albums worldwide. As of 2022, Aerosmith was certified 42x Platinum by RIAA after their massive success.
Aerosmith's Rocks album was the band's fourth studio album released in May 1976. Certifying 4x Platinum by RIAA, the album consisted of 9 songs in total. The album features great songs such as Nobody's Fault, Last Child, Back in the Saddle, Combination, Lick and a Promise, and Get the Lead Out.
Recently, during his appearance on WMSC radio, Slash praised Aerosmith by touching on their Rocks album. Saying that the album's Nobody's Fault means too much to him, Slash admitted that the album had a lot to do with how he ended up where he is. He also revealed that that song was the song he picked up the guitar.
"There's an Aerosmith song called 'Nobody's Fault' off the 'Rocks' record," Slash said. "It was one of the songs that when I first picked up the guitar, that was the record, that particular album, the timing of me hearing that record at the time when I heard it had a lot to do with how I ended up where I am."
Slash Names Aerosmith's 'Nobody's Fault' One Of The Most Heavy Hard Rock Songs
Later then, Slash went on to say that the classic Aerosmith song from the album, Nobody's Fault, is one of the heaviest hard rock songs. Adding that the song is indicative of Aerosmith this day's rock music, Slash also explained why he always loved the song.
"And [Nobody's Fault song] was probably one of the most heavy hard rock songs — very indicative of the '70s and very indicative of Aerosmith at this certain time," he continued.
"And it wasn't Black Sabbath heavy, it wasn't 'heavy metal, heavy metal,' but it was still this really hardcore hard rock song. And so I always loved it."
Back in his July 2020 interview with Louder Sound, Slash had recalled the horrible Aerosmith show he watched back in the day. Detailing the show, Slash had said that the band's singer Steve Tyler was clumsy. According to him, he thought at the time that it was foolish that the band broke up due to drugs and alcohol problems.
"Oh, I'm sure they were. But back then I had no idea about what the band was about. I didn't know that, at that point, a good Aerosmith show was a rare occurrence. Van Halen totally blew them away!
"But I was so innocent. I remember watching Steve Tyler fall over on stage and thinking, 'Wow, the guy must be really clumsy.' I had no idea drugs were involved.
"It was only when Joe Perry left the band that I realized. There was a lot of talk at that point about their drug problems. And it really bummed me out. I couldn't fathom the concept of a band like that breaking up over something so stupid.
"When Keith Moon died, I understood why The Who split up. When John Bonham died, Jimmy Page said, 'We cannot continue as Led Zep without John.' That I could understand. But when Aerosmith broke up, it broke my heart."