Guns N' Roses' Slash Claims Everyone Copied Eddie Van Halen: "They Were All Focusing The Fucking Finger Tapping"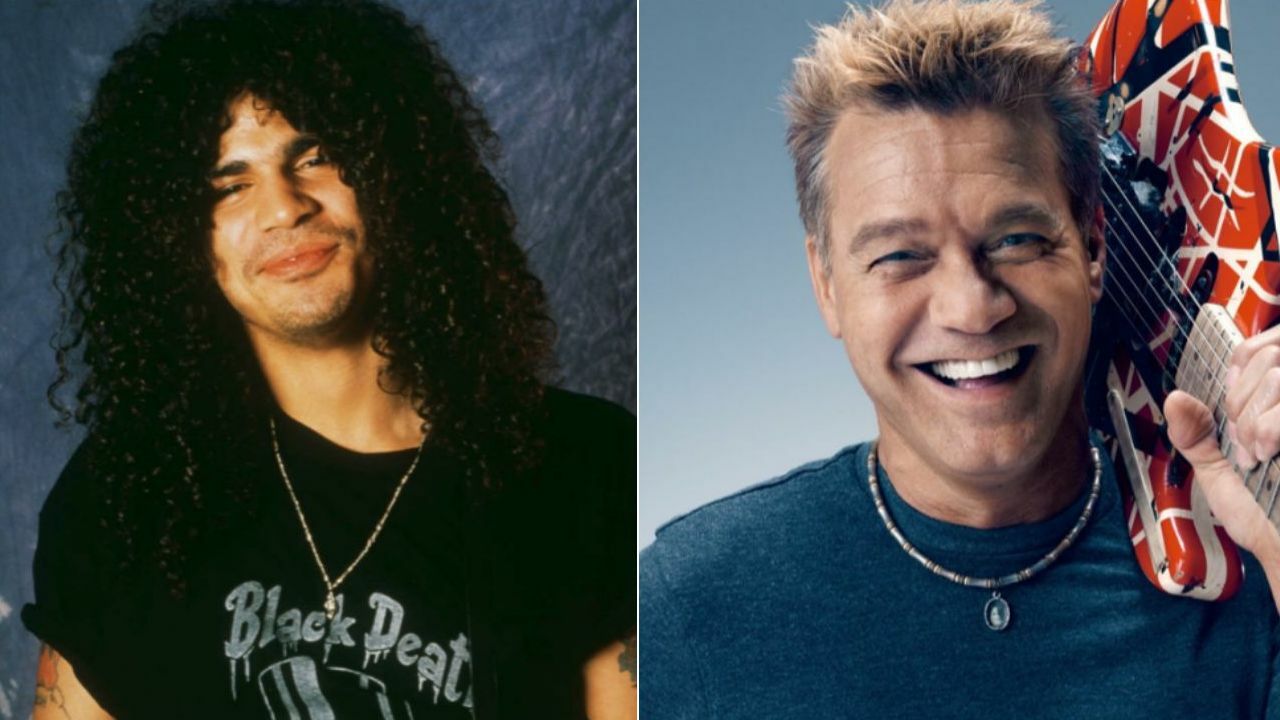 Guns N' Roses guitarist Slash has paid his tribute to the late Van Halen guitar legend Eddie Van Halen and claimed that every one of the guitarists in the rock community copied his style.
Slash is the Rock Walk of Fame star who started playing guitar in his youth. Gaining his international fame for being the guitarist of the rock band Guns N' Roses, Slash played alongside artists such as Myles Kennedy and Velvet Revolver. He also released albums under the band Slash's Snakepit.
On the other hand, the late Van Halen guitarist and co-founder Eddie Van Halen was one of those inspirational guitarists of the rock and roll community. He is regarded as one of the greatest guitarists of all time with his Van Halen career. The late guitarist's musical style and legacy have been continuing to be an inspiration for generations.
Slash was one of those guitar players that was inspired by Eddie Van Halen's style back in the day. Slash had sent his respects for Eddie Van Halen and his band Van Halen every time he mentioned them. Furthermore, when he was honored on the Rock Walk of Fame, his name was placed alongside such great guitarists, including Jimmy Page, Eddie Van Halen, and Jimi Hendrix.
However, in a recent interview with Southern Accents Radio With Dave Cobb, Slash once again praised Eddie Van Halen and his band Van Halen, touching on the band's debut album. At first, Slash touched on Van Halen's debut record and claimed it changed the seventies.
"By and large, I really don't come from this '80s shredding school of guitar playing at all," Slash says. "But when I first heard, along with everybody else, in 1978 and first heard the Van Halen debut record, it really fucked me.
"That was a heavy fucking record. I mean, that was the moment that the Seventies just changed, that particular record."
Slash Reveals How People Copied Eddie Van Halen's Style
Slash then mentioned Eddie Van Halen and sent his respect for him. Praising the guitarist's style, Slash revealed how people copied Eddie Van Halen. He concluded his words by saying how much he loved Eddie.
"As a guitar player, I was just a kid, I was just picking up the guitar at that time," Slash continues. "I hadn't even started at that moment.
"I started the following year, but when I started getting into guitar playing, everybody was trying to emulate Eddie and they were all focusing on the obvious techniques and the fucking finger tapping and the harmonics and the tremolo bar stuff and all these really fucking great techniques that Eddie had.
"But the way that he did it was such a part of his personality and it was such a part of his melodic sensibility that it had this musical fluidity that nobody after that really ever came close to playing that style of guitar playing.
"And so I always loved Eddie. And in between any of his very specific techniques, he also just had great fucking rock and roll lyrics, just really cool, bluesy, fucking rock lyrics. So, yeah – loved Eddie."
Back on November 25, Slash had recalled his tenure with Michael Jackson. During the interview, he had revealed how Michael Jackson behaved in the studio. He also admitted that it was great to play alongside Jackson.
"It was cool but more than anything for me it was an opportunity to grow as a player and learn to adapt to other people's situations," Slash says.
"It was really humbling because I wanted to do a good job and work within the idiosyncrasies of the people you were working with.
"He just left me there. Which was actually really cool.
"We met at the Record Plant and he was with Brooke Shields. I was sort of freaked out…
"It's Michael Jackson and there's Brooke Shields, and it was sort of a whoa kind of thing.
"We met and exchanged niceties and he took off to dinner and left me with the producer and I just did my thing. That was it.
"That's sort of what he was always like, just do your thing."