The 10 Songs That Ozzy Osbourne Named His Favorites Ever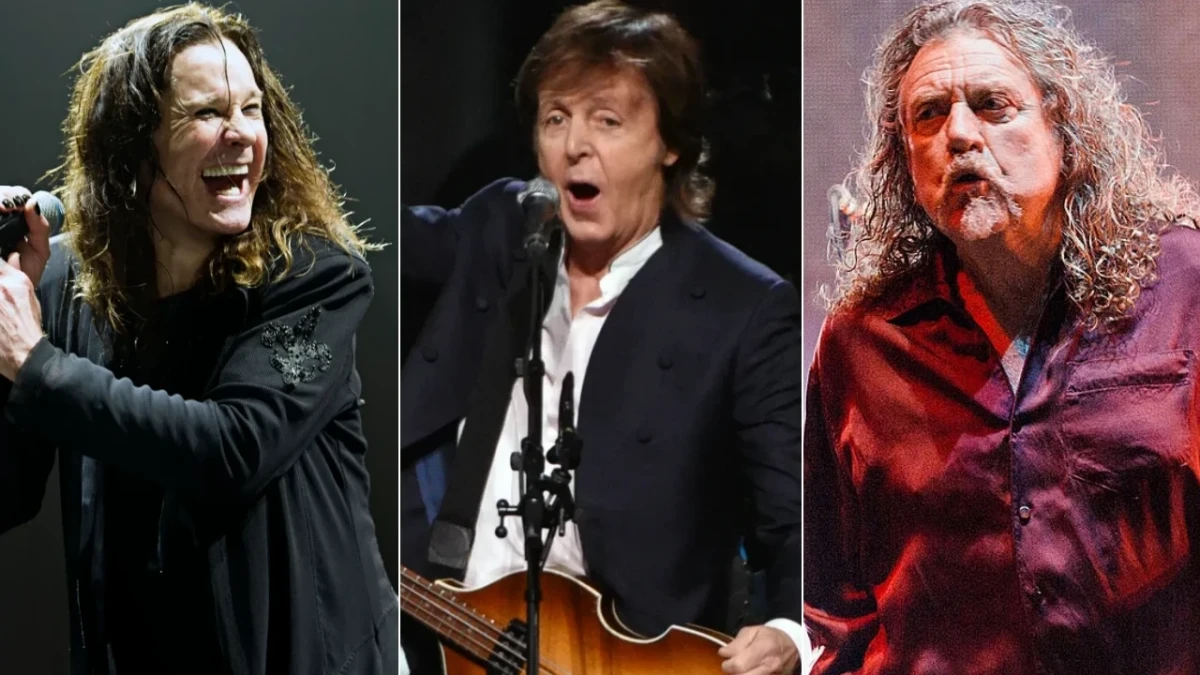 Ozzy Osbourne is widely regarded as one of the most influential figures in the history of heavy metal music. He has helped define and shape the genre's sound while inspiring countless other musicians and fans worldwide with his influential songs. In this article, we will share the songs that Ozzy Osbourne named his favorites.
Before sharing Ozzy Osbourne's favorite songs, he rose to fame in the late 1960s as the lead singer of Black Sabbath, one of the most important and influential metal bands of all time. With his distinctive voice, intense stage presence, and provocative lyrics, Ozzy quickly became a beloved and controversial figure in the world of music. He contributed to the band's nine studio albums in total.
After leaving Black Sabbath in 1979, Ozzy embarked on a successful solo career that would see him release a string of iconic albums, including Blizzard of Ozz, Diary of a Madman, and No More Tears. Throughout this period, he continued pushing the boundaries of metal music, experimenting with new sounds and styles while staying true to his roots. With his long hair, wild stage antics, and larger-than-life persona, he helped define the genre's look and feel, inspiring countless imitators and influencing the wider popular culture.
However, let's see the songs that Ozzy Osbourne named his favorites of all time.
The 10 Songs That Ozzy Osbourne Picked As His Favorites Of All Time
In 2004, Ozzy Osbourne chatted with Rolling Stone magazine to name his favorite songs of all time. During the interview, Ozzy Osbourne named 10 songs that meant a lot to him. In his list, Ozzy Osbourne named three The Beatles songs and great artists, such as Pink Floyd, Led Zeppelin, and more. However, let's list the songs that Ozzy Osbourne named his favorites of all time.
#10. Elton John – Goodbye Yellow Brick Road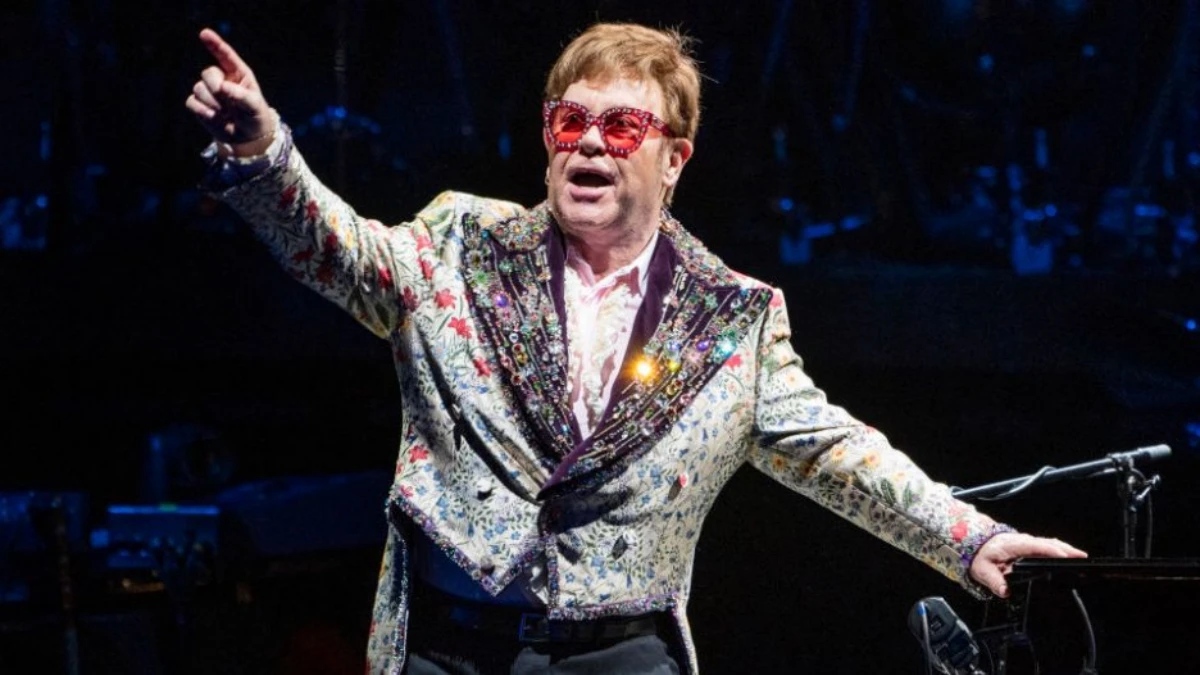 Ozzy Osbourne's favorite songs list started with Elton John's Goodbye Yellow Brick Road. Released in 1973 as the title track of his critically acclaimed album, the song has become one of Elton John's most beloved and enduring songs. From the opening chords of the piano to the soaring chorus, Goodbye Yellow Brick Road was a masterclass in songwriting.
The song was not just a song but a powerful statement on the importance of staying true to oneself and rejecting the superficial trappings of fame and fortune. It was a testament to Elton John's enduring talent as a songwriter and musician and a reminder that great music has the power to inspire and transform us all.
Elton John appeared on Ozzy Osbourne's twelfth studio album, Ordinary Man, contributing to the title track. When Ozzy Osbourne first released the song back in the day, he admitted that he remembered an Elton John song during the writing process of the title track.
"It all just came together," Osbourne told Consequence. "Slash is a dear friend of mine, as is Elton. When I was writing 'Ordinary Man', it reminded me of an old Elton song and I said to Sharon, 'I wonder if he would sing on it?' We asked and lo and behold, he agreed and sings and play piano on the song."
#9. Led Zeppelin – Dazed And Confused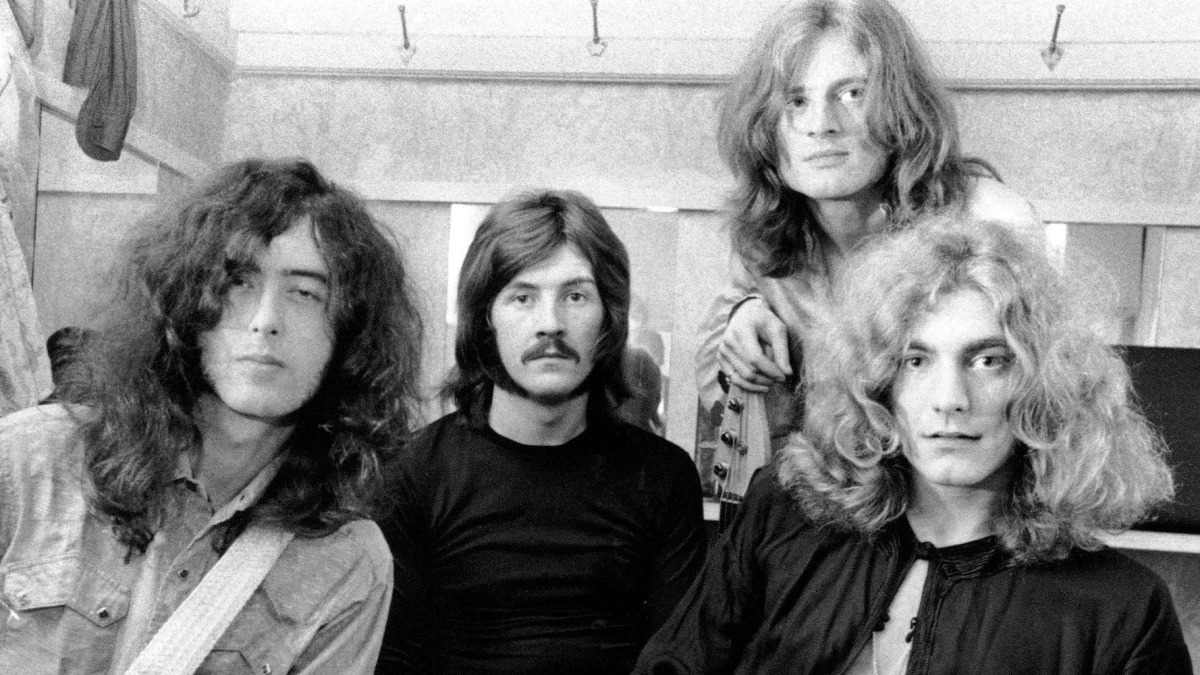 Released in Led Zeppelin's self-titled debut album in 1969, Dazed and Confused was another song that Ozzy Osbourne named one of his favorites. The song's driving riff, haunting vocals, and psychedelic instrumentation captured the spirit of the era.
At its core, Dazed and Confused was a song about the confusion and disorientation that could come with love and desire. The lyrics, written by lead singer Robert Plant, describe a state of mind in which the boundaries between fantasy and reality become blurred, and the protagonist feels trapped in a cycle of longing and despair.
In 1995, Ozzy Osbourne, who tried to get Jimmy Page to the Ordinary Man album, recalled the first time he heard the debut of Led Zeppelin album. He thought the album was like fresh air.
"I remember listening to the first Zeppelin album," he said. "It was like such a great breath of fresh air for somebody doing something acceptable but yet so different."
Moreover, Osbourne told Launch Radio Networks in 2007 that Led Zeppelin had an impact on him, saying, "The first two albums had such an impact on my voice and on my life. Similar to The Beatles when I first heard them."
#8. The Animals – Don't Let Me Be Understood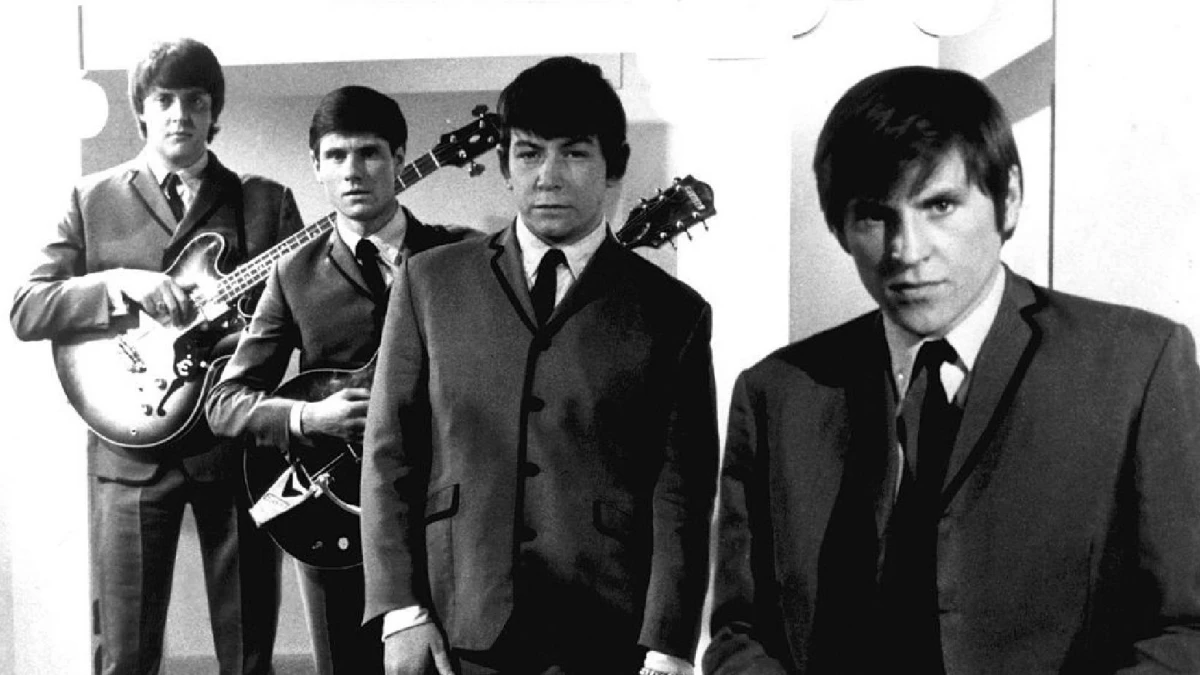 Originally released in 1965 as a B-side to the hit single Bring It On Home to Me, Don't Let Me Be Misunderstood has since become one of The Animals' most beloved and enduring tracks. In his list, Ozzy Osbourne picked the album as one of his favorites ever.
It was The Animals' performance that truly brought the song to life. Eric Burdon's raw, soulful vocals are perfectly suited to the song's themes of isolation and longing, and the band's driving rhythm section and bluesy guitar riffs provide a powerful backdrop for his emotive delivery.
However, Ozzy Osbourne admitted to Rolling Stone that the song "has always been a favorite of mine."
#7. The Beatles – Yesterday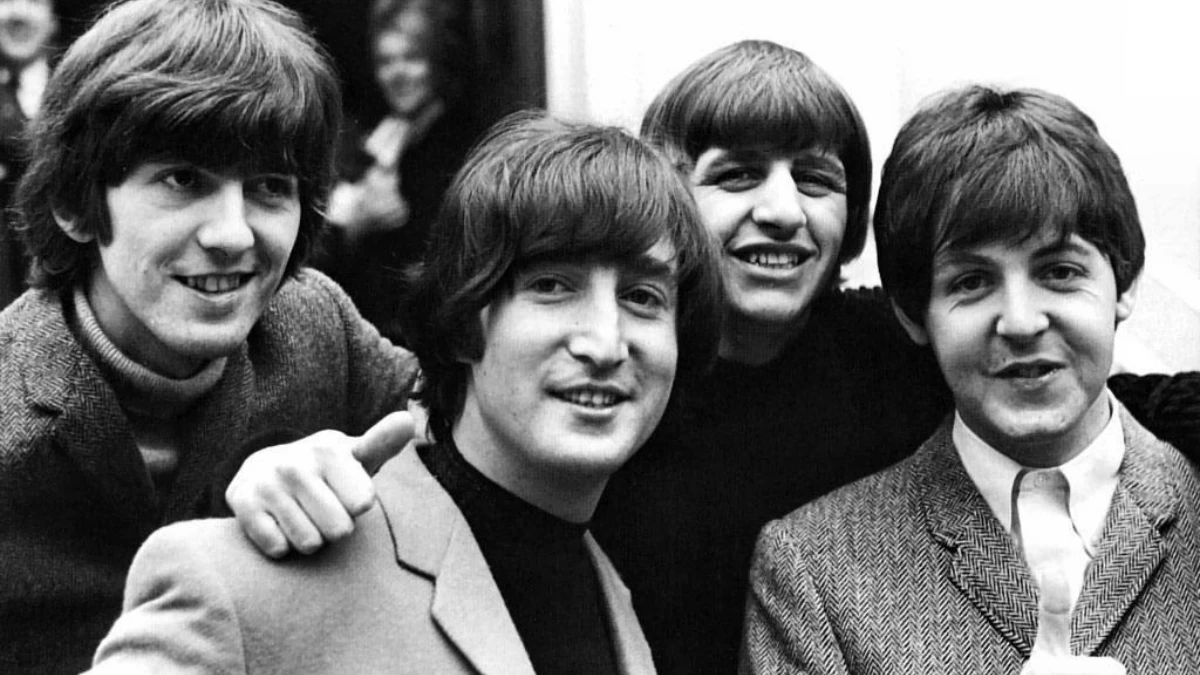 Yesterday was the first The Beatles song Ozzy Osbourne mentioned in his favorite songs of all time list. Released in 1965 on the album Help!, the song's simple, melancholic melody and heartfelt lyrics has made it a favorite of fans around the world for over half a century.
From its debut in 1965 to its status as one of the most covered songs in history, Yesterday has remained a touchstone of popular music. Its combination of heartfelt lyrics, elegant melody, and emotional resonance have made it a favorite of fans and artists alike.
In September 2022, Ozzy Osbourne respected The Beatles, saying he owes his career to them.
"I owe my career to them because they gave me the desire to want to be in the music game," Ozzy said.
#6. The Beatles – Hey Jude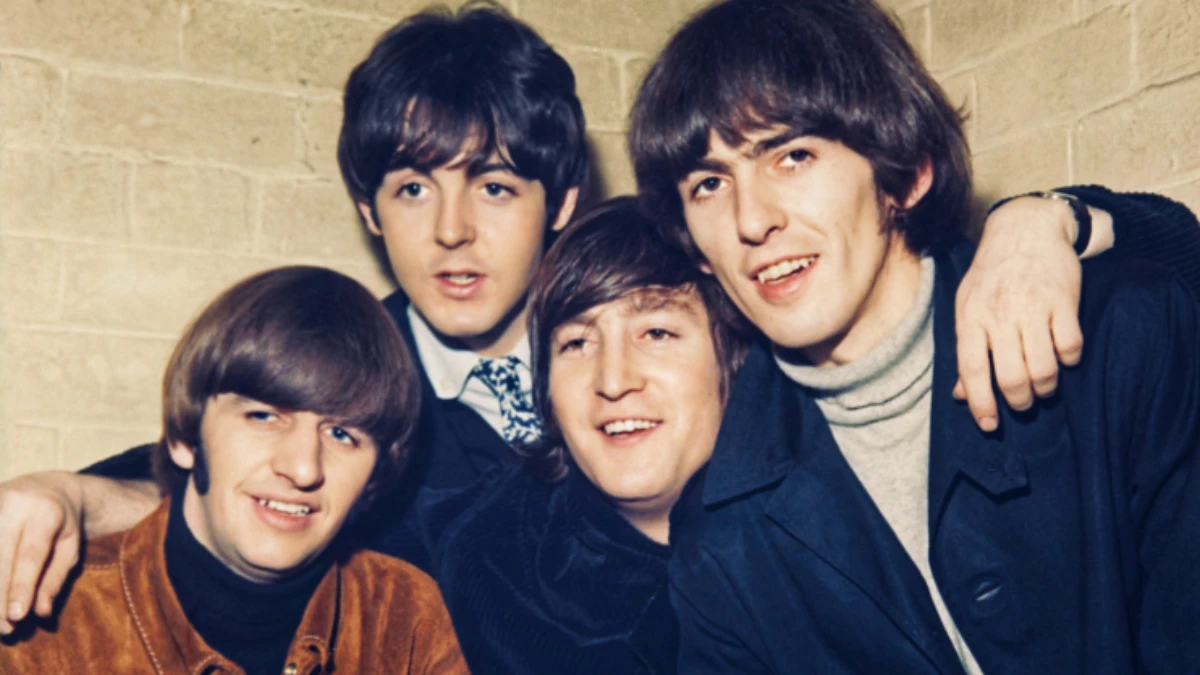 Released in 1968, The Beatles' Hey Jude was a masterpiece of popular music that captured the hearts and imaginations of fans around the world for over five decades. From its opening chords to its soaring finale, the song was a testament to the enduring power of great songwriting and the ability of music to connect with people on a deep emotional level.
In the past, there were several moments when Ozzy Osbourne sent heartwarming words for The Beatles. One day, Osbourne mentioned hearing The Beatles and their effect on him.
"When I heard the Beatles, I knew what I wanted to do," Osbourne reveals.
"My son says to me, 'Dad, I like the Beatles, but why do you go so crazy?' The only way I can describe it is like this, 'Imagine you go to bed today and the world is black and white and then you wake up, and everything's in color. That's what it was like!' That's the profound effect it had on me."
#5. Mountain – Mississippi Queen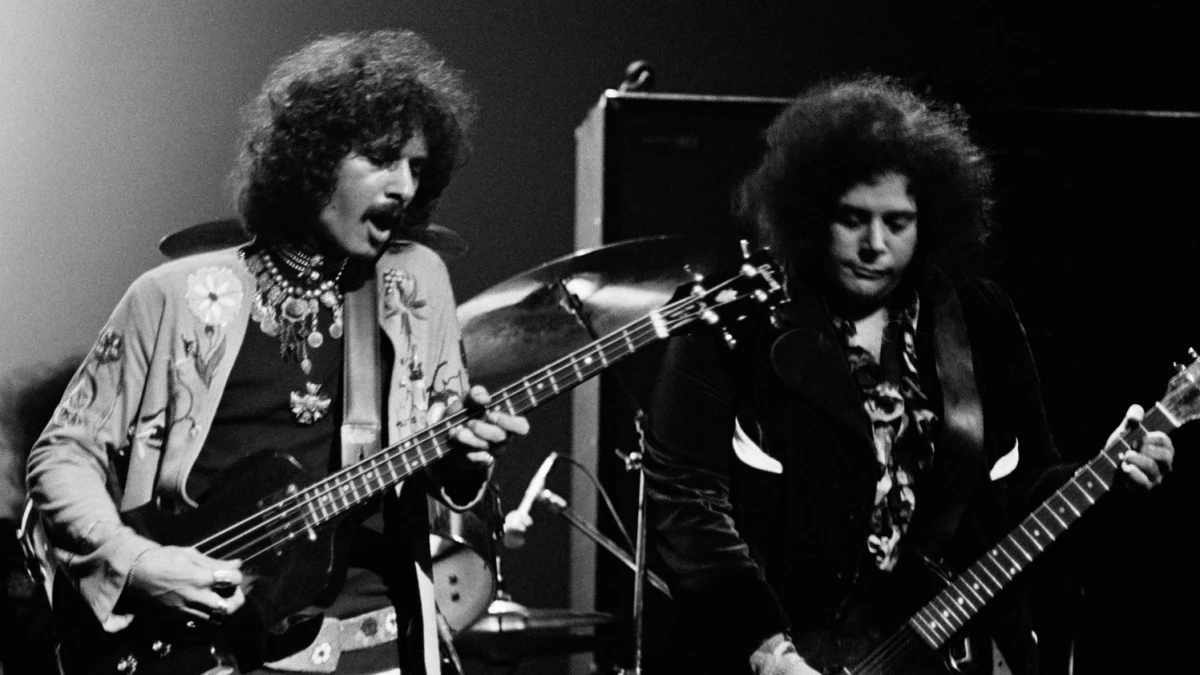 Mississippi Queen by Mountain is considered a legendary classic rock song that has earned its place in the pantheon of rock and roll history. Released in 1970, the guitar solos that punctuate the song were filled with distortion and feedback, adding to the track's raw, primal energy.
Instrumentally, the song features the standard components of a rock band, including drums, bass, and electric guitar. However, the use of distortion and overdrive on the guitar gives the song its distinctive sound, elevating it above other rock songs of the era.
According to Osbourne, the song brings him "back memories of my very first U.S. tour with Black Sabbath."
#4. Pink Floyd – Money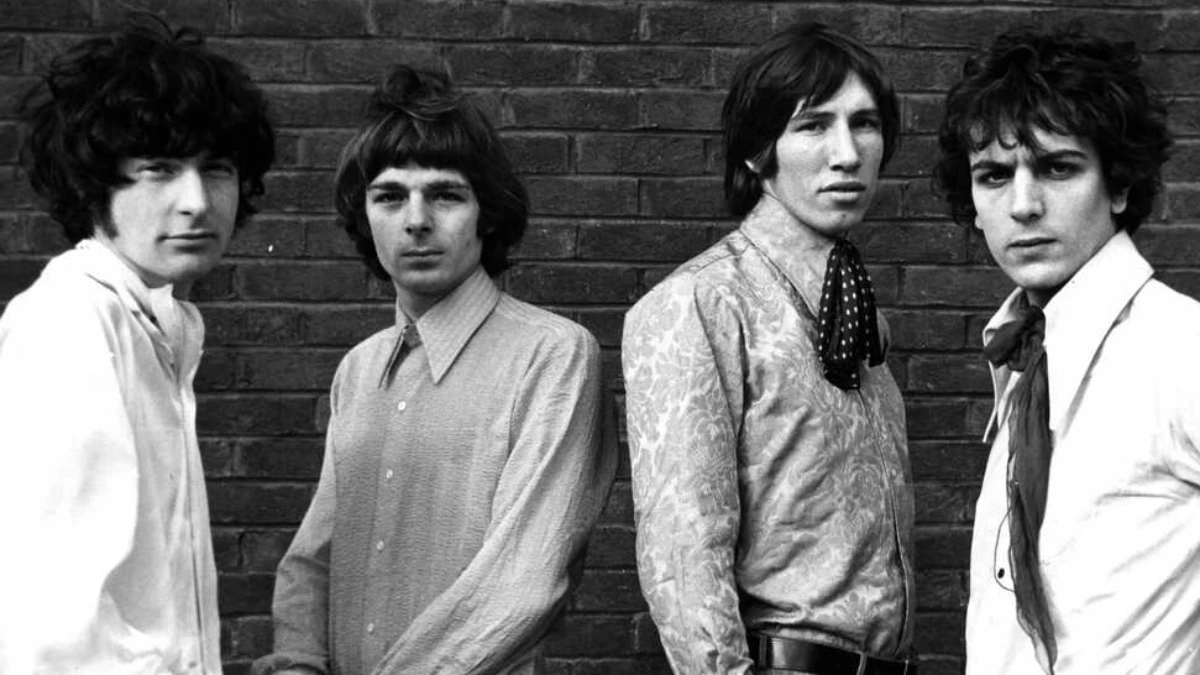 Pink Floyd released Money on their eighth studio album, The Dark Side of the Moon, which is the band's best-selling album of all time. With its distinctive opening bass riff and the sound of cash registers, the song's unique sound has made it an enduring classic. According to Ozzy Osbourne, the song "reminds me of my LSD days."
However, lyrically, the song deals with the themes of greed and consumerism. The chorus, "Money, it's a gas," is often interpreted as a commentary on the materialism of modern society. The lyrics also touch on themes of power and corruption, with lines such as "Share it fairly but don't take a slice of my pie," hinting at the unequal distribution of wealth and resources.
In the past, Osbourne described Pink Floyd's music as "rich college kids," adding that they "were the exact opposite of that."
#3. Paul McCartney and Wings – Live and Let Die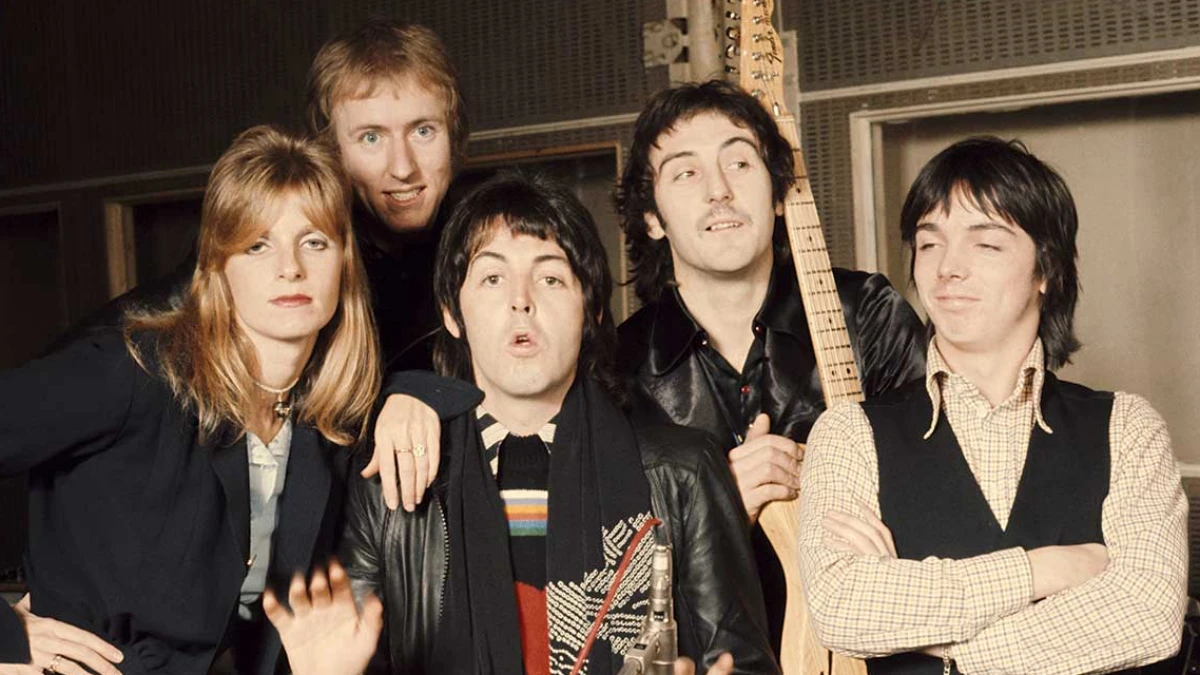 Live and Let Die by Paul McCartney and Wings was one of those songs that Ozzy Osbourne named his favorites ever. The band performed the song for the 1973 James Bond film of the same name. Its structure was relatively straightforward, with a driving beat and a soaring chorus that was punctuated by brass and string arrangements.
The track's instrumental arrangements, including the use of horns and strings, give it a cinematic quality that perfectly complements its status as a James Bond theme song. The use of horns and brass also gives the song a sense of urgency and excitement that propels it forward.
Speaking to Rolling Stone about the song, Ozzy said: "A fucking great song. I Love it!"
#2. John Lennon – Imagine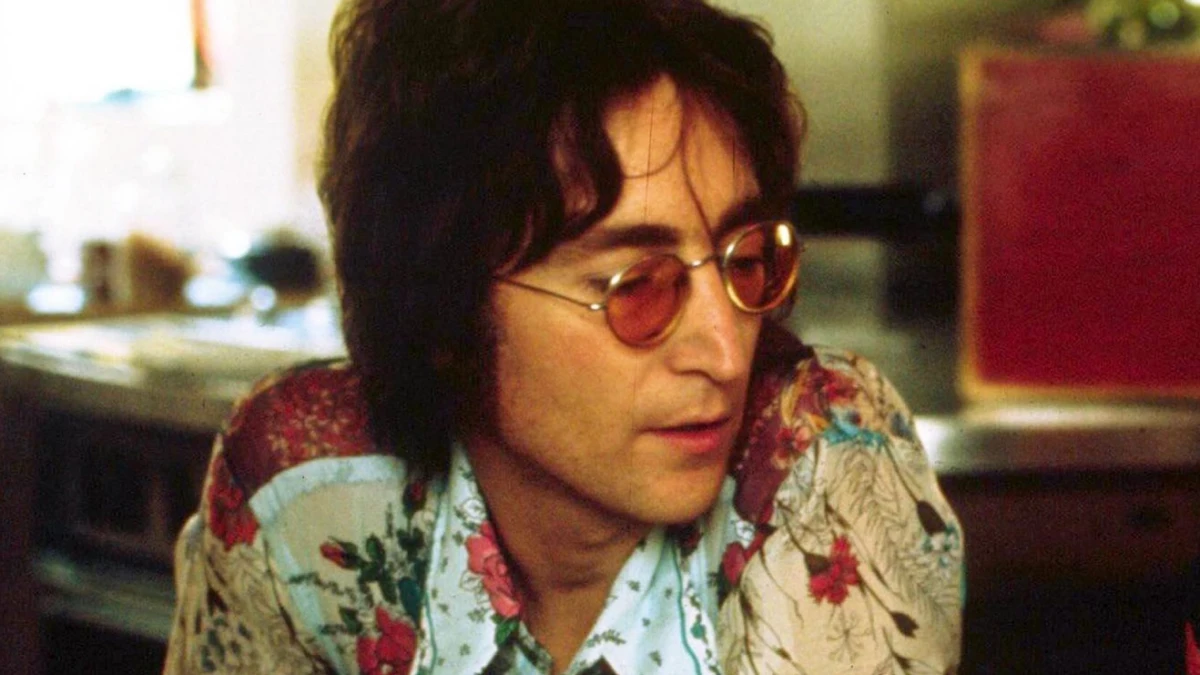 Imagine marked John Lennon's second solo studio album, released in September 1971. The opening song of the album was the title track, which inspired countless artists in the years that followed. Imagine was the best-selling single of Lennon's solo career.
The song was a commercial success for John Lennon. US Top Singles ranked the song number one. Moreover, it was at the top of Canada's Top Singles chart between 1971 and 1972.
In 2010, Ozzy Osbourne covered John Lennon's How?, taken from Imagine album. That was the way Ozzy Osbourne paid his tribute to the musician. Furthermore, Osbourne recalled the moment he learned John Lennon had passed away. He admitted his world was stopped.
"I remember where I was," Osbourne says. "Exactly where I was, when it was, what time of the day it was…
"I was in Wales. I was writing and rehearsing, and Sharon calls me up and says, 'You'll never guess what happened.' She says, 'John Lennon got shot last night.' My world just fuckin' stopped. It was like when Kennedy got done, you know. But a fuckin' guy like Lennon. It just stopped my world."
#1. The Beatles – A Day In Life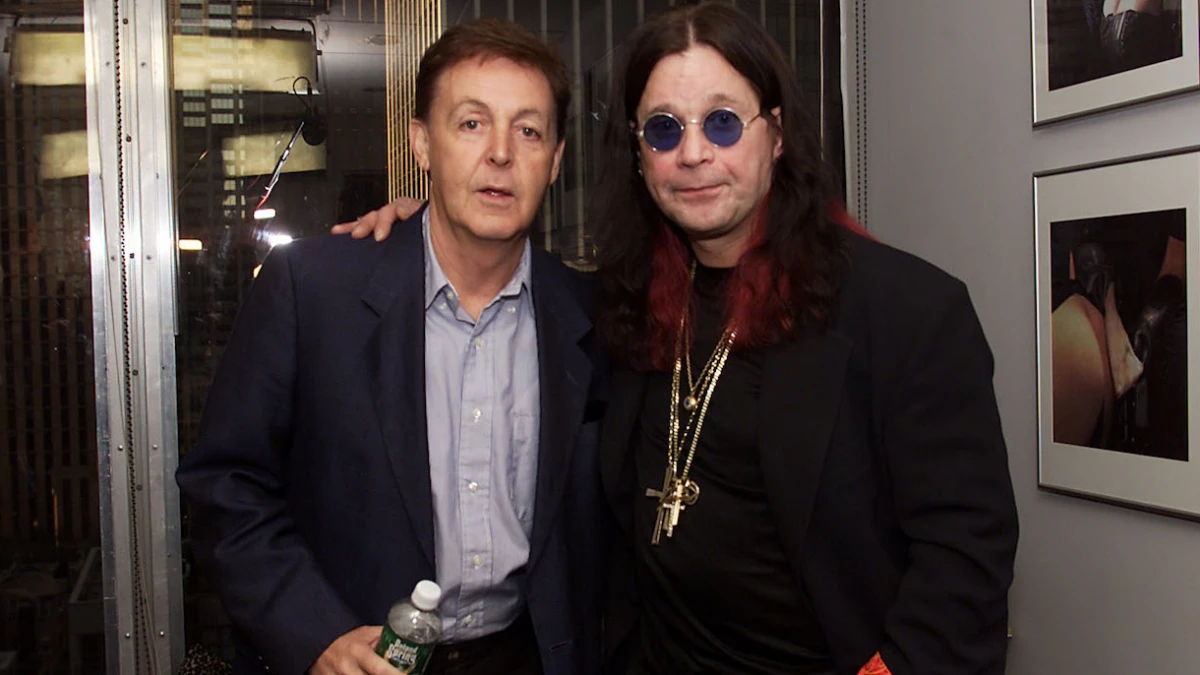 Ozzy Osbourne's top song came from The Beatles, which was A Day In Life. The band released the song on their Sgt. Pepper's Lonely Hearts Club Band album was released in 1967.
Detailing the song, first and foremost, A Day In Life showcased The Beatles' unparalleled creativity and musical innovation. The track's unique structure, which seamlessly blends two distinct sections written by John Lennon and Paul McCartney, was a testament to the band's ability to push the boundaries of what was possible in popular music.
In the past, Ozzy Osbourne picked the song as his funeral song.
"I really need a few more years to think this over, but probably something from 'Sgt Pepper's Lonely Hearts Club Band' or 'Revolver'," Ozzy said. "I definitely don't want my fucking greatest hits album – I never ever play that thing, I'm fucking embarrassed about it. And I definitely don't want a fucking happy song – I'm dead."
He also admitted that A Day In Life was the song he wished he had written.
Ozzy Osbourne's Favorite Songs Of All Time
Overall, the full list of Ozzy Osbourne's favorite songs of all time can be seen below.
Elton John – Goodbye Yellow Brick Road
Led Zeppelin – Dazed And Confused
The Animals – Don't Let Me Be Understood
The Beatles – Yesterday
The Beatles – Hey Jude
Mountain – Mississippi Queen
Pink Floyd – Money
Paul McCartney And Wings – Live And Let Die
John Lennon – Imagine
The Beatles – A Day In Life