Five Finger Death Punch's Ivan Moody Believes That The Country Is Opening Up Prematurely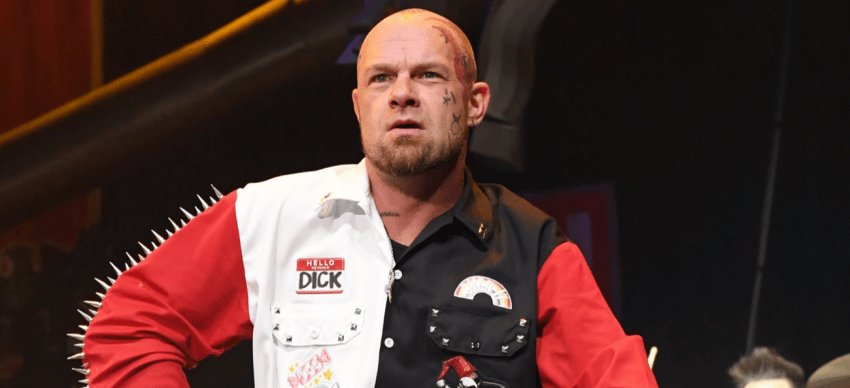 The Las Vegas-based heavy metal band Five Finger Death Punch vocalist Ivan Moody broke his silence on the ongoing coronavirus pandemic and added a 5-minute Instagram video to his social media account.
Recently, the successful musician posted a new video through his social media and touched the world-threat coronavirus by mentioning the lives it took in the United States of America.
Ivan Moody started the video by saluting his fans.
"What's up, everyone. So as we sit here holding our breath collectively, I figured I'd be the one falling on the sword at this point.
"First off, COVID-19 exceeding a hundred thousand deaths here in the United States. I'd like to send my condolences to the families. And to the essentials and to the first responders, I'd like to send my respect and my love. I'm sure I speak for thousands when I say we appreciate you're going through and do."
He also said that the government unable to manage the process and failed them.
"I'd also personally like to say that I believe that our government – left and right – right now is failing us. The country is opening up, I believe, prematurely, and anybody who doesn't see that, I also believe, is oblivious to the fact that this is affecting thousands and thousands of families and lives.
"All of this can be avoided with small preparations – things that were taken for granted. Some of us do it, I'm assuming, because we're just naïve to the fact of human life, I guess. I don't understand it, and I don't see why any of us would look to the people we put in power, at this point, to lead the way when it seems as if they can't lead themselves.
"Again, I'm aware that I'm gonna catch heat for saying most of this, but I believe in my heart it needs to be said."
When we look at the comments, the legendary singer responded to his fans' responses and sent them his good wishes.
Here's the Instagram video shared by Ivan Moody:
https://www.instagram.com/tv/CAwzZhPjMkn/?utm_source=ig_web_copy_link